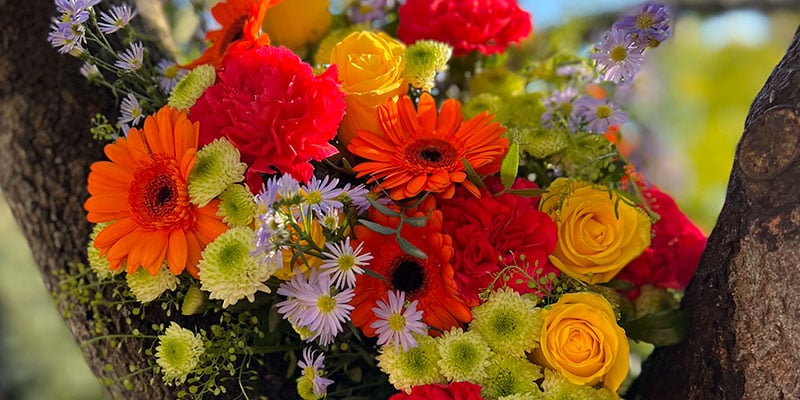 It's International Friendship Day on 30th July, so to help you celebrate, here are some of the best flowers that symbolise friendship!
Hunting for the perfect bouquet to send to a friend? Look no further than these beautiful friendship flowers.
Sunflowers
It's great timing that International Friendship Day falls right in the middle of sunflower season! These bright and cheerful blooms are full of positive meanings; friendship is one, but sunflowers also symbolise happiness, warmth, luck, and adoration. They're some of the best flowers to send to a friend to show how much you appreciate them.
You'll find them in our collection throughout summer and autumn, both on their own and mixed with other beautiful stems.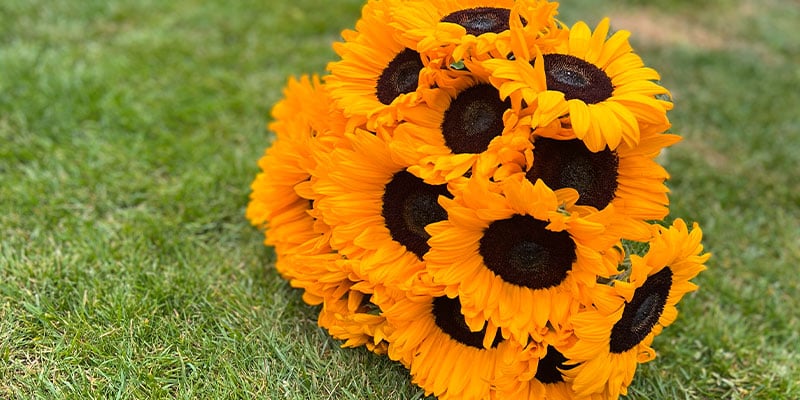 Roses
Roses are one of the most popular flowers by far, and they're available in practically every colour, with each shade offering its own unique meaning. If you're celebrating friendship, yellow roses are the top pick, as they symbolise friendship and joy. Pink roses also work well, as they tell someone you admire and appreciate them.
Roses are available all year round, making them the perfect choice for a friend's birthday no matter the month.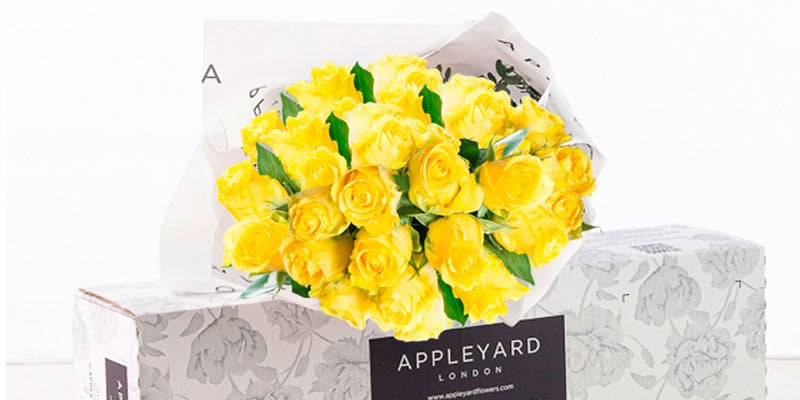 Gerberas
These cute daisy-like blooms are always the perfect pick-me-up in any bouquet. They come in plenty of different colours and types; we love using the smaller germini varieties in our bouquets! Both orange and yellow gerbera daisies symbolise friendship, and their bright happy blooms are sure to put a smile on your friend's face. Pink gerberas are another good choice, as they represent admiration and gratitude.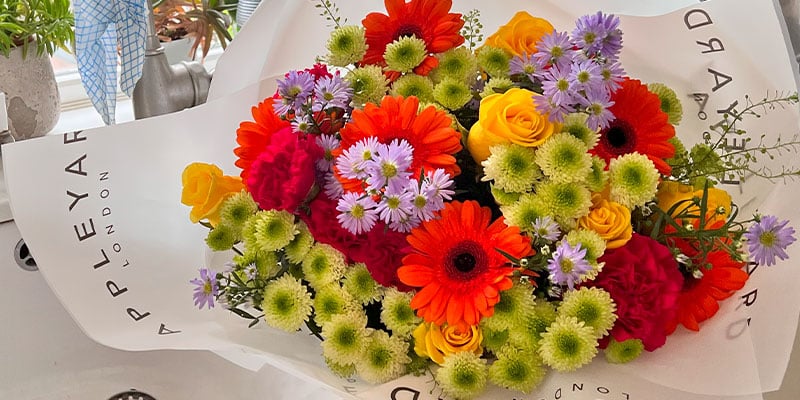 Hydrangeas
Although hydrangeas don't symbolise friendship exactly, they've got plenty of other meanings that fit the bill for a friendship bouquet! Pink hydrangeas symbolise heartfelt emotions, love, and sincerity, and blue ones represent gratitude and understanding. For a new friend, purple hydrangeas can be just the thing - they tell someone you'd love to get to know them better!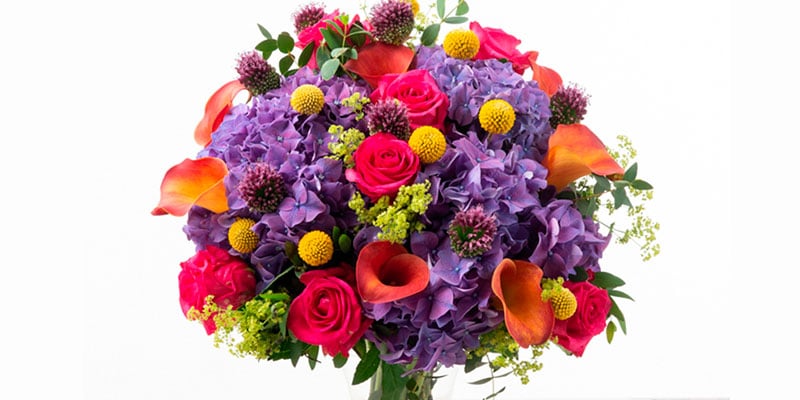 Alstroemeria
Also known as Peruvian lilies or lilies of the Incas, it's no surprise that alstroemeria look like miniature lilies! Their clusters of pretty, eye-catching flowers make them a beautiful accent in bouquets. Alstroemeria symbolise enduring friendship, devotion and support. Each petal is said to have an individual meaning, and they're all definitely important parts of any friendship: empathy, understanding, humour, commitment, patience, and respect.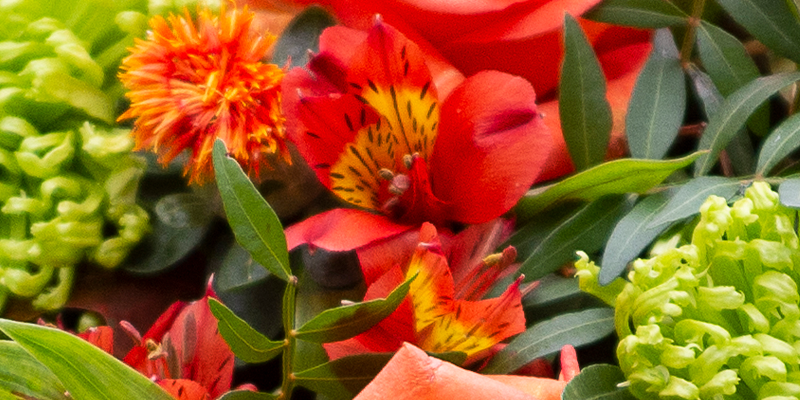 Chrysanthemums
The Victorians sent chrysanthemums to their friends to represent their good wishes, and this meaning still holds today! Pink chrysanthemums are a symbol of friendship, whilst white ones represent loyalty and honesty. Chrysanthemums are also one of the longest lasting cut flowers (typically lasting two or even three weeks in a vase!), meaning your friend will get to enjoy their bouquet for a long time.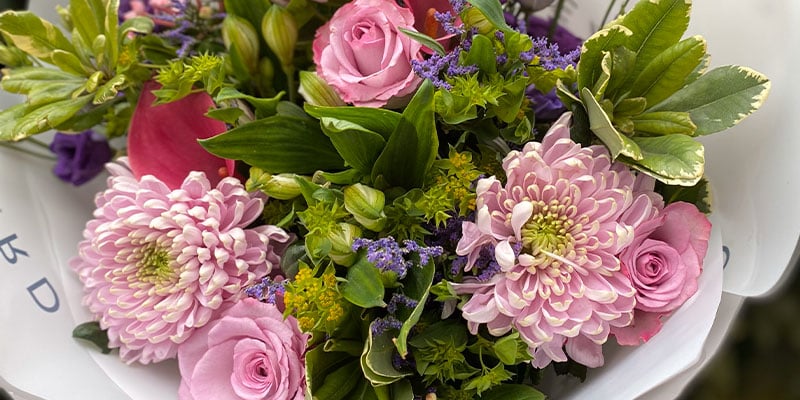 Tulips
If you're looking for birthday flowers for a friend in spring, you can't go wrong with tulips! Yellow tulips are our top pick colour-wise, as they represent happiness and friendship. Plus, in the Victorian language of flowers, they've got the cutest message of all: "there's sunshine in your smile." Pink tulips are also an apt choice for friends, as they symbolise affection, best wishes, and care.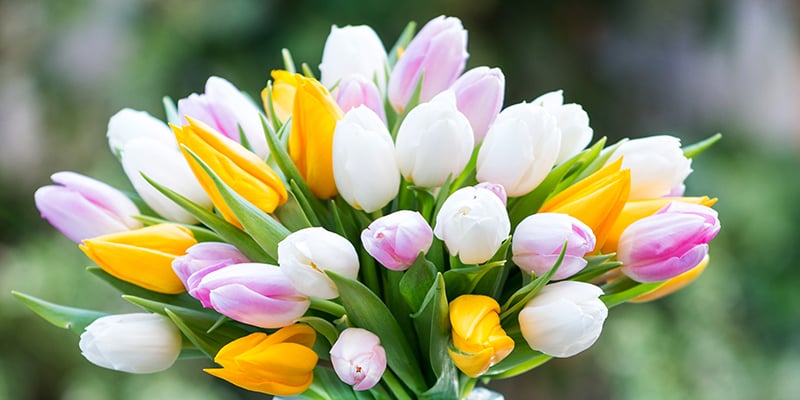 Freesias
Freesias are perfect to send to friends, as they symbolise friendship, thoughtfulness, and trust. As well as looking lovely in bouquets, freesias are also wonderfully fragrant, so send them to a friend who loves the scent of fresh flowers!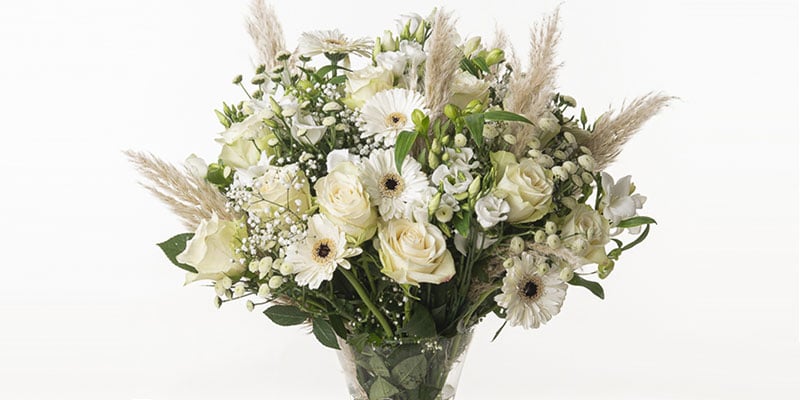 Irises
Along with their unique and eye-catching blooms, irises have plenty of symbolic meanings that make them great flowers to send to friends. One of their main meanings is trust, but they also symbolise faith, courage, hope, and wisdom - perfect for telling someone special how much you admire them and value their friendship.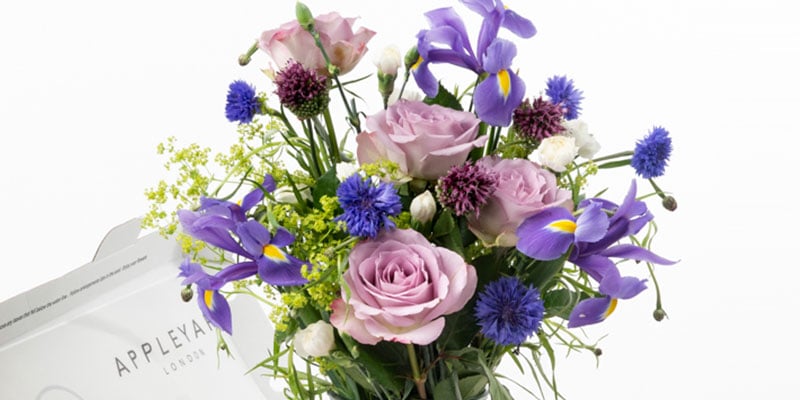 Hyacinths
With their elegant jewel-toned blooms and enticing fragrance, hyacinths are always a welcome sight in the spring. They symbolise commitment, sincerity and loyalty, making them wonderful flowers to send to a lifelong friend. They're also associated with concepts like sport and play - perfect for that friend you always have fun with!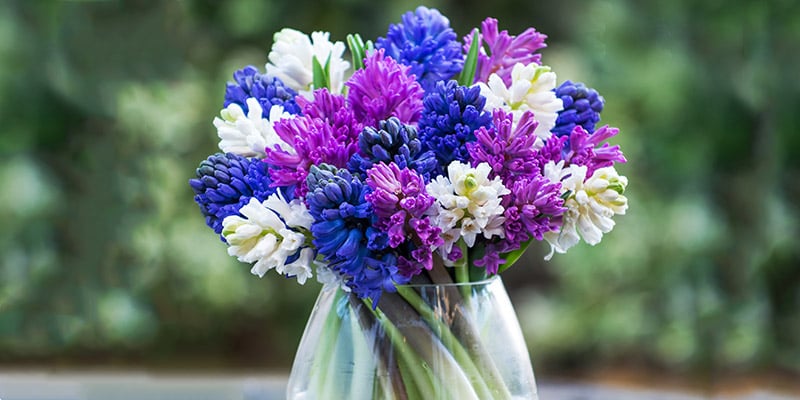 ---
Whatever the occasion, you'll find beautiful bouquets for friends in our stunning collection of bouquets. Shop today and treat someone special to our beautiful and unique luxury flowers.