Flowers & Champagne
Mouthwatering champagne & prosecco, carefully paired with beautiful Summer flowers make superb seasonal gifts that can be delivered straight to your loved ones door. Whatever the occasion, make this Summer extra special with a stunning flowers and champagne gift.

CHAMPAGNE / SPARKLING WINE & FLOWERS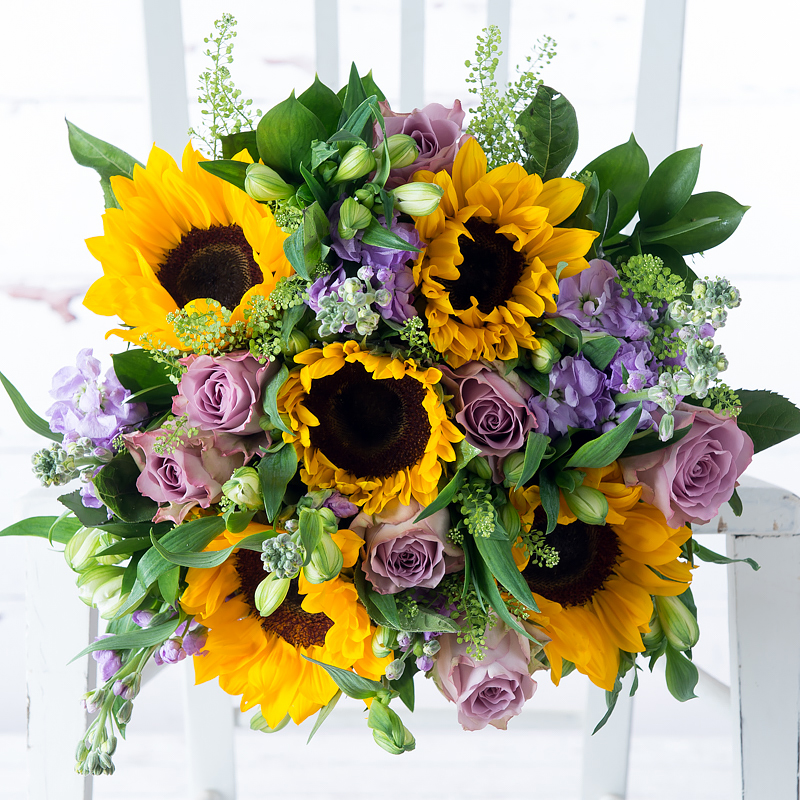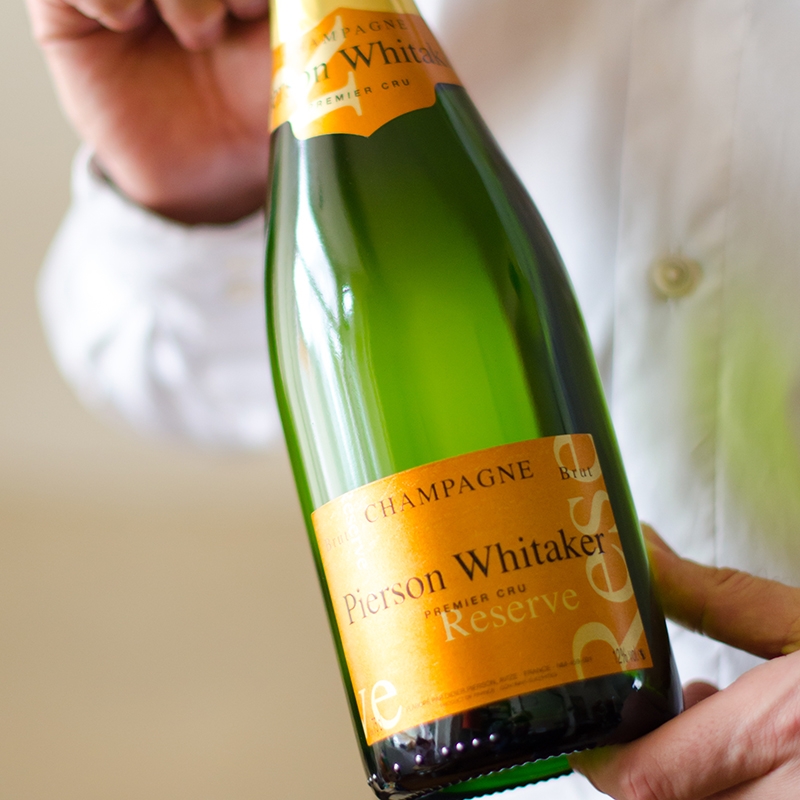 | | |
| --- | --- |
| SUMMER MARTINI & PIERSON WHITAKER CHAMPAGNE | £79.99 |
Summertime is here with this scented bouquet of lilac stocks, seasonal summer sunflowers with lilac memory lane roses and white alstroemeria, perfectly paired with a bottle of delicious Pierson Whitaker Champagne.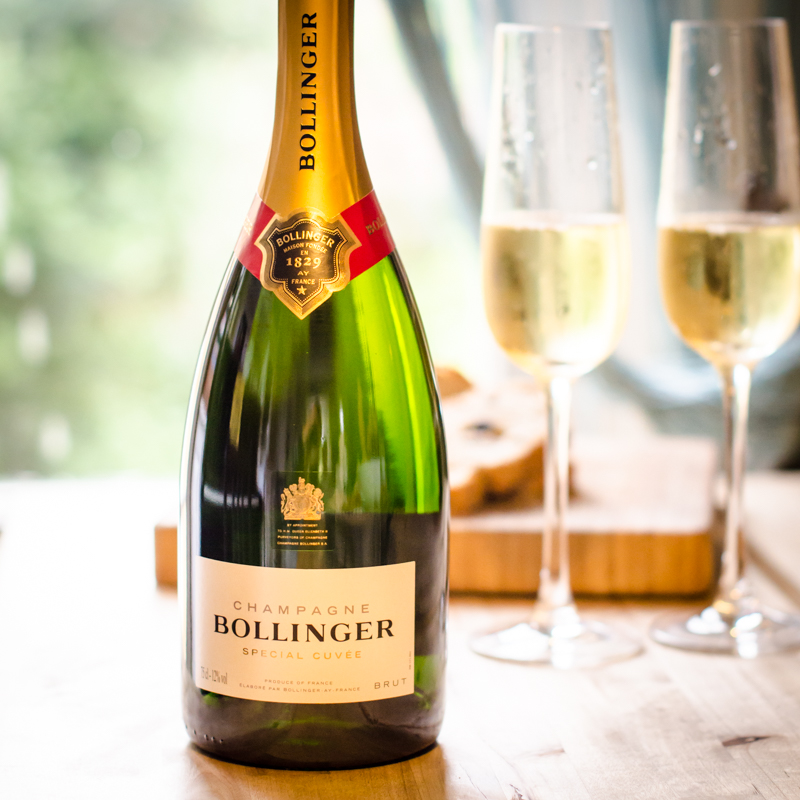 | | |
| --- | --- |
| DAIQUIRI & BOLLINGER SPECIAL CUVEE NV | £114.99 |
This fantastic flower & wine gift set contains our beautiful Daiquiri arrangement, a sumptuous collection of pink hydrangea with cerise roses along with a bottle of delectable Bollinger Champagne. The perfect summertime celebratory gift.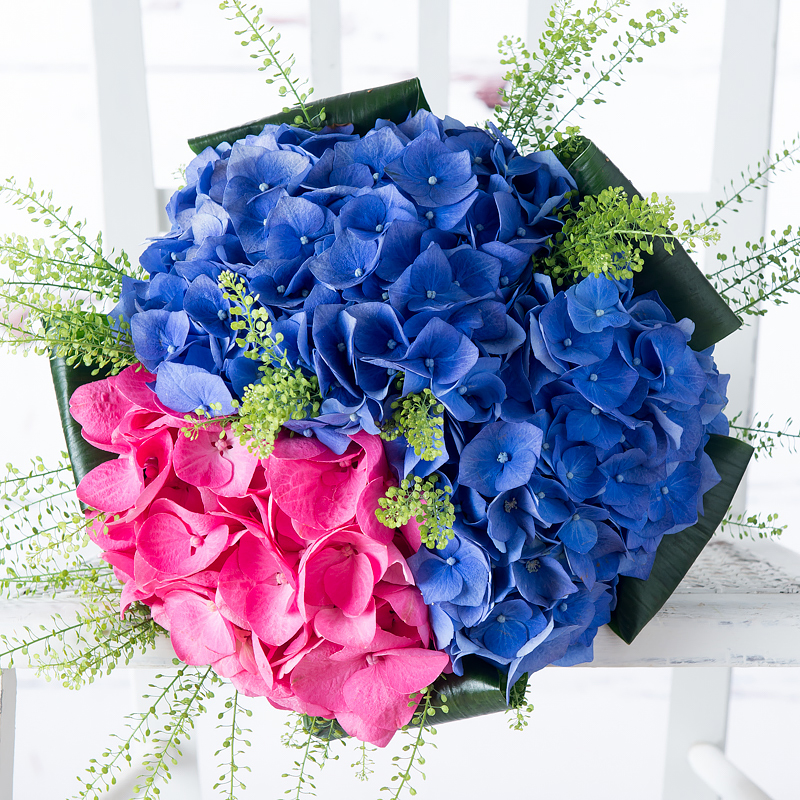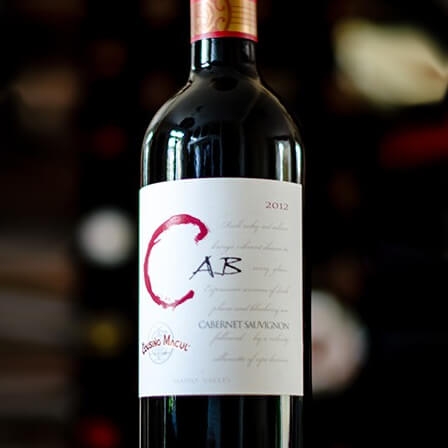 | | |
| --- | --- |
| SIMPLY HYDRANGEA & COUSINO MACUL CABERNET SAUVIGNON | £46.99 |
| | |
| --- | --- |
| A SUPERBLY SMOOTH COMBINATION | |
A beautiful combination of baby blue and pretty pink hydrangea with delicate green bell, this bouquet is a British summertime favourite. We've paired this with a Cabernet Sauvignon produced by Chile's oldest winemaker 'Cousiño-Macul', with a ripe and very smooth blackcurrant flavour, it's sure to please on any occasion this summer.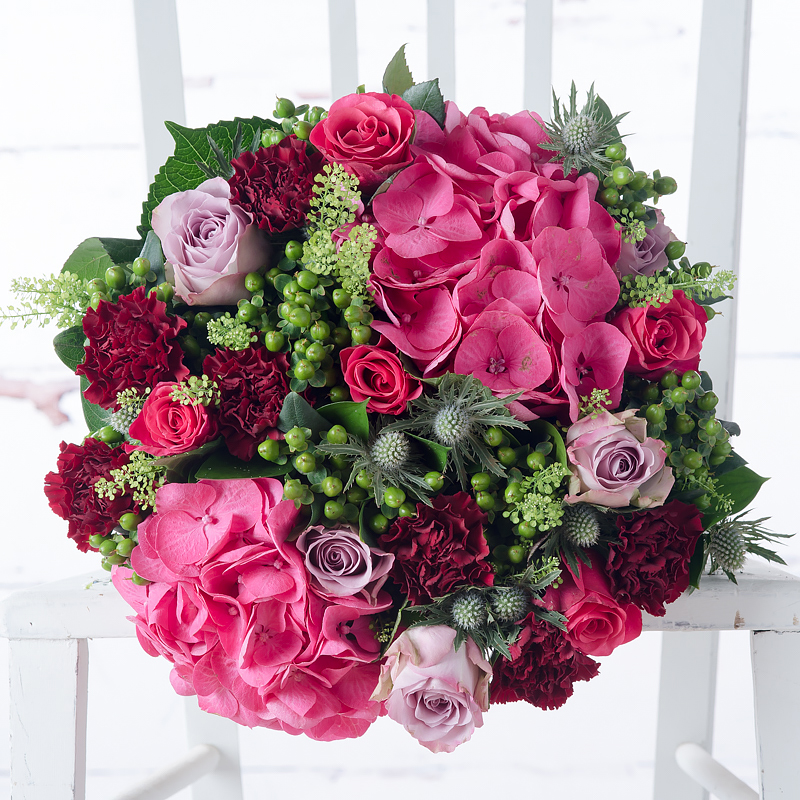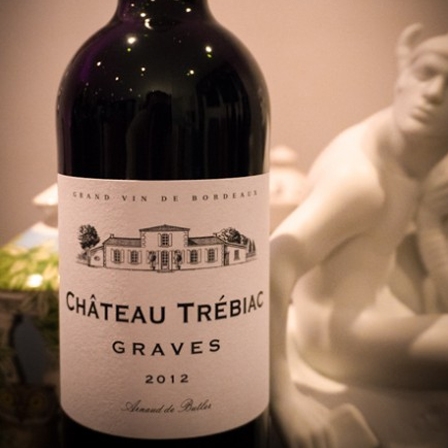 | | |
| --- | --- |
| DAIQUIRI & CHATEAU TREBIAC 2012 | £65.99 |
| | |
| --- | --- |
| SUMPTUOUS AND SCRUMPTIOUS! | |
This fantastic flower & wine gift set contains our beautiful Daiquiri arrangement, a sumptuous collection of pink hydrangea with cerise roses. The accompanying Chateau Trebiac Rouge we have selected is a delightful smooth red with a satisfying depth of flavours.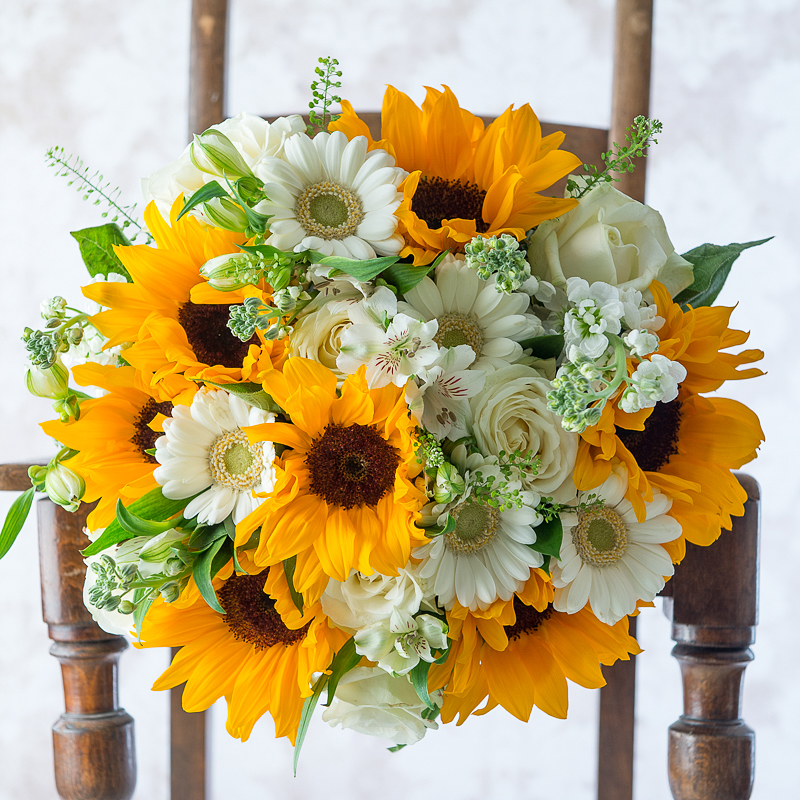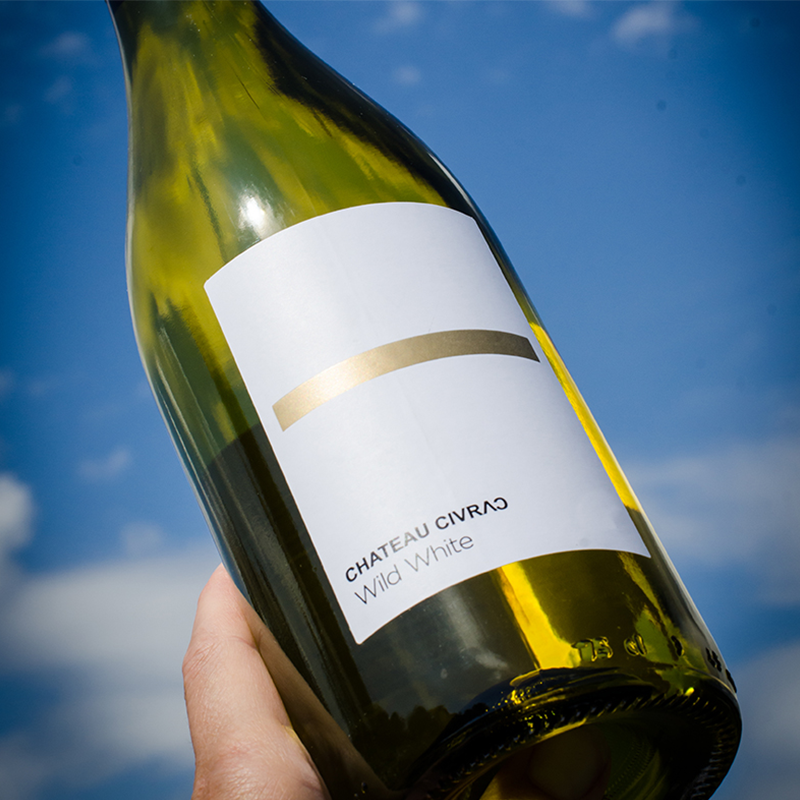 | | |
| --- | --- |
| MOJITO & CHATEAU CIVRAC WILD WHITE | £57.99 |
We love the effortlessly cool mojito bouquet, a delicious combination of scented stocks and roses married with magnificent sunflowers. The perfect summer gift, we've paired it with a mouthwatering bottle of Chateau Civrac Wild White, best enjoyed chilled whilst enjoying the evening sun.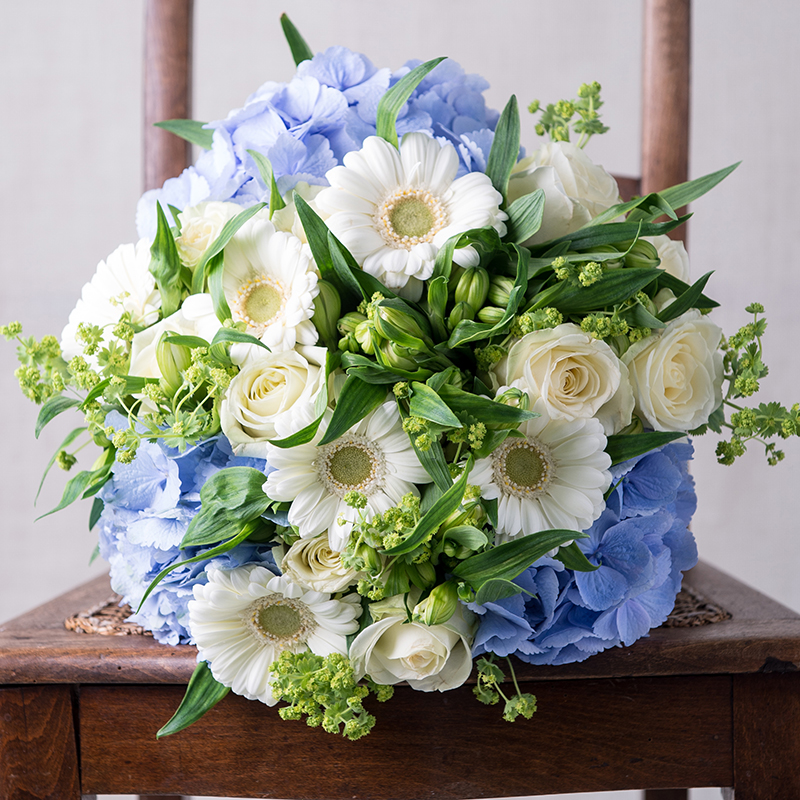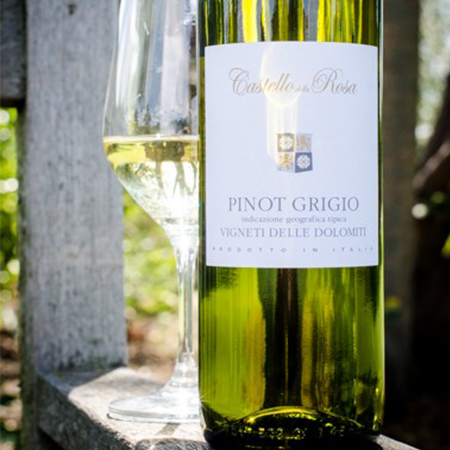 | | |
| --- | --- |
| FORGET ME NOT & CASTELLO DELLA ROSA PINOT GRIGIO | £60.99 |
This refreshing combination of stunning sky blue hydrangea and creamy white roses is the perfect flower combination, certain to brighten up your loved ones day. A cheerful mix of heavenly scented blooms makes a delightful gift when accompanied by a fresh and vigorous Pinot Grigio.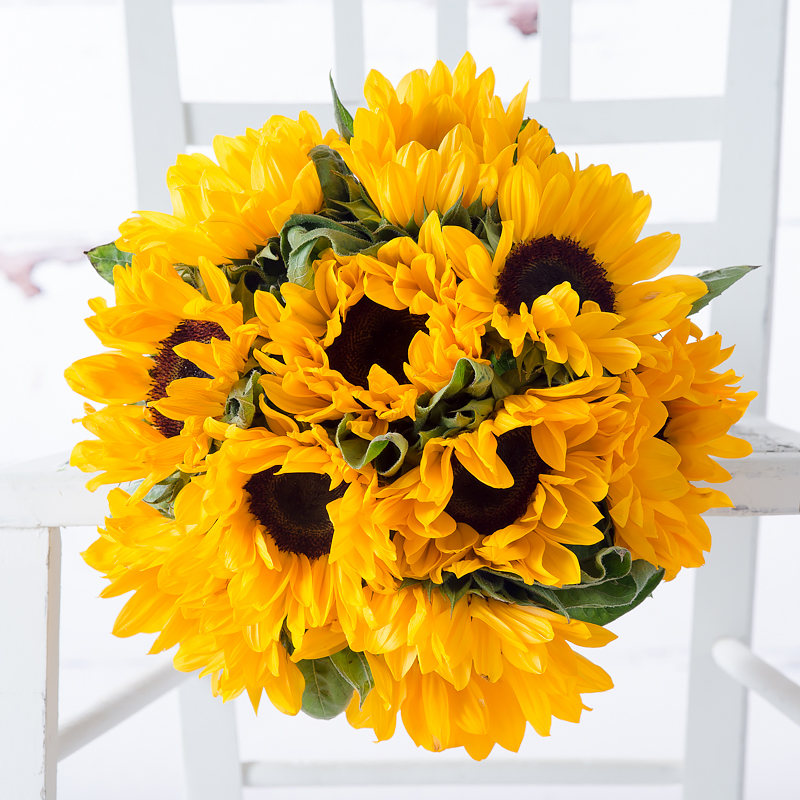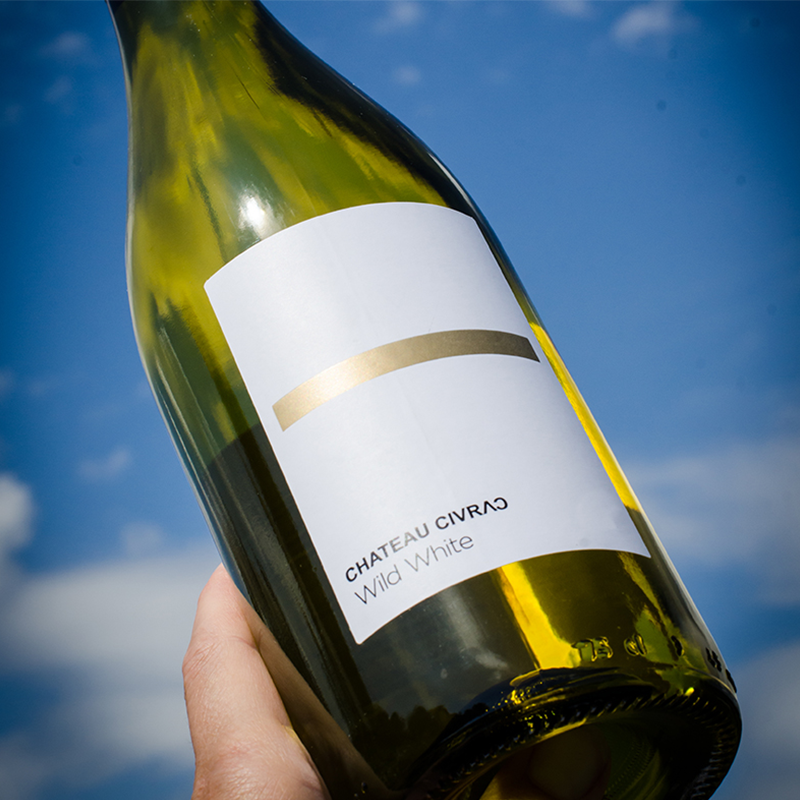 | | |
| --- | --- |
| BRITISH SUNFLOWERS & CHATEAU CIVRAC WILD WHITE | £34.99 |
| | |
| --- | --- |
| PERFECT SUMMERTIME PAIRING | |
Bright, beautiful and British, these gorgeous yellow sunflowers are the perfect pick-me-up gift. The wine we have chosen to accompany this bouquet is the delightful Chateau Civrac Wild White, a refreshing and fruity white - perfect for those long summer days.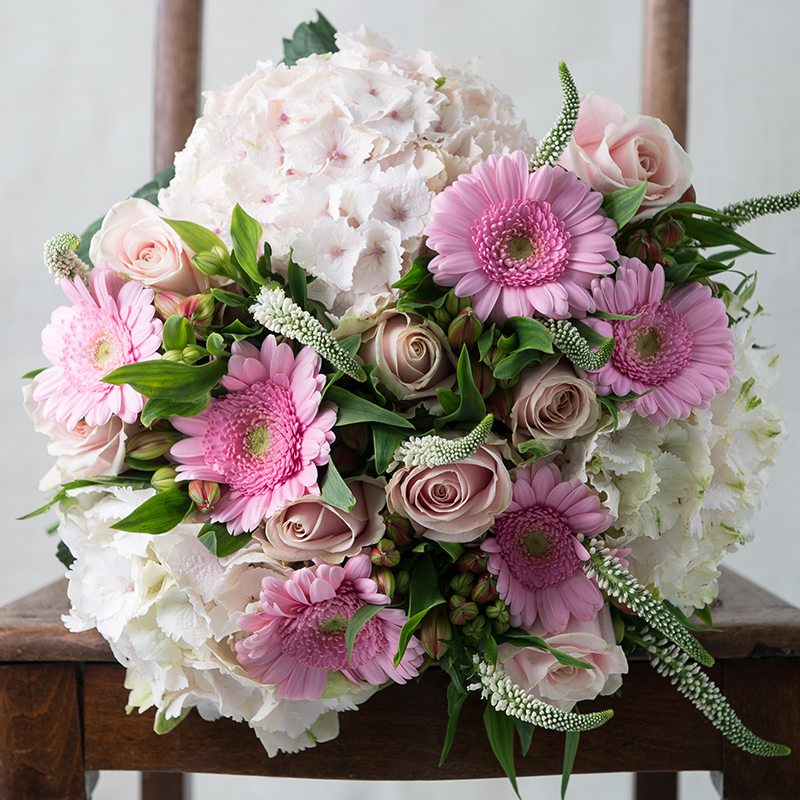 | | |
| --- | --- |
| STRAWBERRY SMOOTHIE & CUNA DE LA POESIA ROSÉ RIOJA 2015 | £61.99 |
Surprise a loved one this summer with a luxurious gift set including our Strawberry Smoothie bouquet with a delightful bottle of La Cuna de la Poesia Rosé. This heavenly bouquet is accompanied by a taste sensation in the form of this Spanish pale pink rosé, with an impressive depth of fruit & bursting with notes of blush fruits & creamy spices.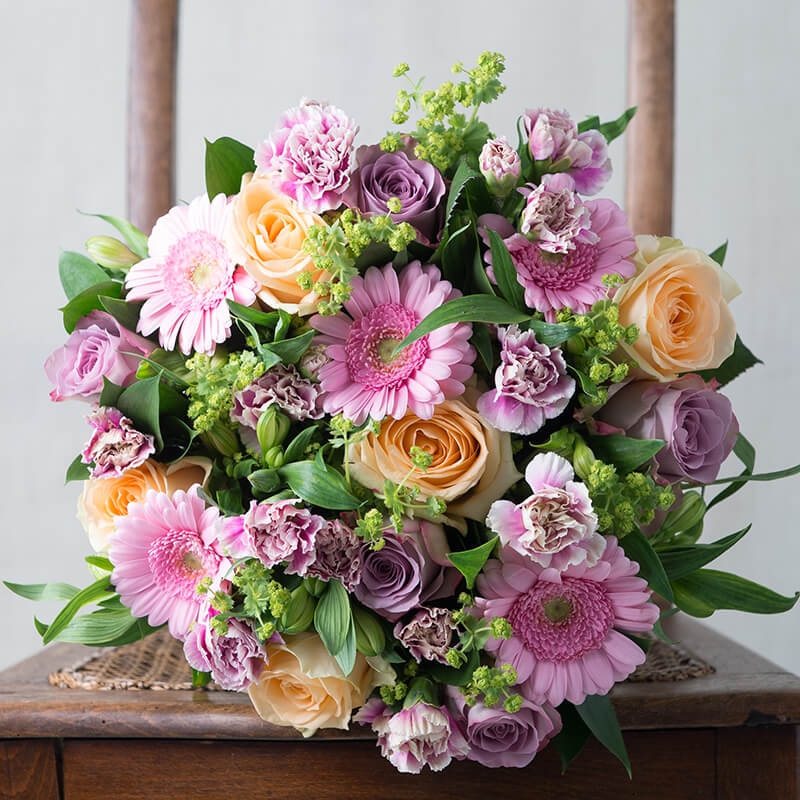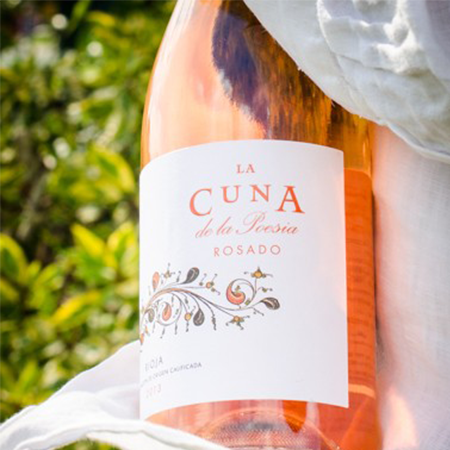 | | |
| --- | --- |
| SUNDAE & CUNA DE LA POESIA ROSÉ RIOJA 2015 | £49.99 |
This beautiful bouquet of hand-tied flowers is a floral delight of fresh peach avalanche roses accompanied by lilac memory lane roses and daisy-like germini. These stunning avalanche roses in summer hues are the perfect match for a bottle of fresh and fruity Cuna de la Poesia Rosé (2015).
Flowers and Champagne Gifts Delivered
A bouquet of flowers is the perfect gift to send a loved one on a special occasion and champagne is a sporadic indulgence we all enjoy as a part of a celebration, so it's only fitting to send champagne and flowers as a gift set. Explore our exemplary pairings using only finest champagnes and our most sought-after luxury bouquets for delivery to your loved one.
With Appleyard London you can send flowers and champagne for delivery anywhere within the UK. We have a reliable courier service that delivers 7 days a week, including Sunday delivery, so you don't have to worry about your flowers not arriving on their special day. To go the extra mile we also offer flowers and champagne delivered during a 1-hour time slot, pre 12pm delivery and next day delivery for last minute gifting.
By ordering with Appleyard you can be sure you're ordering with a trusted brand that only uses the highest quality of flowers for each and every bouquet. We even have a team of UK florists that arrange and hand-tie all of our flowers. As well as our luxury champagne and flowers, we also offer an extensive range of hampers, fine wines and roses and champagne that make great gifts.
Send a flowers and champagne gift with Appleyard London today!