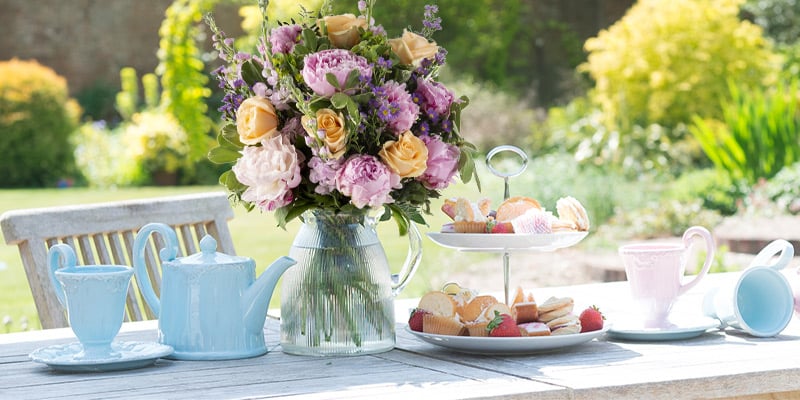 More than any other season, summer is the time to be bold, bright and beautiful.
When the sun is shining, there is nothing quite like a burst of colour to keep you in that cheerful 'summer is finally here' mood.
That's why we're going to talk you through the best flowers to include in your summer bouquet. Whether it's to brighten up that corner in a room, create a gorgeous centrepiece for that summer garden party or simply just to enjoy some beautiful summer blooms, you'll find the perfect blooms in this guide.
1. Hydrangea
Hydrangeas have long been a summer favourite, with their huge cloud-like blooms adding bohemian style and vintage glamour to any arrangement. They come in a variety of different colours (the blue hydrangea is a favourite of ours) and they are a great way to create a fuller looking bouquet due to being a cluster of lots of tiny little flowers.
Hydrangeas do need to be kept well hydrated (in fact, their name means 'water vessel' in Greek) but their breathtaking blooms are well worth the effort.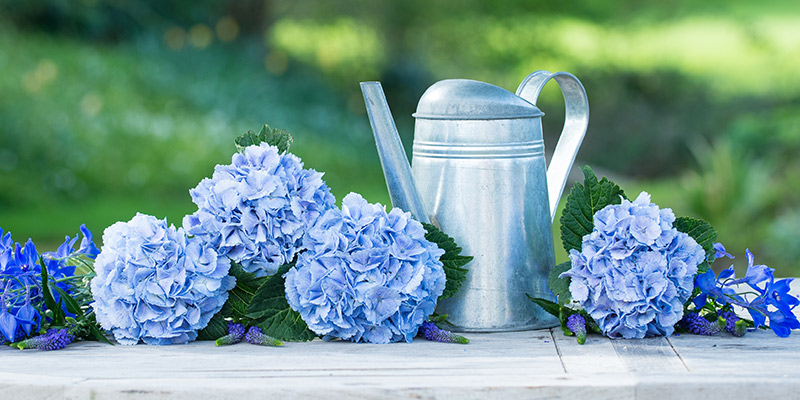 2. Peonies
Peony season doesn't last long, (they're typically available for a few weeks in the late spring and early summer) but it's one of the most anticipated times of year for flower lovers. It's easy to see why - peonies are seriously impressive, opening up into huge ball shaped blooms with billowing petals. They're an Instagram favourite too, due to the fact they're naturally photogenic and look fabulous in pictures.
Peonies come in a variety of exquisite shades, including pink, coral, white, red, and yellow. Coral Charm peonies are a beautiful early season variety, and are unique in that they change colour - when they arrive, they'll be a vibrant coral but over the next few days they will fade to peach, yellow, and cream tones. Get a few different looks in one bouquet! For later in the season, we adore the enchanting blush pink Sarah Bernhardt peonies.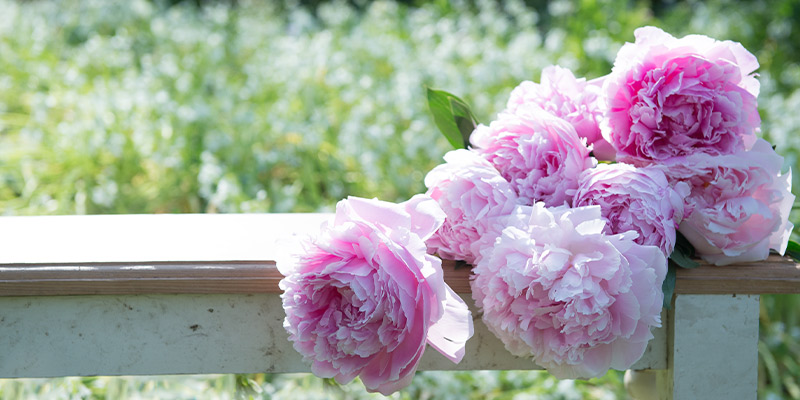 3. Sunflowers
Nothing says summer quite like a sunflower. Resembling miniature suns, their beautiful bright yellow blooms are the perfect way to bring a classically sunny look to a bouquet. Sunflowers are naturally cheery too, so are the perfect gift to send to someone who needs a bit of extra joy in their life - or just as a treat to yourself to brighten up your home for the new season.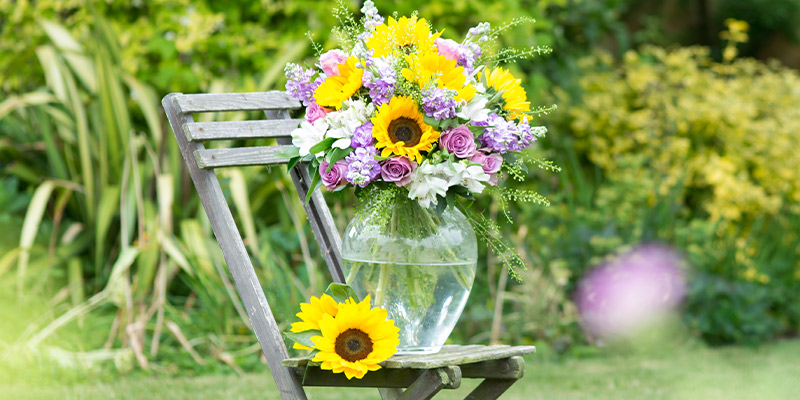 4. Stocks
Also known as gillyflowers, stocks are well loved for their sweet and spicy scent, and their elegant spires of blossoms are perfect for adding a charming cottage garden aesthetic to bouquets. If you're looking for a dreamy blend of irresistible fragrance and rustic beauty, you can't go wrong with stocks. They bloom in a wide array of colours, from soft pastel pinks, lavenders, and creams, to more vibrant reds, hot pinks, and violets.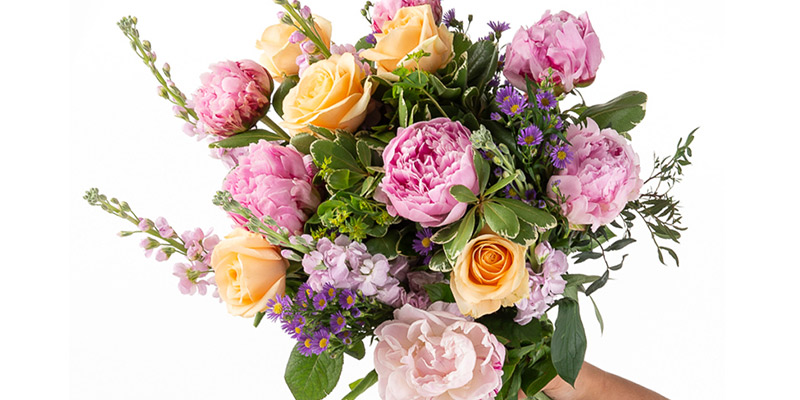 5. Lavender
Gorgeously fragrant lavender is a surefire way to summer bouquet perfection. The scent is just heavenly and incredibly soothing as well . Pair lavender with peonies for a bouquet full of English garden charm.
Take a look at our Scented Lavender or Pomegranate Rose & Peony bouquets to see lavender in action!