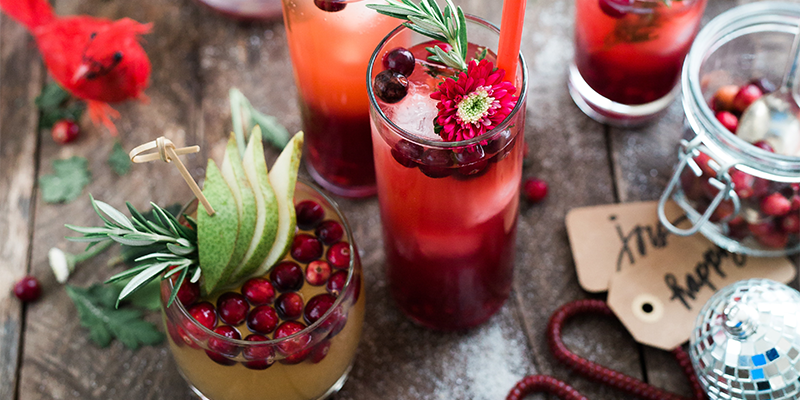 There's nothing like relaxing with a cold cocktail on a hot day.
The daiquiri has to be one of the most iconic and delicious summer drinks. Whether you prefer your daiquiris frozen or shaken, the smoothie like texture of the drink makes for an instantly refreshing pick me up, perfect for long sunny days in the garden. 
Daiquiris are made with rum, and most traditionally use blended fruits such as strawberries, and bananas to achieve their characteristic fruity taste. However, today we're mixing things up with something a little more unusual - floral flavours! Whether you prefer rose or lavender, the perfect floral daiquiri is just a few steps away....

Lavender Daiquiri
It turns out lavender tastes just as great as it smells, and it's soared in popularity in cooking, where it's used in both sweet and savoury dishes. Think floral cakes, ice creams, and even home baked breads.
In drinks it adds an aromatic, sweet herbal flavour with a hint of citrus. It's a lovely floral flavour, perfect for enjoying when lavender is at the height of its season is the summer.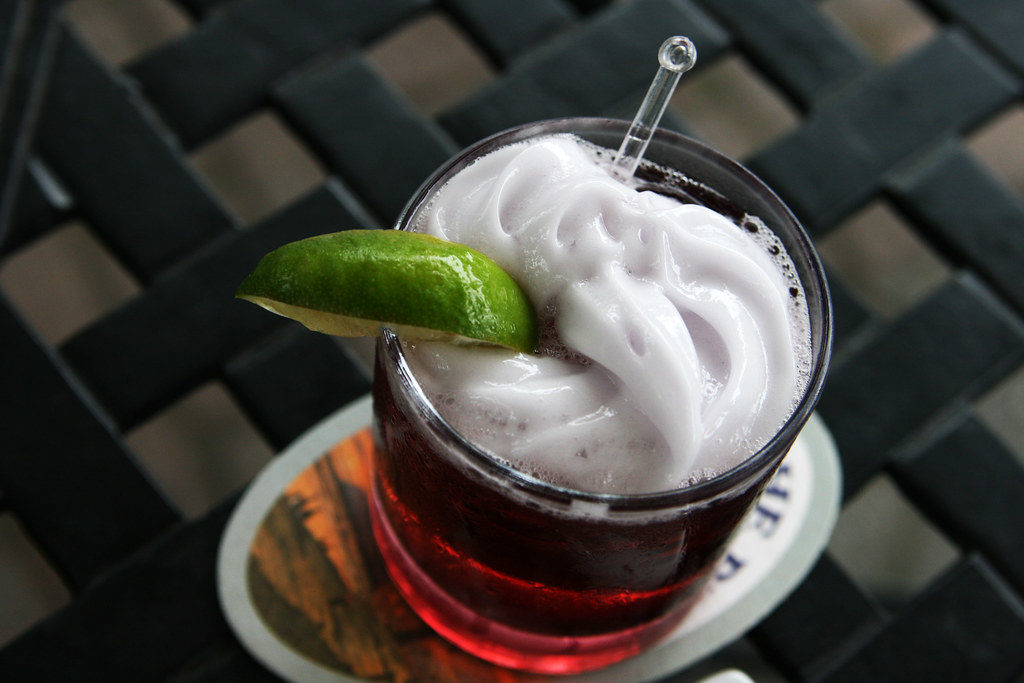 Ingredients
Lavender Daiquiri
60ml White Rum of Choice
30ml Lime Juice (freshly squeezed)
20ml Lavender Syrup
Ice Cubes
Lavender Syrup
30g Fresh or Dried English Lavender
200ml of Water
400g of Sugar
Method
How to Make Lavender Syrup
The key to creating a delicious Lavender Daiquiri is the lavender syrup. This is a fairly straightforward twist on the simple syrup commonly used in cocktails. It's best to prepare this in advance, simply because it takes some time to make and tastes better the longer it has to steep.
We suggest a ratio of 2:1 on sugar and water, simply because this creates a richer and more flavoursome syrup. However, feel free to adjust the ratios to suit your own tastes.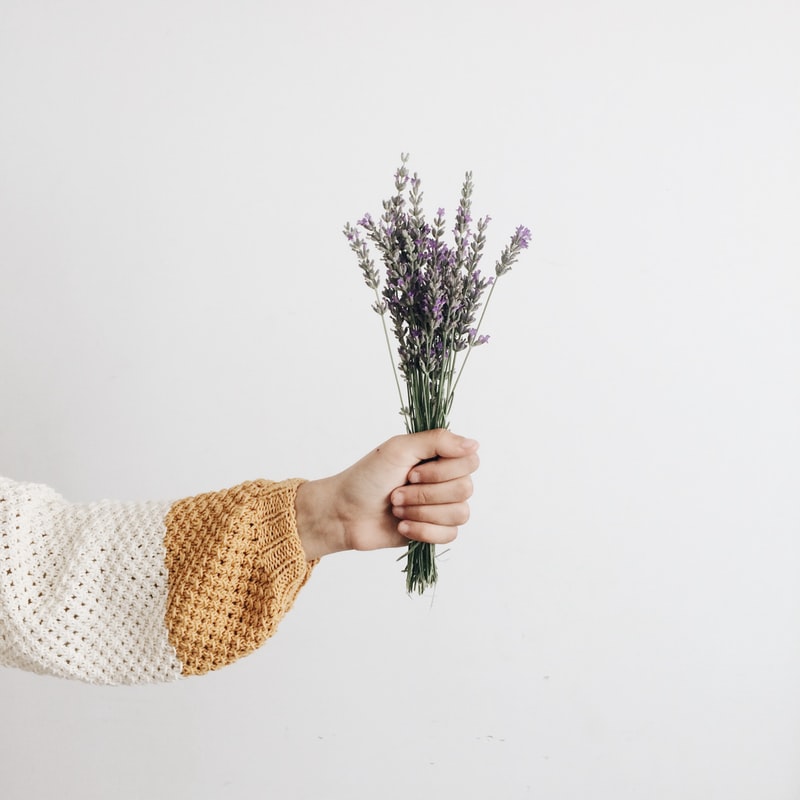 To make the syrup, bring water to a boil in a pan and add the lavender. Next, stir in the sugar and ensure it's fully dissolved.Reduce the heat and allow the mixture to simmer for around 15 minutes. Then, remove the pan from the heat and let the mixture steep for an hour. For a stronger flavour, leave the syrup for longer - preferably overnight.
Finally, strain the lavender from the mixture. Your syrup is now ready to go!
Note: Don't be worried if your lavender syrup isn't purple; in fact, it can often come out brown. For a more appealing colour, add a few blueberries or blackberries to the mixture for a touch of natural colour. These can also be blended into the cocktail itself for additional flavour.
Mixing Your Lavender Daiquiri
Gather the lavender syrup, lime juice, and rum. Pour them into a cocktail shaker with ice cubes, and shake well for at least 10 seconds. Strain the mix into a chilled cocktail glass. Add a sprig of fresh lavender as a garnish and for extra detail, rim the glass with sugar. Enjoy!
This is a simple recipe, so definitely experiment with different ingredients to create a new flavour profile. Try adding blended fresh fruit such as watermelon or blueberries. Orange liqueurs such as Cointreau are also great if you're a fan of citrus notes.

Frozen Strawberry & Rose Daiquiri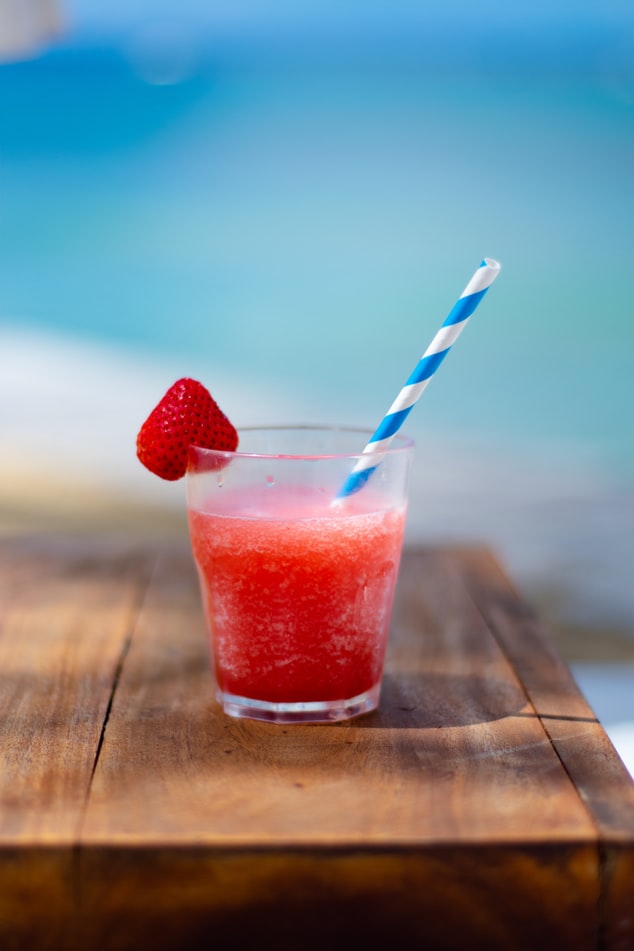 If you like a dash of extra romance and the sweet floral flavour of rose, this is the Daiquiri for you. Although all roses are edible, the petals from darker coloured roses and Garden Rose varieties have the most pronounced and fragrant taste.
We've added strawberries for an extra burst of fruity flavour, and it's frozen to cool you down on even the hottest summer days.

Ingredients
Rose & Strawberry Daiquri
60ml White Rum of Choice
30ml Lime Juice (freshly squeezed)
20ml Rose Syrup
30g Fresh Strawberries (hulled)
30g Frozen Strawberries
Ice cubes
Rose Syrup
30g Rose Petals
200ml of Water
400g of Sugar

Method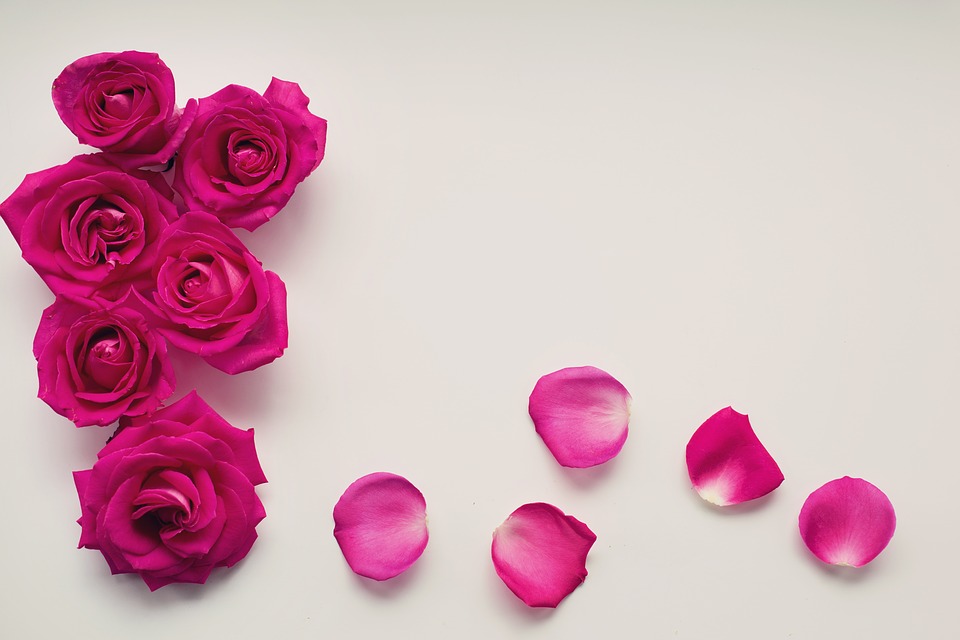 Start with the rose syrup, using the same method as the lavender syrup above (replacing the lavender with the rose petals.) For a more detailed explanation, see our Rose Mojito Recipe.
Add all ingredients to a blender, and blitz until smooth. Pour into glasses and add lime and strawberry wedges to the glass as garnishes. Sprinkle a few rose petals on top for a pretty finishing touch.
---
We hope you enjoy these floral daiquiri recipes! Let us know what you think when you've given them a go.