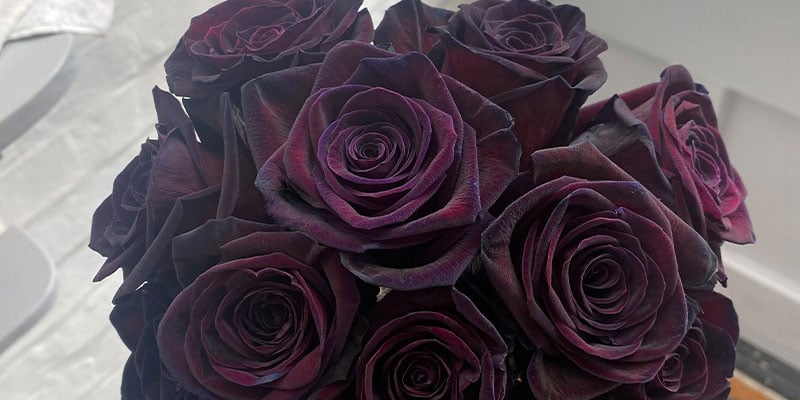 Many of us send bouquets of beautiful blooms to convey our love, thanks, congratulations or condolences, but what flower do you give to someone you hate?
If this seems a strange notion, then perhaps you aren't familiar with the Victorian language of flowers, the age-old floral dictionary that gave each species its own meaning.
In buttoned-up 19th century society, emotional expression was frowned upon, leading friends and lovers to send secret messages to one another through the medium of flowers. Red roses meant 'be mine', while white lilies expressed sympathy – two flower meanings that still stand today.
But while most floriography is charmingly sweet and positive, it also features flowers with negative meanings. Think betrayal, hatred, rejection, jealousy and even death!
So, if you fancy insulting someone who's (probably) not going to pick up on the ill feeling behind your 'kind gift', it's time to gen up on how to really say it with flowers.
Hint: many blooms have both positive and negative meanings, so you can send them under the guise of the former, while actually implying the latter. Passive aggressive, us?

Yellow roses
Nothing screams infidelity and a broken heart like receiving a yellow rose, the ultimate symbol of jealousy and greed in the Victorian language of flowers. Today, they have connotations of platonic love and friendship, presumably due to their uplifting colour. Send them an unlucky suitor to let them know they're firmly in the friend zone.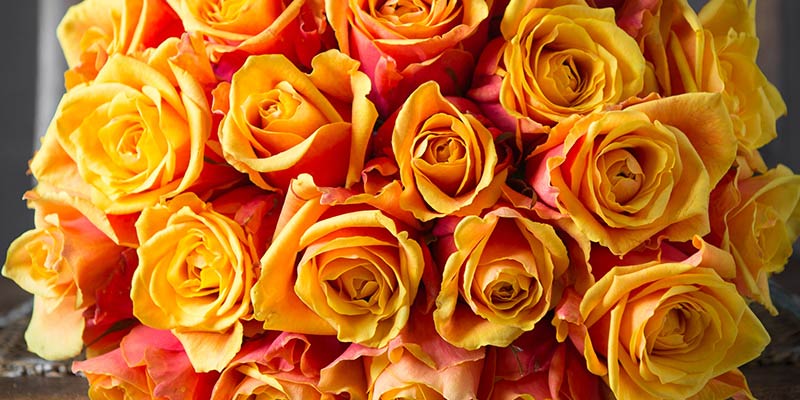 Orange lilies
Here's one of those flowers with both a good and bad meaning. The orange lily can reflect both passionate desire and hatred, quite possibly at the same time if the bad boys of Victorian literature are anything to go by (Heathcliff, we're looking at you). If you'd rather play it safe, choose pink lilies, representing fertility and femininity, or exotic calla lilies, symbolising magnificence.

Tansies
In the Victorian language of flowers, this bitter herb with button-like yellow flowers means "I declare war on you!", which is about as dramatic as floriography gets. Tansies may represent hostile thoughts, but their name means 'immortality', so you could also consider them a symbol of strength, loyalty and hope for good health.
Hydrangeas
With their showy mass of clustered petals, hydrangeas imply boastful vanity in the Victorian language of flowers. The blue variety also represents coldness and frigidity, the latter on account of the limited seeds that hydrangeas produce, despite their striking good looks. This made the hydrangea a common flower for spurned suitors to send to the disdainful object of their affections. Oh, the drama!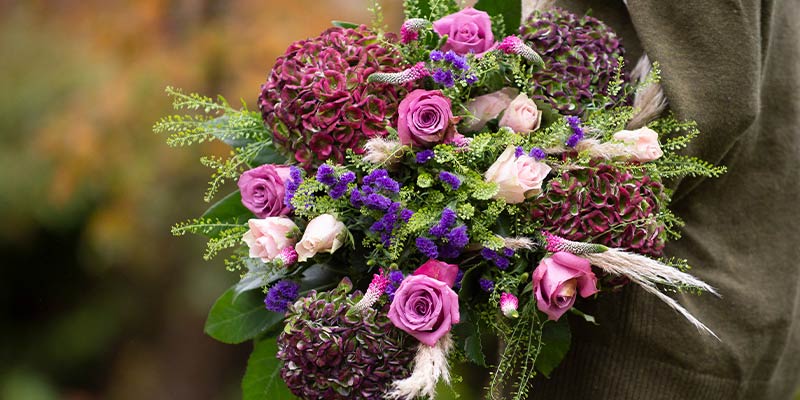 Black dahlias
Most dahlias stand for elegance and prosperity, but the striking black variety (really a deep burgundy) is a well-known symbol of betrayal. It's a shame its flower meaning is so negative, because it's stunning. If you wish to give black dahlias with positive intent, folklore dictates that if you offer your bouquet upside down, it has the opposite meaning. Follow that trick and these autumnal beauties will suddenly mean loyalty!

Sunflowers
You might be surprised to see these joyful yellow blooms in a list of flowers with negative meanings, because today, they most commonly signify positivity, good luck and loyalty. However, the Victorians sent sunflowers to proud, pompous folk who they felt had delusions of grandeur. They had come to symbolise false riches, based on Spanish explorers landing in the Americas and wrongly thinking they were made of real gold. If someone you know is getting too big for their boots, you know what to do.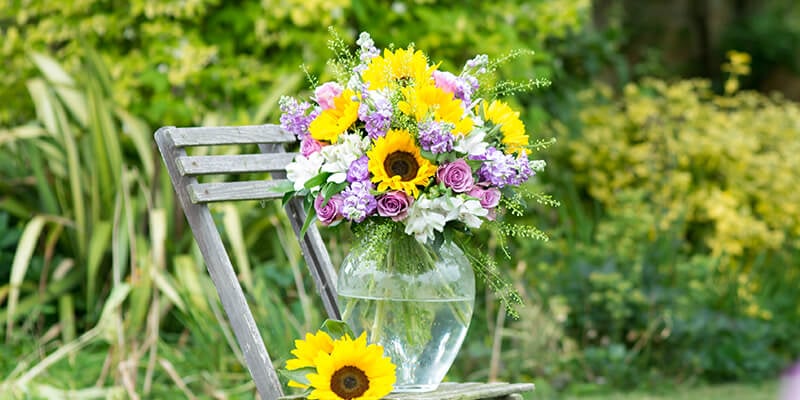 Yellow hyacinths
Spring-time hyacinths are renowned for their gorgeous scent, but different colours hold different meanings in the Victorian language of flowers. Purple hyacinths say 'I am sorry', the white variety means you're praying for someone, pink petals hint at playfulness and blue blooms stand for constancy. Yellow hyacinths, however, symbolise jealousy and sorrow, making them the perfect pick if you're determined to make your hurt feelings known to a friend or lover who clearly doesn't know your worth. 

Lavender
The Victorians believed Egyptian queen Cleopatra was killed by a poisonous snake that had been lurking under a lavender bush. Hence, despite its soothing fragrance and medicinal properties, lavender signals distrust in the language of flowers. On the flipside, it also has a much happier and romantic meaning of devotion.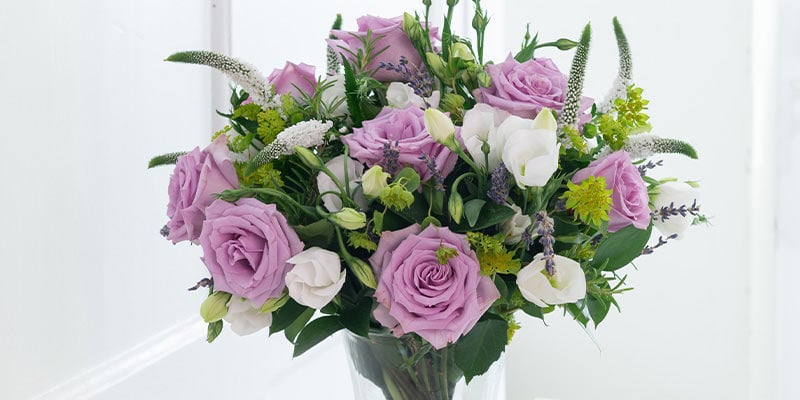 Yellow carnations
Their colour may chiefly be associated with sunny optimism, but in the language of flowers, yellow carnations represent disdain, disappointment and rejection. The striped variety signifies refusal. If your friend counts this frilly bloom among their favourites, and they haven't done you ill, send them pink carnations, meaning gratitude, or white carnations, meaning sweetness.

Black roses
'Black' roses are actually very dark purple. Unfortunately, despite their beauty, they are associated with death and despair, hatred and revenge. If you've been unceremoniously dumped and fancy channelling your inner Miss Havisham (she of Dickensian jilted bride fame), send a bunch of these gothic blooms to your ex-lover. Or don't, because that would be both creepy and pathetic. Sorry.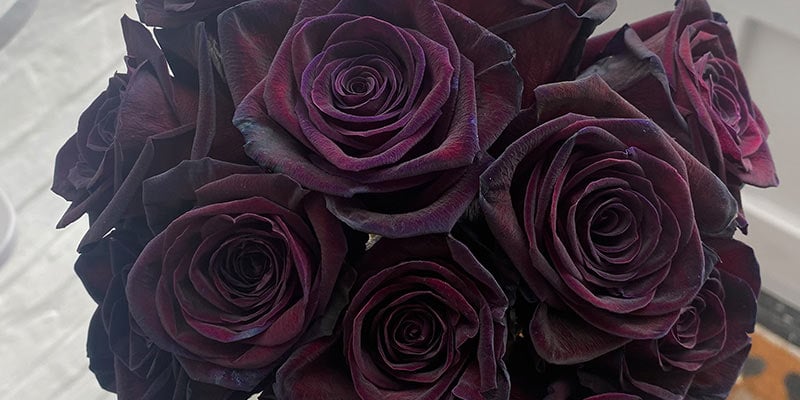 Rhododendrons
It might not look particularly scary, but the ravishing rhododendron had a fearsome reputation in Victorian society. It signalled dangerous temptation, due to its sweet yet poisonous nectar, and was often sent as a warning sign. Not convinced by your best friend's new beau? Drop her a floral hint that whispers 'Beware!'.

Supermarket flowers
Nothing suggests a lack of thoughtfulness on a special occasion quite like a sad bunch of limp, browning blooms from a supermarket. So, if flowers with negative meanings aren't obvious enough nowadays, but you're determined to put your mean mother-in-law in her place, head to your nearest one-stop shop.

On the flipside, if you're keen to impress a loved one who deserves a treat, buy a bountiful bouquet from a trusted online florist like Appleyard. Our extensive range features luxury flowers, plants and hampers that even the most discerning recipient would be overjoyed to receive. To really spoil them, browse our Couture Collection today.