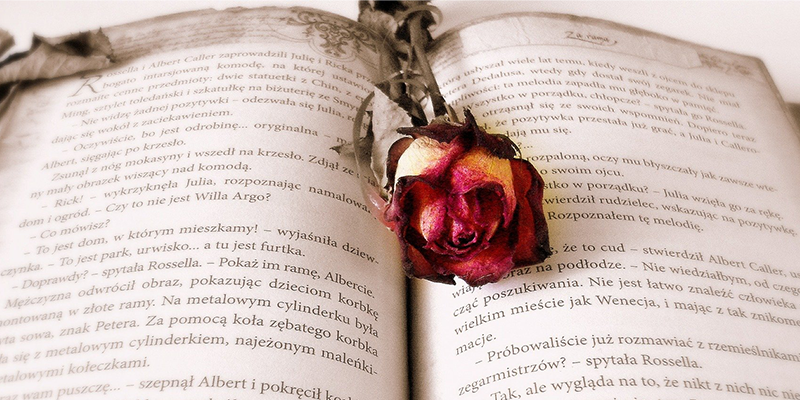 Love is one of the most powerful emotions, so it's no surprise that writers throughout the ages have dedicated many words to describing it.
From William Shakespeare's esteemed plays and the groundbreaking novels of Jane Austen, to contemporary works by modern authors, many writers have put their own spin on what it means to love. 
With Valentine's Day fast approaching, we've selected some of our favourite literary quotes about love from novels, plays, and poems. Whether you're experiencing the passion of a new romance, or the pang of heartbreak, these writers have beautifully captured the nuances of love in all its forms.
See our infographic below to read the romantic quotes, or click here to read them in text form.

Love Quotes Transcript

"Love is taking a few steps backward, maybe even more to give way to the happiness of the person you love." Winnie the Pooh, by A.A Milne
"For you, a thousand times over." - The Kite Runner, by Khaled Hosseini
"Do I love you? My god, if your love were a grain of sand, mine would be a universe of beaches." The Princess Bride, by William Goldman
"Whatever our souls our made of, his and mine are the same." - Wuthering Heights, by Emily Bronte
"Soul meets soul on lovers' lips." - Prometheus Unbound, by Percy Bysshe Shelley.
"He stepped down, trying not to look long at her, as if she were the sun, yet he saw her, like the sun, even without looking." Anna Karenina, by Leo Tolstoy
"I have no notion of loving people by halves, it is not my nature." Northanger Abbey, by Jane Austen
"So, I love you because the entire universe conspired to help me find you." The Alchemist, by Paulo Coelho
"And when we do find each other again, we'll cling together so tight that nothing and no one'll ever tear us apart. Every atom of me and every atom of you. We'll live in birds and flowers and dragonflies and pin trees and in clouds and in those little specks of light you see floating in sunbeams." The Amber Spyglass, by Philip Pullman
"He was my North, my South, my East and West, My working week and my Sunday rest." Stop All the Clocks, by W.H Auden
"I loved her against reason, against promise, against peace, against happiness, against any discouragement that could be." Great Expectations, by Charles Dickens
"And I'd choose you; in a hundred lifetimes, in a hundred worlds, in any version of reality, I'd find you and I'd choose you." The Chaos of Stars, by Kiersten White
"You are sunlight through a window, which I stand in, warmed. My darling." The Miniaturist, by Jessie Burton
"Who, being loved, is poor?" A Woman of No Importance, by Oscar Wilde
"I have a million things to talk to you about. All I want in this world is you. I want to see you and talk. I want the two of us to begin everything from the beginning." Norweigan Wood, by Haruki Murakami
"She was more than human to me. She was a Fairy, a Sylph, I don't know what she was - anything that no one ever saw, and everything that everybody ever wanted. I was swallowed up in an abyss of love in an instant. There was no pausing on the brink; no looking down, or looking back; I was gone, headlong, before I had sense to say a word to her." David Copperfield, by Charles Dickens
"You don't love someone because they're perfect, you love them in spite of the fact they're not." My Sister's Keeper, by Jodi Picoult
"If I were to live a thousand years, I would belong to you for all of them. If we were to live a thousand lives, I would want to make you mine in each one." The Evolution of Mara Dyer, by Michelle Hodkin
"One hour of right down love is worth an age of dully living on." The Rover, by Aphra Benn
"Every atom of your flesh is as dear to me as my own: in pain and sickness it would still be dear." Jane Eyre, by Charlotte Brontë
"It is better to love wisely, no doubt: but to love foolishly is better than not to be able to love at all." Vanity Fair, by William Makepeace Thackeray