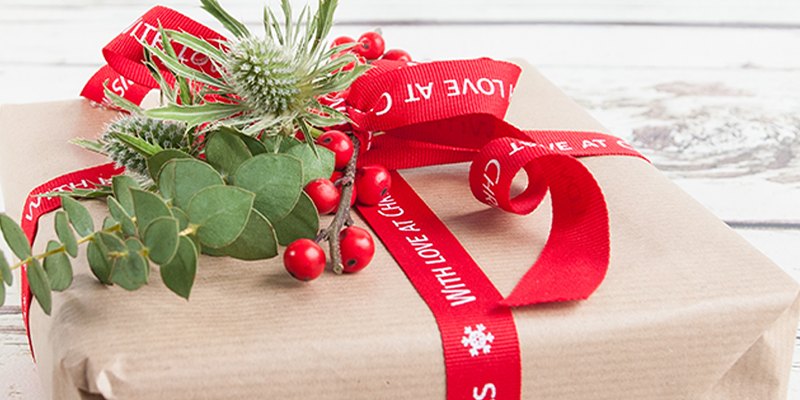 It's almost time to wrap your Christmas gifts! Learn how to make them look fancy with flowers using our simple step-by-step guide.
It's the most wonderful time of the year! We can look forward to spending time with family, loved ones and giving gifts.
If you want to make your presents stand out under the Christmas tree this year, try adding some flowers and foliage to your gift wrapping. You won't believe how simple it is!
Step 1: Selecting Materials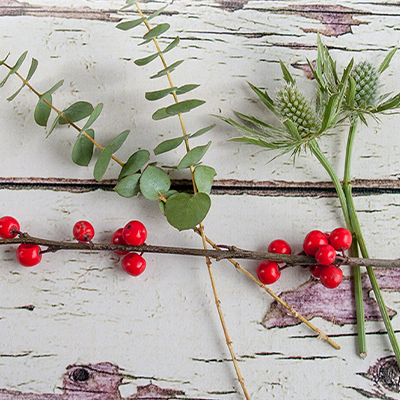 Choose your wrapping paper, festive ribbon and foliage/flowers. We've used traditional brown paper and red ribbon. For the foliage, we selected eucalyptus, white eryngium and seasonal red ilex berries. However, anything can be used, and sourced from a florist or garden - don't be afraid to get creative!
Be sure to clean off any excess moisture or soil off foliage from the garden.
Step 2: Wrap the Gift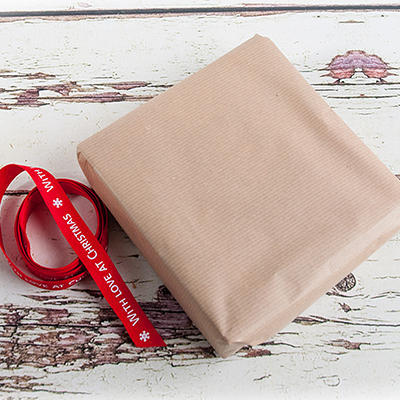 Neatly wrap your chosen gift with your wrapping paper.
Step 3: Tie the Ribbon
Once your gift is wrapped, use your ribbon to wrap once around the top of your gift, then around the bottom. Loop again and around the top creating a cross. Tie the ribbon in a knot. Leave enough excess to tie a bow at the end.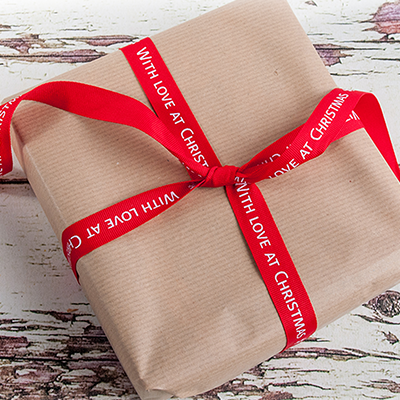 Step 4: Trim Foliage & Flowers
Next, you need to cut your foliage or flowers to length (depending on the size of your gift). Remove any excess leaves and berries from around the bottom of your chosen stems to clean them up. We removed the central berries from the ilex too, to leave berries at the top and bottoms of the stems.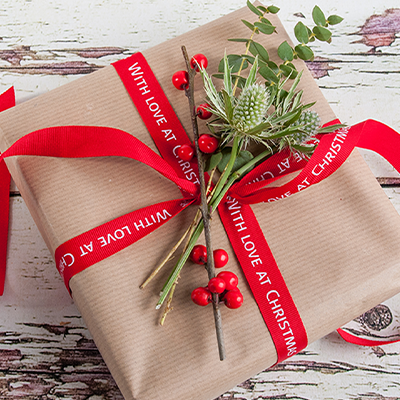 Step 5: The Finishing Touches
Finally, place the foliage on top of the ribbon, knot and secure with a second knot and then tie the rest of the ribbon into a bow. Finish by neatly cutting the ribbon ends to length.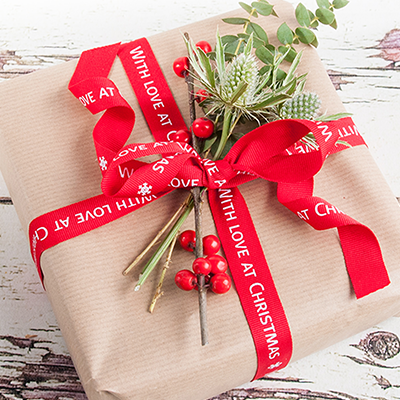 This is such a lovely and personal way of wrapping your Christmas presents.
---
Still looking to tick some gifts off your Christmas list? Find the perfect gift in our collection of hand-tied luxury flowers, traditional Christmas plants, and quintessentially British hampers.