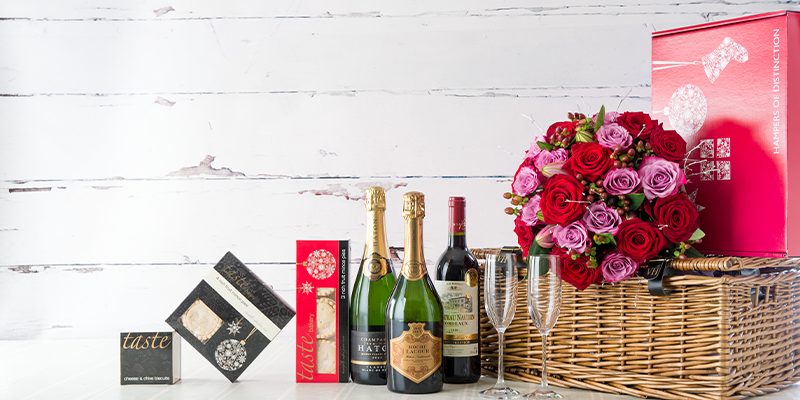 Corporate gifting can be a fantastic way for businesses to enhance their partnerships with customers, clients, and suppliers.
However, for those just entering the world of corporate gifting it can feel overwhelming and you've probably got loads of questions - what corporate gifts are the best to send? Are there any rules you should follow? And are the benefits of corporate gifting even worth it?
If you're unsure about how to get started with corporate gifting, we've put together this guide that will answer all your most pressing questions, from the benefits of corporate gifting, to the best gifts to send, and rules and regulations regarding the practice.
Contents
What are Corporate Gifts?
A corporate gift is quite simply, a gift given by a business to another party. Usually, they will be given to clients, customers, partners, and employees, as a way of showing appreciation and saying thank you for helping the business in some way. They can also be used as part of a marketing strategy, to boost coverage from journalists and influencers, or to create a good first impression with potential clients.
Ultimately, sending a corporate gift is a great way of showing that you value a particular business relationship.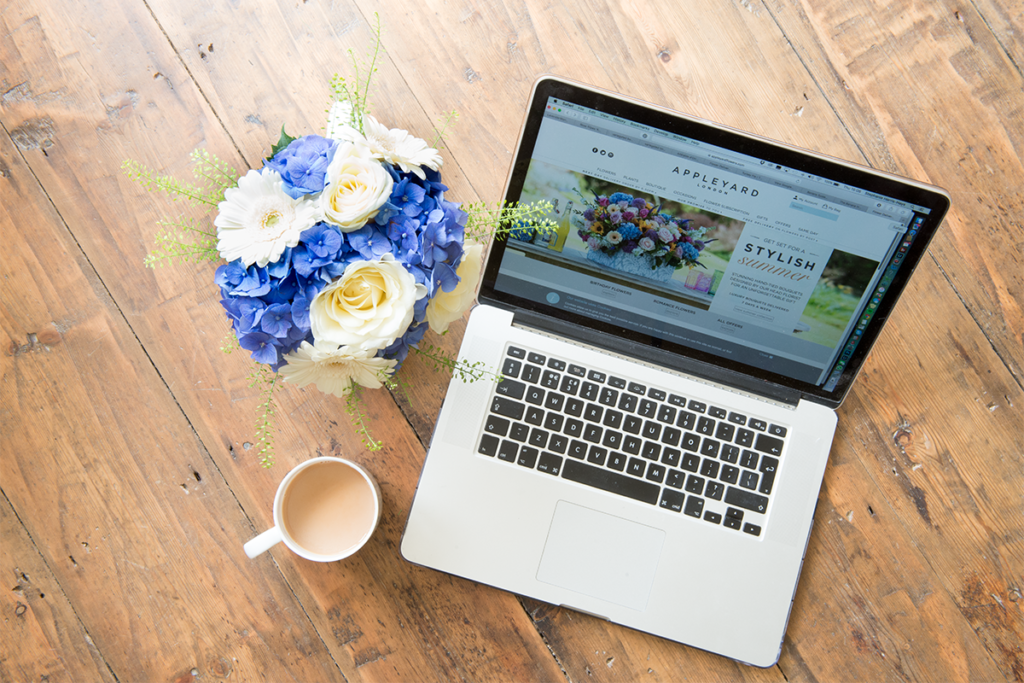 Benefits of Corporate Gifts
Costs are naturally a concern for any business, so it's understandable to wonder whether corporate gifting is actually worth it. However, implementing a robust corporate gifting strategy can bring a whole host of benefits to your business. Promotional gifts can help you to achieve a variety of business goals, from improving customer and client retention, to boosting employee engagement, and enhancing your PR efforts.
Customer & Client Retention
Corporate gifts can help you to build stronger relationships with your clients and customers. Research has shown that acquiring a new customer costs five times more than retaining an existing one, so it should be a priority for any business to keep their current customers onboard.
You can use corporate gifts to retain customers and clients in a number of ways. For example, you can show a client you appreciate their custom through a Christmas gift at the end of the year, making them feel valued. This is particularly useful for top tier, high value clients that you can't afford to lose. The relatively small upfront cost of a gift can translate to a huge boost in customer lifetime value. Similarly, you can send gifts to clients on birthdays and other special occasions.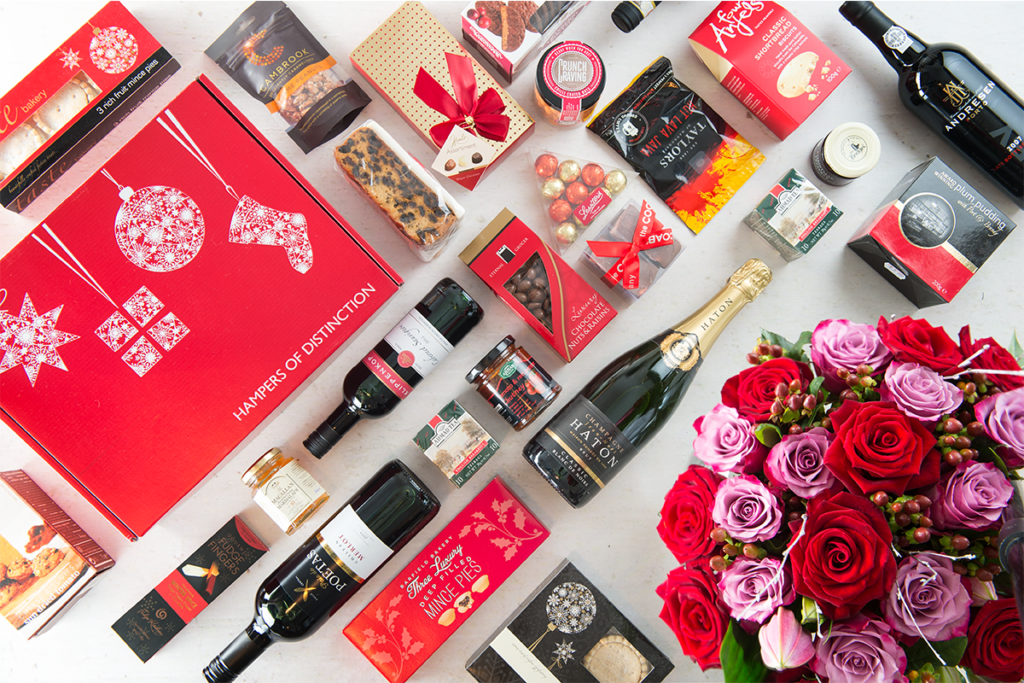 Gifting can also form a part of your customer service strategy - if there's been an issue, sending compensation can show you took their problem seriously. Gifts are often greatly appreciated, and can be a cost effective alternative to cash compensation.
Furthermore, an unexpected gift can act as a key part of 'surprise and delight' campaigns. For instance, you could send bouquets of flowers to key clients and customers to say thank you after a particularly successful quarter. Alternatively, why not send corporate gifts as part of a loyalty programme?
PR
Journalists are often overloaded with press releases - after all, everyone wants to secure coverage for their products and services. This means it's often the case that your carefully crafted press release won't even get glanced at - never mind actually written about!
Including a simple gift like a bouquet of flowers can change this, and make your press release stand out from the crowd. It shows the journalist you appreciate their time and effort, and may incentivise them to take a second look.
Influencer Campaigns
Influencer marketing is a popular strategy for getting your products in front of a wider audience. Like journalists, big influencers are often bombarded with requests for collaborations.
Most brands will send influencers free products to cover in their social media feeds and stories. Including a secondary gift alongside your product can help to secure better and more extensive coverage. This is because an additional gift will seem like a more genuine gesture than a product sample that has been sent solely for the purposes of getting coverage, and show the influencer you're grateful for their work.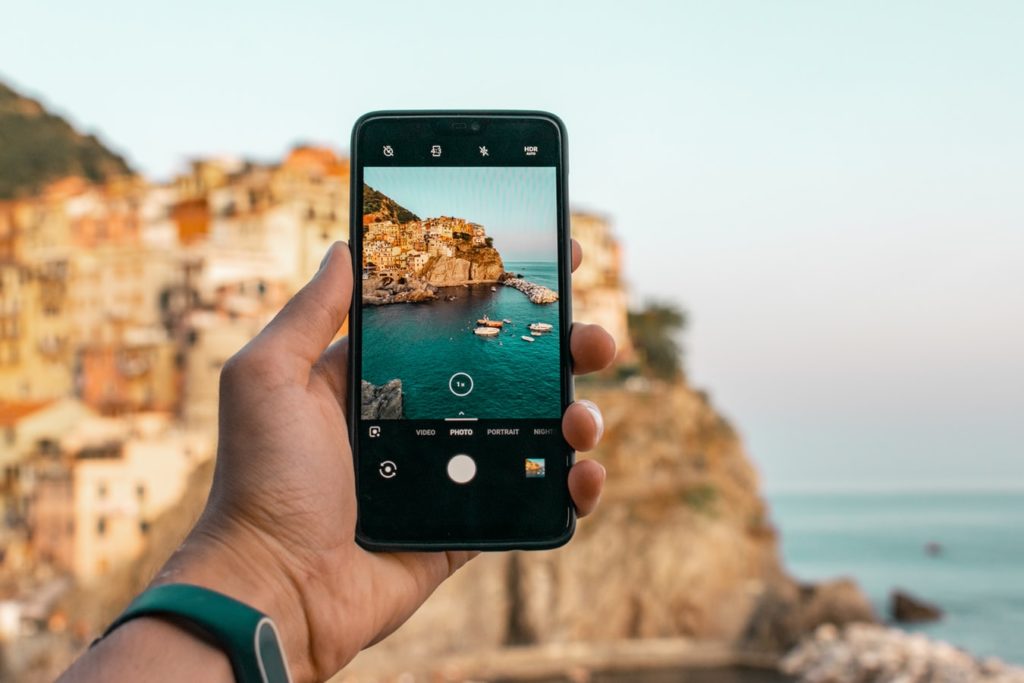 Employee Engagement & Retention
Employee engagement is key to the success of a business, with engaged employees helping to drive better performance and revenue. However, 85% of employees are disengaged, meaning they're lacking motivation and have often mentally checked out from their jobs. This costs businesses billions each year in lost revenue and hiring costs.
Employees cite poor management and feeling undervalued and unappreciated as key reasons for their lack of engagement. Sending corporate gifts can be a way to rectify this - whether it's as an end of year thank you, an individual reward for high performance, or as part of an employee loyalty programme.
Incentives like this have been proven to boost engagement and reduce turnover, as it's a very simple way of demonstrating you value your employees' hard work.
Corporate Gifts Ideas: The Best Gifts to Send
Choosing the right corporate gift can be tricky. It's common to send things like branded stationery, such as notebooks, pens, and similar items. However, this isn't always the best option. It can come across as blatant advertising and not seem particularly heartfelt. Instead, it's better to send something that they'll enjoy on its own merit.
We've included a few suggestions below for corporate gifts that most people will appreciate receiving, and that will create a great impression for your company.
Hampers
Hampers are a fantastic and versatile choice for a corporate gift. There's a wide choice available, meaning it's easy to find something to suit any taste - whether it's a selection of sweet treats, savoury goodies, or alcohol. The food and drinks included are luxury, premium products that will definitely be appreciated by clients, partners, and employees alike, whilst also conveying a message of genuine appreciation.
In addition to this, hampers are available at a wide range of price points, making it straightforward to find something within your budget. You can also find hampers in lots of different sizes, meaning you can select something to suit the occasion and context. For example, at Christmas you could send a large hamper to valued clients and partners that could be shared at their office, whilst you might want to send a smaller individual hamper to an employee for their birthday or to reward them for successful completion of an important project.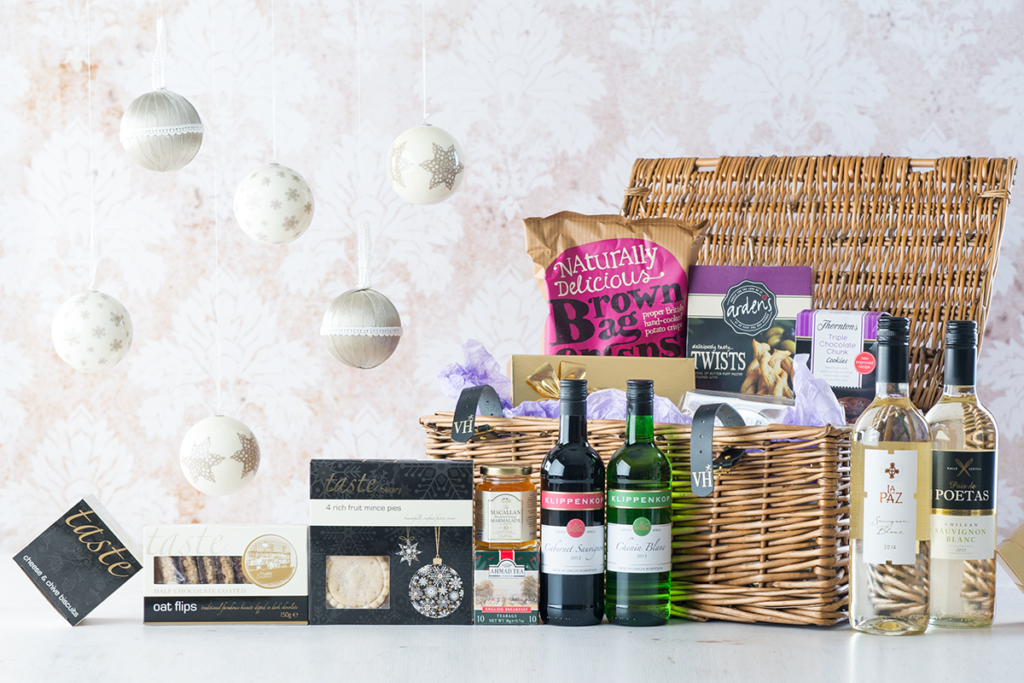 Flowers
Flowers are perfect for communicating a sincere and heartfelt message. Whether that's a thank you to clients or employees, or an apology to customers, a bouquet of flowers creates an instant positive impression and connection.
Plus, they'll have the flowers around for a week or more, meaning you'll be front of mind whenever they admire the gorgeous blooms.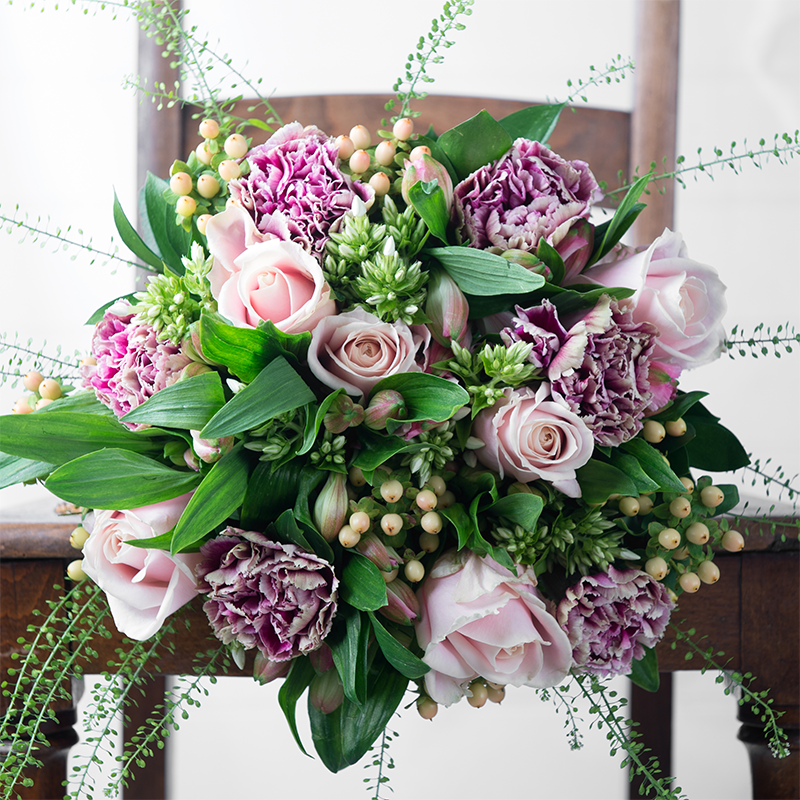 Wines & Champagnes
Wines and champagnes are good corporate gifts to send when there's a cause for celebration. For example, a bottle of bubbly could be sent to clients and staff for their birthdays, or to celebrate a new product launch or partnership.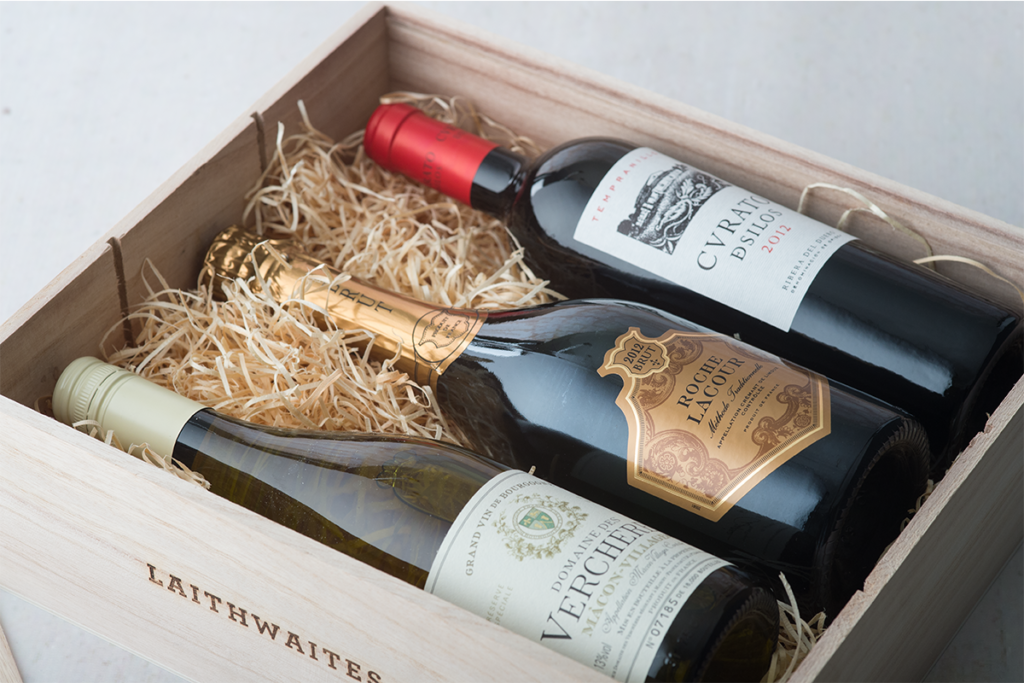 Rules & Laws around Corporate Gifting
The Bribery Act was introduced in 2010 to combat corruption, and places a higher liability on businesses to prevent bribery. However, it does not criminalise corporate gifts, as long as they are reasonable and proportionate. They should not be of excessive value for the context, or sent to influence a business decision. For example, a very high value gift that the other recipient would be unable to reciprocate could be construed as a bribe.
With this in mind, a thank you gift of a hamper, a bouquet, or similar, is unlikely to cause an issue. Similarly, corporate gifts sent for Christmas, birthdays, and other special occasions are usually seen as reasonable.
We would recommend setting out a clear gifting and hospitality policy for your business that can be distributed to staff. This should include guidelines on what sort of gifts it is acceptable to send (and receive), including a limit on monetary value. It's also wise for your organisation to record gifts in a register to ensure they fall within your policy.
Be aware that some businesses may have a policy to not accept gifts full stop. It's worth trying to find out whether this is the case before sending a corporate gift, to avoid the awkward situation of them being forced to decline it.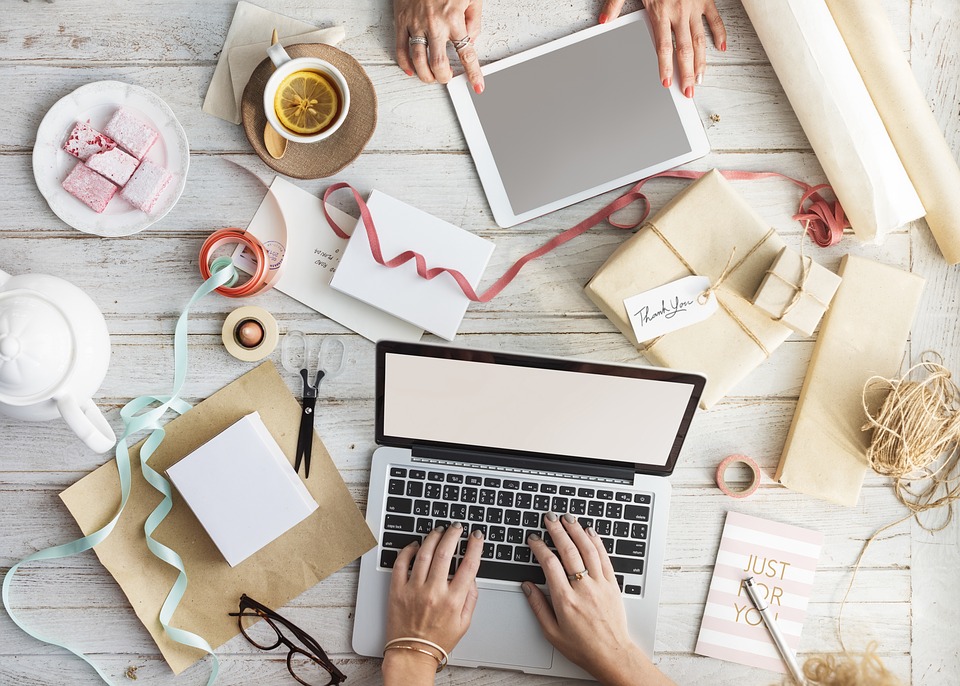 How to Save Money on Corporate Gifts
Appleyard London are proud to offer a premium corporate gifting service, designed to help companies send luxury gifts that ensure your business is placed at the front of mind, whatever your business goals. Our luxury gifts that ensure your business is placed at the front of mind, whatever your business goals.
We know how important your bottom line is, so we offer a number of ways to save money on your corporate gifting activities.
Corporate Privilege Account
Our Corporate Privilege account offers free tracked delivery on all bouquets for 12 months. This is perfect if you send a lot of corporate gifts, saving you approximately £5.99 per bouquet.
Multi User Account Access
We offer shared company accounts that allow all PAs within a business to order from the same place. After your 10th order, you'll be upgraded to Corporate Privilege Plus, which offers all the benefits of the Privilege account as well as 10% off all bouquets.
Bulk Orders
We can dispatch bulk orders to a single address at a lower cost through pallet delivery. This could be used to distribute Christmas hampers to staff as presents, or if you have lots of client gifts to send during a busy period.
---
Learn more about our corporate gifting service here, and create your account to start working with Appleyard today. Plus, for all new customers we're offering 20% off your first order plus free tracked delivery on all bouquets for 12 months!