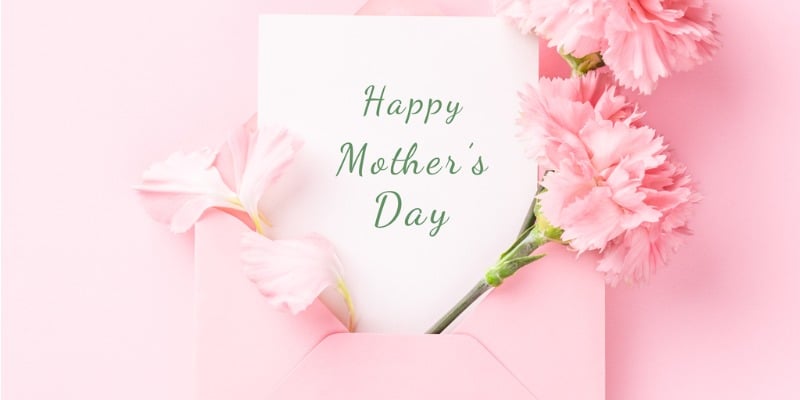 Millions of us send our beloved mums cards and flowers on Mother's Day, but few pause to consider the origins of this annual celebration of mothering.
The history of Mother's Day is full of fascinating traditions, so let's discover how it began, many years ago.
How did Mother's Day start?
Back in the 16th century, a custom developed whereby those who had left their home parish would return to their 'mother' church, give thanks to the Virgin Mary and reunite with their families on the fourth Sunday of Lent.
This became known as Mothering Sunday, and it typically involved a special roast lunch of either veal or lamb, with the mother proclaimed the queen of the feast.
If you look even further back, there is evidence that the ancient Greeks would throw festivals of worship to Rhea, mother to the gods and goddesses, every spring. The Romans, meanwhile, celebrated their mother goddess, Cybele, every March. These ceremonies likely influenced those in Britain.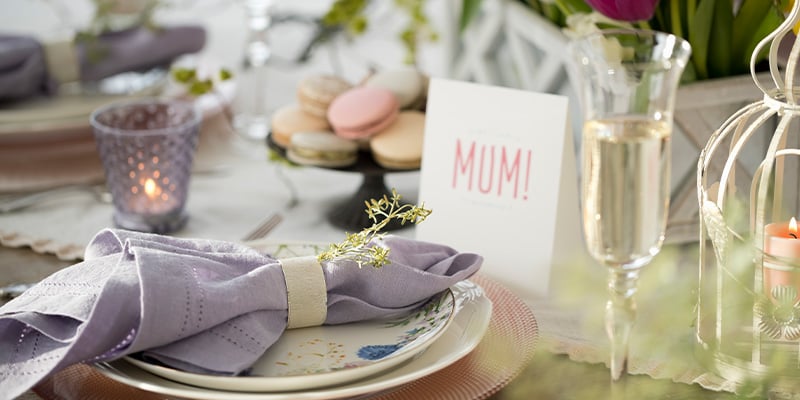 Why does the date of Mother's Day change?
Mother's Day falls on a different date each year because, as explained above, it coincides with the timings of Lent.
Easter is celebrated on the first Sunday after the first full moon of spring (meaning we will enjoy our chocolate eggs on Sunday 9th April this year). Mother's Day is always marked three Sundays before Easter.
Why does the UK have a different Mother's Day to the US?
If you have ever panicked after seeing 'Mother's Day' plastered over social media at different times of the year, you will have learned that it is celebrated differently by other countries.
In fact, only Ireland and Nigeria celebrate Mothering Sunday (now more commonly called Mother's Day) when we do. This is because it only has religious links for us.
Mother's Day was made a national US holiday in 1914 by President Woodrow Wilson, who declared the second Sunday in May a day of "public expression of our love and reverence for the mothers of our country".
Wilson's move was a result of the relentless campaigning efforts of a woman named Anna Jarvis, who had been pushing for an official Mother's Day after the death of her own mother, Ann Reeves Jarvis, who had been a dedicated social activist during the Civil War era.
Jarvis described a mother as "the person who has done more for you than anyone in the world". She bemoaned how commercialised Mother's Day became, particularly hating the proliferation of impersonal printed cards, and gave it the nickname 'Hallmark Holiday'. She unsuccessfully tried to abolish it and died aged 84 in 1948. She is buried next to her mother in Philadelphia.
During World War II, US and Canadian soldiers brought their concept of Mother's Day to Britain, where it merged with our own long-held traditions to more closely resemble the secular event we celebrate today.
What are the best Mother's Day gifts?
Traditionally, children would bake a simnel cake for their mothers – a light fruitcake layered with almond paste and decorated with 11 balls of marzipan to symbolise the 12 apostles, minus Judas. This served as a greatly anticipated treat midway through Lent, meaning Mother's Day was also sometimes called Refreshment Sunday.
Other edible goodies from bygone times included fig pie and 'mothering buns', a Bristol speciality known today as 'iced buns' and often strewn with colourful sprinkles.
Flowers were another popular gift, usually picked wild on the way to church and made into posies. Happily, there's now no need to forage for your blooms. Instead, hand-tied bouquets can be sent straight to your mum's door, courtesy of our experienced florists.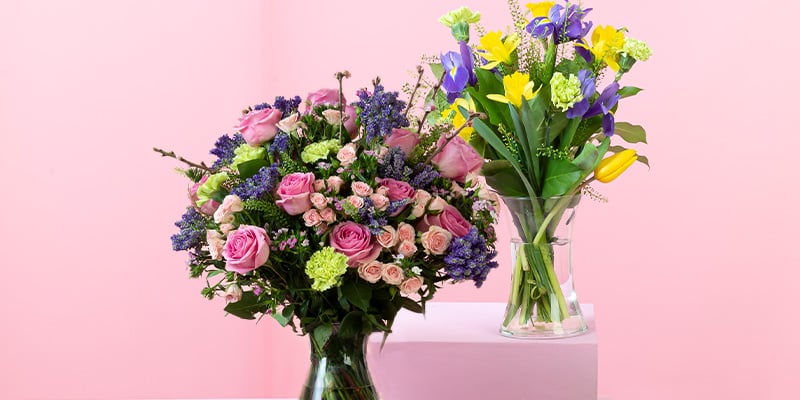 By the 1920s, the carnation had become the unofficial Mother's Day flower. The aforementioned Jarvis had given away 500 white carnations at her mother's memorial service because it had been her favourite bloom. As such, white carnations are taken to mothers' graves, while the pink variety symbolises gratitude.
Carnations often feature in British bouquets too, as some Christians believe that they blossomed where the Virgin Mary's tears fell during Christ's crucifixion, representing a mother's eternal love.
Our Letterbox Frangipan bouquet features ruffled antique carnations, along with lilac roses, deep purple lisianthus, and snapdragons. Alternatively, you can send vibrant green carnations in our Cottage Garden and English Garden bouquets.
How is Mother's Day celebrated around the world?
Mother's Day traditions vary around the globe. Though all lovely in different ways, we have a few favourites.
Ethiopia
In Ethiopia, Mother's Day is a three-day festival celebrated in mid-autumn. Known as Antrosht, the main meal is a 'hash' containing chopped lamb, cheese, vegetable, spices and butter. Once the feasting is over, mothers and daughters rub each other's faces with butter before spending the night singing and dancing with their family.
Mexico
Mexicans, meanwhile, mark Mother's Day on 10th May. They attend a celebratory mass before tucking into a community breakfast. The luckiest (or arguably the unluckiest) mothers are surprised by a mariachi band, hired by their family to wake them up with a song.

Peru
In Peru, Mother's Day is a week-long affair, with families organising a variety of parties to honour their matriarch. Museums and exhibitions offer free entry to mothers and children shower them with flowers. Tribute is paid to deceased mothers, too, with flowers and balloons taken to graves.

Italy
Jarvis would have approved of how the Italians mark Mother's Day. The celebrations are kept simple and personal, with fresh roses and handwritten poetry among the most common gifts. Families take their mothers out for lunch to give her a break from cooking, and the meal ends with a heart-shaped cake.

However you choose to celebrate Mother's Day, flowers will always go down well – one tradition that remains unchanged since the Middle Ages.

---
Our new range of Mother's Day flowers is brimming with beautiful blooms, from carnations and roses to lilies and tulips. Buy now and save £12 when you buy two or more bouquets.