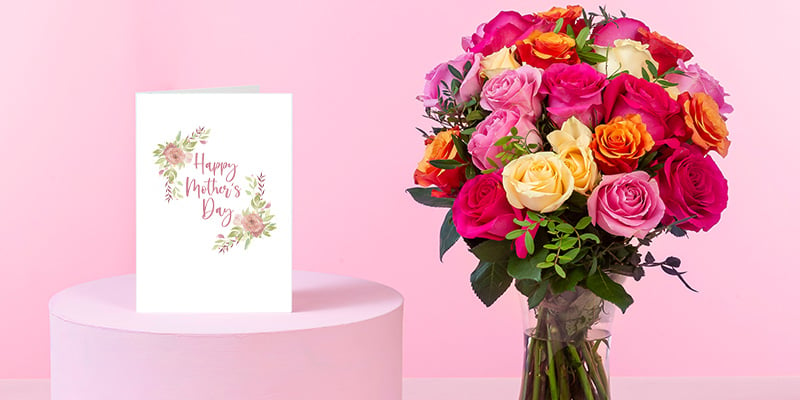 We don't often get the chance to express our love and appreciation for our mums and Mother's Day is the perfect opportunity but a lot of us find it difficult to put into words.
If you need some inspiration, we've got you covered - take a look at our list of beautiful Mother's Day quotes and messages for your Mother's Day card.
Mother's Day messages to say 'thank you'
"Someday I will give back what you have given me. Thank You."
"I just want you to know how special and fortunate I find myself to be blessed with a mother as loving, caring and wonderful as you."
"Thank you seems very small to say when I think about all the sacrifices you have made for me. I love you."
"Words are never enough to thank you for all that you do."
"I am like a flower that is raised with love by you. You help me grow up big & strong, thanks for all you do."
"To a mum who's thoughtful, loving, and kind, I'm so thankful for the ties that bind Our hearts together in tender love."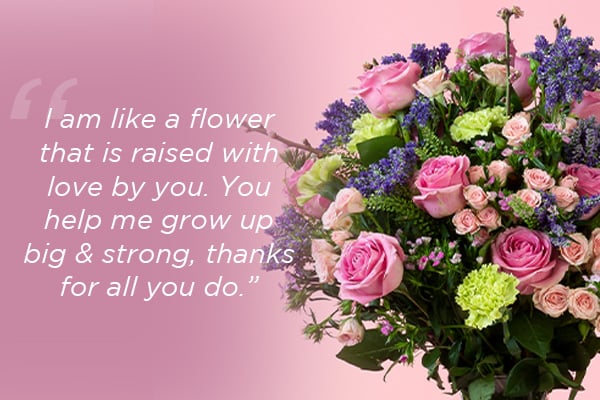 Mother's Day messages to say 'I love you'
"I love you as the trees love water and sunshine, you help me grow, prosper and reach great heights."
"I believe in love at the first sight for you are the first person I saw when I opened my eyes and have loved you since that day."
"Mum, for all the times that I forgot to thank you for all the things you do, for all the words that sometimes go unspoken, I love you."
"Mum, you've always been there for me. There's no way I could ever fully express my gratitude for all you've done for me. I love you!"
"When I look at you I see the purist love I'll ever know."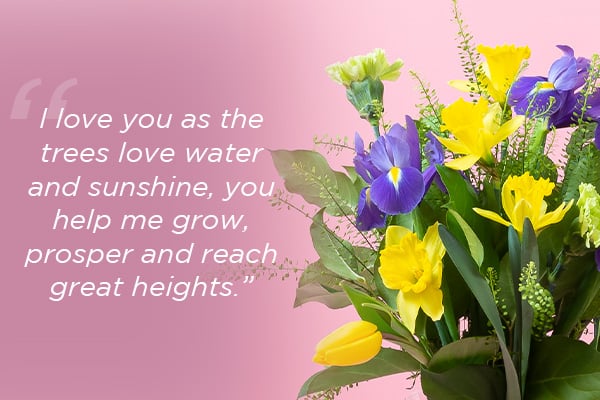 Mother's Day messages of admiration
"You are my greatest teacher, a teacher of compassion, love and fearlessness."
"Now that I'm grown, I realise I don't just feel gratitude for you—but admiration. I'd want to pattern my life after yours even if you weren't my mother."
"You are my friend, my spirit, my influence towards success. There is no replacement for you. You are the best and will be best forever."
"Dear mother, you have shown me true love without measure, in your arms, I find my safest haven that shelters me whenever the storms rise beyond ability."
"I look over at you and see sunshine."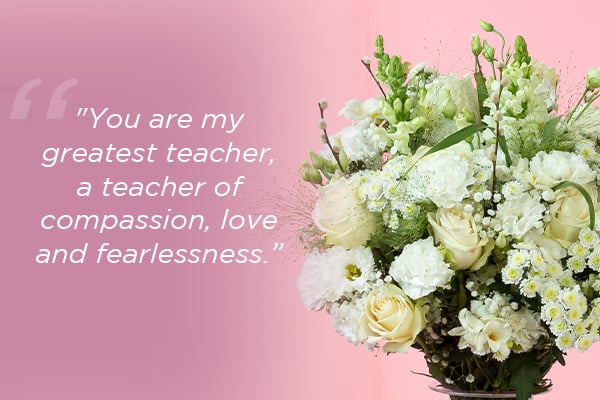 Mother's Day messages to say 'you're special'
"In your arms, you held us. Little did we know but you have given us the greatest treasure that will never fade in our heart and that's your love"
"You are a blessing to many but most especially to me"
"If the world had more people like you, it would be a better place. You make a difference."
"A mother is proof that you can walk through hell and still be an angel."
"Mother, you are my voice of reason, storyteller, advice giver, hand holder, shoulder, supporter, broken heart healer, teacher and sunshine."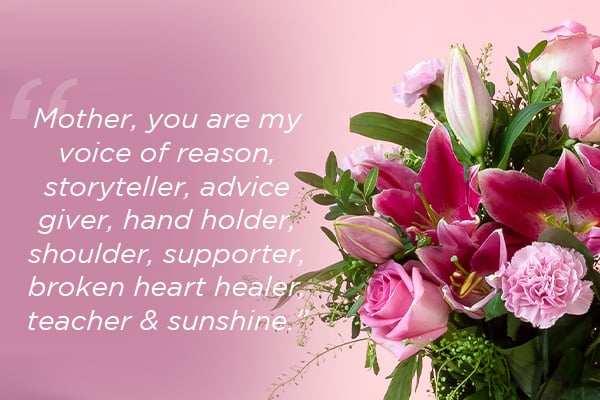 Short and simple Mother's Day messages
"You may have only held my hand for a short time, but you'll hold my heart forever."
"To the world, you are a mother, but to me, you are my world."
"Everything I am you helped me to be."
"A Mother is she who can take the place of all others but whose place no one else can take."
"If I know what love is, it is because of you."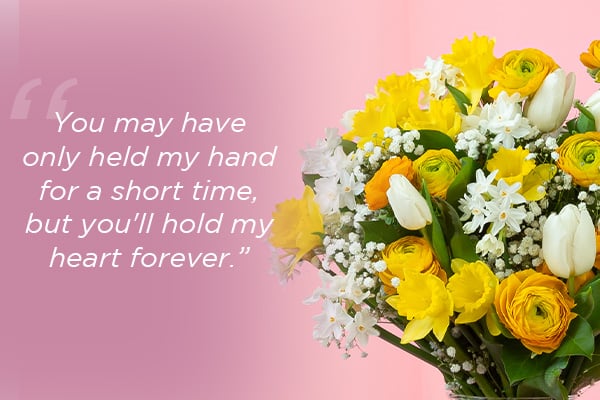 More beautiful Mother's Day messages
"You are the greatest gift that God has ever given me, I thank him for sending me an angel who is always by my side."
"Nothing can be compared to the love a mother has for her children. Your love is incomparable, unconditional and inseparable. No matter where I go or what I do, at the end of the day I always find myself finding solace in your advice."
"All that I am or ever hope to be I owe to my angel mother."
"We can only be said to be alive in those moments when our hearts are conscious of our treasures."
"It's my time to tell you how fortunate and I am to be blessed with a mother as caring and loving as you."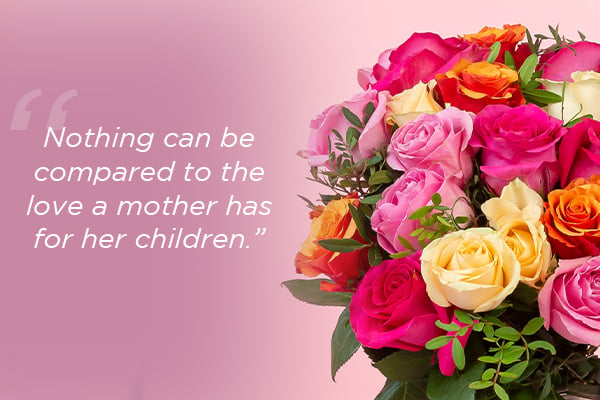 ---
We hope that this has helped you to express your love this Mother's Day. Mother's Day Flowers are the perfect gift for your mum, you can even choose Mother's Day flower delivery so that a bouquet is delivered right to her door on the special day.
All of our bouquets come with a personalisable gift card where you can add your chosen quote to create the perfect gift. We have roses, lilies, carnations and many more flower types available so if your mum has a favourite flower you are sure to find the one for her.