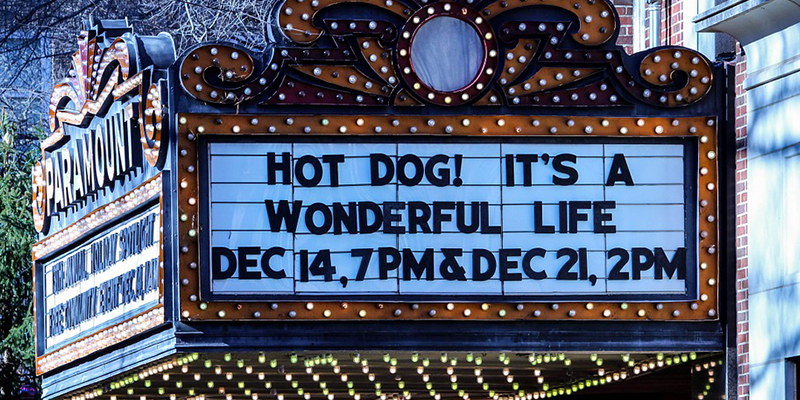 Christmas time is nearly here, so we want to help you get that festive feeling with this brand new infographic. Settling in and watching a Christmas film has become a traditional part of many Christmases, so be reminded of some of your favourites by our twenty top quotes from iconic festive movies.
From Elf, The Polar Express, and The Nightmare Before Christmas, to the Grinch, Home Alone, and Love Actually, these quotes are sure to make you excited for the most wonderful time of the year…Take a look at our infographic below!
If you'd prefer to read these quotes in text form, click here to see a transcript of the infographic.
Don't forget that we have a full range of beautiful Christmas gifts for all your festive needs, from Christmas bouquets, to miniature trees, traditional Christmas plants, and delicious hampers for all the family to enjoy.


If you would like to share this infographic on your site, please ensure you credit us with a link to this blog post.
Christmas Quotes Transcript
"It's Christmas Eve. It's the one night a year when we all act a little nicer, we smile a little easier, we cheer up a little more." - Scrooged (1988)
"The best way to spread Christmas cheer, is singing loud for all to hear." - Elf (2003)
"Merry Christmas, you filthy animal." - Home Alone 2: Lost in New York (1992)
"Just remember, the true spirit of Christmas lies in your heart." - The Polar Express (2004)
"Christmas isn't just a day, it's a frame of mind." - Miracle on 34th Street (1947)
"Maybe Christmas, he thought, doesn't come from a store. Maybe Christmas, perhaps, means a little bit more!" - How the Grinch Stole Christmas (2000)
"We elves try to stick to the four main food groups: candy, candy canes, candy corns, and syrup." - Elf (2003)
"Every time a bell rings, an angel gets his wings." - It's a Wonderful Life (1946)
"That's what Christmas memories are made from, they're not planned, they're not scheduled, nobody puts them in their Blackberry, they just happen." - Deck the Halls (2006)
"Just because I cannot see it, doesn't mean I can't believe it." - The Nightmare Before Christmas (1993)
"Blast this Christmas music, it's joyful and triumphant." - How the Grinch Stole Christmas (2000)
"First we'll make snow angels for two hours, then we'll go ice skating, then we'll eat a whole roll of Tollhouse cookie dough as fast as we can, and then we'll snuggle." - Elf (2003)
"The world's got a shine today. The world's got a glow. There's no such thing as strangers, when a stranger says hello." - The Muppet Christmas Carol (1992)
"It's Christmas Eve and we are going to go celebrate being young and being alive." - The Holiday (2006)
"If you look for it, I've got a sneaky feeling you'll find love actually is all around." - Love Actually (2003)
"I never thought it was such a bad little tree. It's not bad at all really. It just need a little love." - A Charlie Brown Christmas (1965)
"Strange, isn't it? Each man's life touches so many other lives. When he isn't around, he leaves an awful hole, doesn't he?" - It's a Wonderful Life (1946)
"This is extremely important. Will you please tell Santa that instead of presents this year, I just want my family back." - Home Alone (1990)
"Christmas time is buzzing in my skull." - The Nightmare before Christmas (1993)
"I will honour Christmas in my heart and try to keep it all the year." - A Christmas Carol (2009)