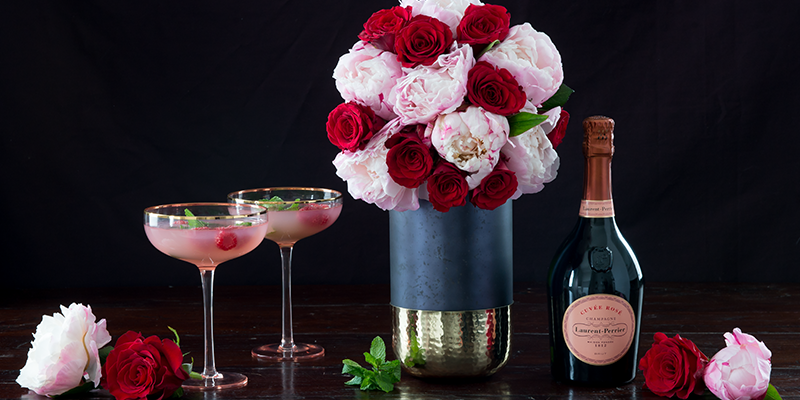 Valentine's Day is going to look different for everybody this year, thanks to lockdown calling quits on cinema trips, restaurant meals and pretty much anything that requires leaving the house!
Fortunately, there are plenty of home-based ways to make the day of love special for your other half, whether you're bubbled up together or currently living apart. 
Struggling to think of any? Panic not, as we've done the hard graft for you. Take your pick from our oh-so-romantic suggestions, all of which will earn you major brownie points come Sunday 14th February.
Make them breakfast in bed
It's a simple gesture that's still one of the loveliest, because who doesn't enjoy breakfast in bed? Pile their plate high with banana pancakes, bring them freshly-baked croissants or attempt to cut their toast into the shape of something vaguely resembling a heart. If you're not going to be together, arrange a delivery of delicious pastries from their favourite local cafe.
Turn your bathroom into a spa
Even the smallest, least glamorous bathrooms can be made to feel like a spa with the right lighting - trust us! Collect as many candles as you can find (scented tealights are ideal!) and dot them around the bath. Pour in lashings of their favourite bubble bath, put some relaxing music on low and roll their towel up, five-star hotel style. Light the candles, turn the main light off and take them their dressing gown, before leading them into their very own home spa. If there's room for two, you know what to do! 
Send them flowers, the old-fashioned way
One advantage of a locked down Valentine's Day is that your beau or belle will be at home to receive and enjoy a big bunch of beautiful blooms! Flowers never go out of style, making one of our bouquets a failsafe gift. Here at Appleyard, we love the tradition of sending red roses, which is why you'll find plenty of rose bouquets within our range. If roses aren't their thing, or you simply fancy sending something more unique, look to our alternative selection brimming with the finest orchids, lilies and carnations. For an ongoing monthly treat, sign them up to our gift subscription.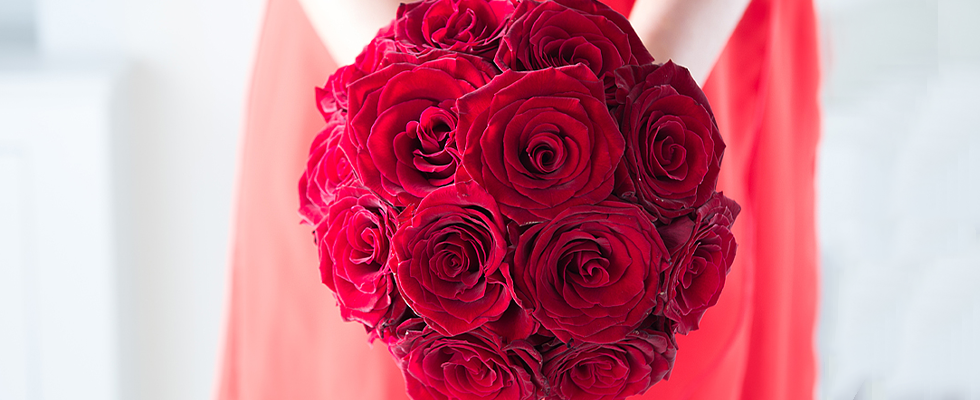 Dress up in your glad rags for a takeaway
Every UK restaurant is closed, so it's time to get inventive. If you and your other half are missing dressing up, make Valentine's Day an occasion worth donning your glad rags for. Get ready separately and meet at the dining table, as if for a first date, before tucking into a yummy takeaway and cracking open a bottle of fine wine. This works well over Zoom, too, so long as you order your takeaway to arrive at the same time!

Look back on your relationship highlights
If you're a dab hand with technology, compile all the best moments from your relationship into a keepsake video and watch it together, glass of fizz in hand. This is a wonderful way of reminding a fed-up loved one that there are many more amazing memories to make, just as soon as lockdown lifts. If you're feeling extra thoughtful, set it to their favourite song.

Get childish with a treasure hunt
Childhood games are often the most fun, and there's no reason why adults can't join in too! Set up a treasure hunt around your house and garden, full of funny references to your life together. The pot of gold at the end of the rainbow can be any of their favourite things, from a fabulous bunch of flowers to a luxury food and drink hamper. You could also present them with a book of homemade vouchers, promising a range of things from a massage to some precious, child-free 'me-time'.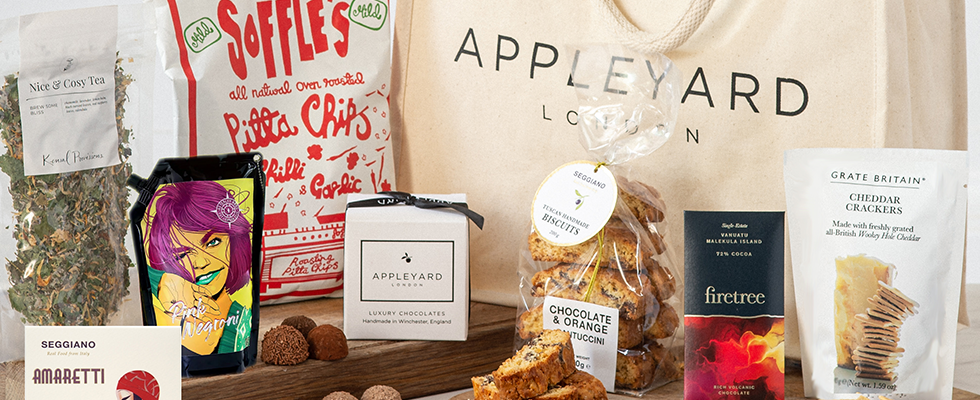 Cook a three-course meal with a twist
Missing the Costa del Sol? Us too! Bring a taste of hotter climes to your wintry home by cooking a three-course meal inspired by the cuisine of your favourite holiday destination. If that's Spain, dig into tapas, paella and churros. If you're craving France, enjoy a baked camembert, followed by coq au vin and crème brûlée. Should have been in Morocco? This calls for tagine. Either take on chef duties yourself or hit the kitchen together for a culinary bonding experience that'll break up the lockdown monotony. If neither of you are a dab hand at cooking, there are plenty of meal kits available to order online.

Enjoy a movie night to remember
There's a lot you can do to spice up a movie night, from stocking up on popcorn (both salty and sweet, naturally!), pick 'n' mix and ice cream to hiring a projector for that big screen excitement. Hang up some fairy lights for a romantic atmosphere and then comes the trickiest part - be deciding which film to watch! If you're locking down separately, try the free Tele Party Chrome extension that lets you sync your Netflix sessions. There's even a chatroom function, so you can still annoy one another with your plot questions and silly comments!

---
Sending flowers is a timeless way to show you care, and our Valentine's Day collection is our best yet. Browse our rose and alternative bouquets today to find the perfect bunch for your special someone, with 14th February delivery available.