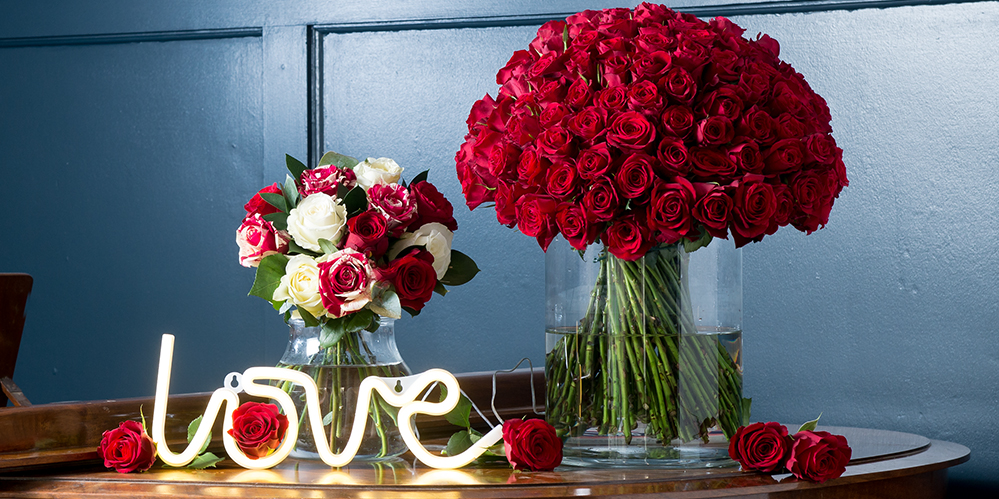 Wondering what to get for that perfect Valentine's gift? Here are our top 10 Valentine's flowers of 2018.
With Valentine's Day approaching, we have a beautiful selection of Valentine's flowers for that special someone.
Best Flowers for Valentine's Day
The flowers you send carry an important message, helping to convey your feelings and affection towards your love. In Victorian times, floriography - often called the Language of Flowers - was incredibly popular. This was a way to send coded messages through carefully designed floral arrangements, and even today we still attribute specific meanings to certain flowers.
Roses are quintessentially romantic blooms, symbolising intense love and affection in the language of flowers. That's why our top 10 Valentine's flowers of 2018 includes an array of beautiful flower bouquets all featuring this iconic flower.
Did you know that red roses are used to symbolise love and romance, whilst white roses symbolise marriage, spirituality and new starts? These are the most popular colours to send out on Valentine's Day, but that's not to say you can't be more adventurous and choose something a bit different.
What do the other rose colours mean?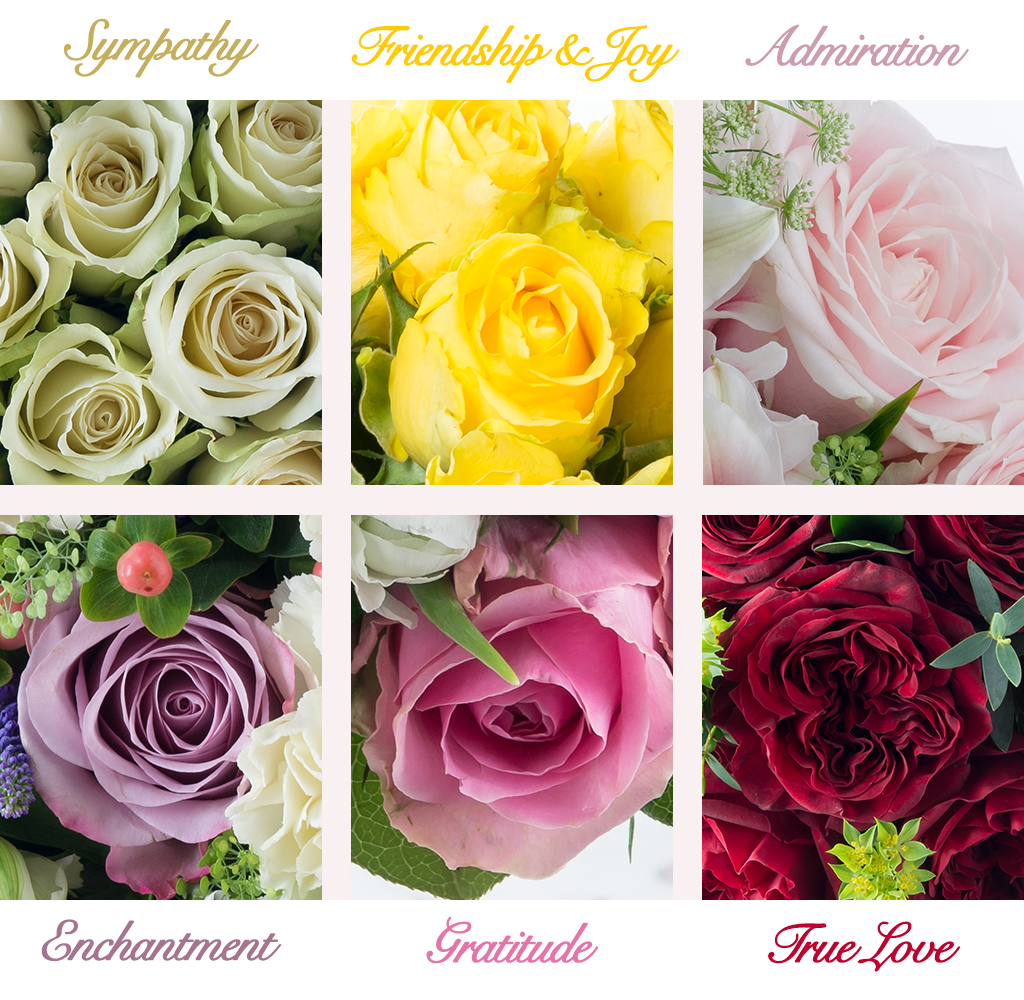 Dark Pink rose
Love, gratitude and appreciation
Light Pink Rose
Admiration (the perfect choice for secret admirers!)
Orange rose
Enthusiasm and passion
Yellow rose
Friendship, joy and good health
Lavender
Love at first sight, enchantment
Let's get right into the top 10 list, shall we?
1. 50 Red Roses
An exquisite bouquet made up of 50 individually perfect red roses. For those that want to show their loved one how they truly feel, this is the perfect gift. See more here...
2. 100 Red Roses
Made up of the same perfect roses as the 50 red rose bouquet, the 100 red rose bouquet sends twice the love. See more here...
3. Frou Frou Roses
Exclusive to Appleyard London, this bouquet features unique bi-coloured roses. Send something different than the traditional red rose this Valentine's. See more here...
4. Valentine's Luxury Jug
A gift that includes the whole package- seasonal tulips and romantic red roses placed in a luxury white ceramic jug. See more here...
5. Luxury White Roses
Who said Valentine's is just for red roses? An elegant gift of white luxury avalanche roses accompanied with meadow-like foliage is the perfect gift for that special someone. See more here...
6. Valentine's Hatbox
A gift that is truly sent with love. Send romance with an Appleyard London Valentine's Hatbox. A mixture of pink cymbidium orchids, luxury red naomi rose with beautiful ocean song rose and delicate eustoma, all presented in a black opulent hatbox. See more here...
7. Honeycomb
If your partner adores deep red scented oriental lilies, then our Honeycomb bouquet is sure to hit the spot. It also includes velvet red rhodos roses, peach avalanche roses and delicate tanacetum single vegmo. See more here...
8. Perfume Roses
This bright bouquet will definitely light up their eyes. With trendy fragrance roses, hard ruscus, eucalyptus and bupleurum, it is sure to go down a treat. See more here...
9. Valentine's Hydrangea
With it's striking contrast of colours and and beautiful combination of luxury red roses, red alstroemeria and azure blue hydrangea, this bouquet is hard to resist. See more here...
10. Adore Rose & Lily
We are sure your loved one will 'adore' a mix of scented oriental lilies and romantic roses this Valentine's. See more here...
Those are our top 10 flowers of 2018. We are sure there is something there that your loved one will enjoy as a valentines gift. If you would like to get things done early, you can order any of the Valentine's products now and have them delivered on your desired delivery date. If you want to see the full Valentine's Day range, click here.
Happy Valentine's Day from all of us at Appleyard London!