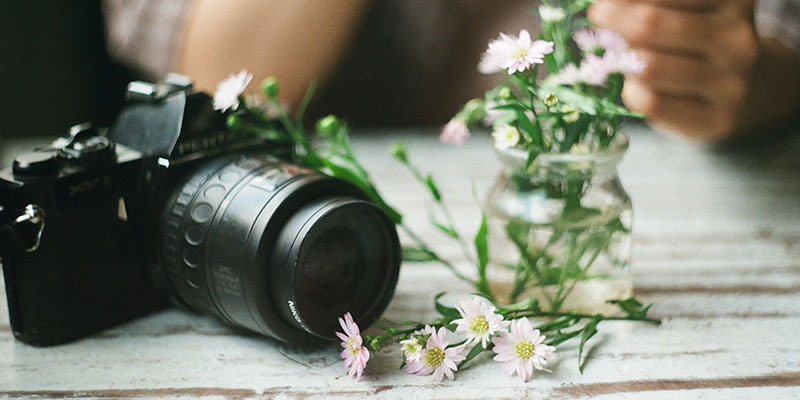 Ever received a surprise bouquet of beautiful blooms and rushed to show it off on Instagram? Of course you have! It's only natural.
The good news is you don't need to be a professional photographer to take a cracking photo, especially when the model is as stunning as our flowers!
Our easy tips will make your photos look less amateur and help you rack up those 'likes', whether you're using a fancy camera or your trusty iPhone.

How to arrange flowers for photographing
Before you get snap-happy, it's worth taking the time to make your bouquet as photogenic as possible.
Firstly, cut your stems to different lengths. Now arrange them, placing the tallest at the back of the vase. This way, they will all be seen in front-on shots.
Don't forget your backdrop! Position your display against a plain white wall or blackboard for a high impact photo that keeps all the attention on the blooms - and not your messy kitchen!
Even if you're blurring out the background, consider whether its colours will complement your flowers. For example, blueish backgrounds will make orange flowers pop as they are complementary colours (opposite each other on the colour wheel).
Choose your vase carefully if it will feature in the photo. Glass vases are reflective, which could pose a problem if you're using a flash. Use a matte clay vase if you've got one. That said, placing your flowers on a mirror can give some original arty results, so don't be afraid to experiment.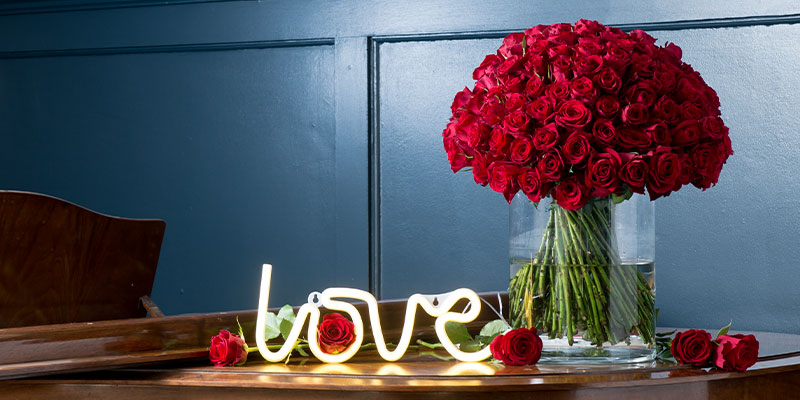 The best lighting for photographing flowers
Every photographer worth their salt understands the paramount importance of lighting for taking the perfect shot.
Natural light is your best friend here, so position your flowers near a big window and adjust your camera's white balance setting to 'daylight'. If the sun is streaming in and washing out the colours, try softening the light by drawing net curtains or moving your flowers to a shadier spot with less glare and fewer shadows.
'Golden hour' is a photographer's favourite time of day. It falls just after sunrise and just before sunset, when the light is glowing warmly. For the best results, shoot accordingly.
Steer clear of pop-up or internal camera flashes - they will blow out your exposure and make the image feel harsh. If your home is lacking in the natural light department, try using a desk lamp or external flash to illuminate your flowers.
Position your light source above and behind the bouquet for the most professional-looking shot that blacks out the background while lighting up your blooms.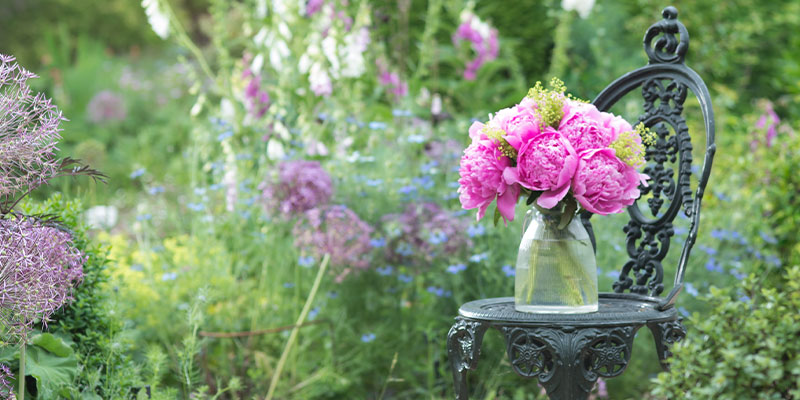 The best angle for photographing flowers
Chances are, you've been standing directly in front of your bouquet and pressing the button. Right? There's nothing wrong with that, but for a more unusual photo that'll stand out on a crowded social media feed, try shooting from a less obvious angle.
Crouch down and shoot upwards for an edgier look or stand on a stool (safely!) and capture all of that joyful colour from above.
Use the 'rule of thirds', to guide a balanced composition. To do this, turn on your camera's grid-line function, which divides your frame into nine equal rectangles. If you're using an iPhone, flick 'grid' to 'on' in your camera settings. For Android, select grid lines in your camera settings.
Position the finder so that your bouquet falls where any of the horizontal and vertical lines cross. Negative space surrounding your subject helps makes it a natural focal point and balances your photograph.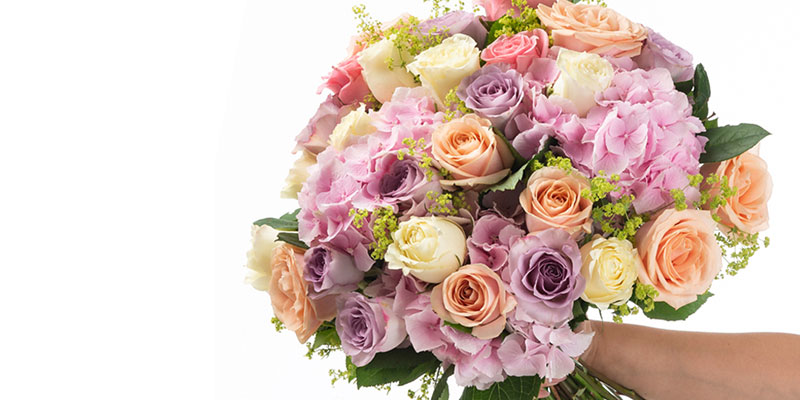 The best lens for photographing flowers
The best lens for photographing flowers has to be the macro lens - it magnifies every glorious detail close-up.
Use a 60mm lens or 60mm zoom setting for the sharpest focus. 50mm and 85mm lenses make good substitutes, especially when combined with a wide aperture - think f/1.4 or even f/2.0 - to let more light into the camera.
If you're using an iPhone, look for an in-built macro function or use your regular zoom. Touch the area of the image that you want to focus on, hold your finger there and wait until the yellow lock message appears at the top of the screen. This will stop the camera from refocusing elsewhere.
You can buy external macro lenses that attach to your iPhone camera, such as the olloclip, but these aren't essential.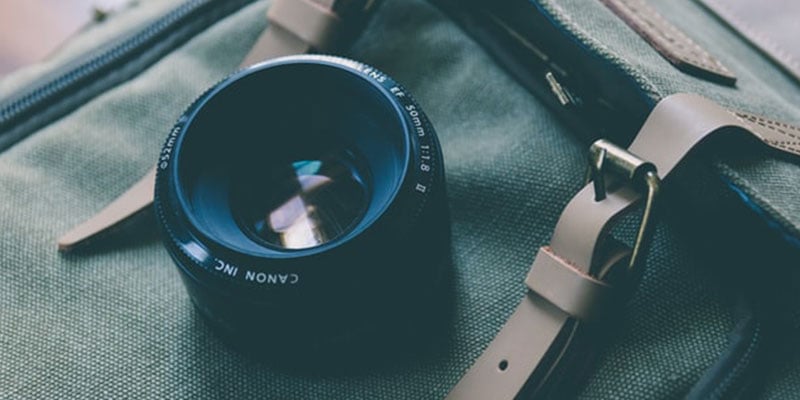 How to keep your camera still when taking photographs
Even the steadiest hands struggle to hold a camera completely still, leading to blurry images. Use a tripod if you have one. They also free up your hands for fine-tuning your display or using an external flash.
If you haven't got a tripod, any stable support (a box or stool, for example) will help make your photos sharper.
Pressing the shutter release button can make your camera shake. Minimise movement by making use of its self-timer or a remote.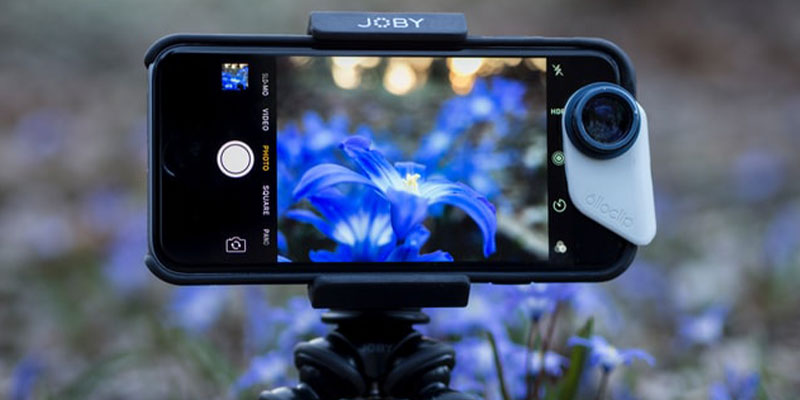 The best photo filters and photo editing apps
Some might call it cheating, but it can be fun to play with editing apps before unveiling your photos on Instagram.
Maintaining a consistent grid aesthetic is a surefire way to attract more followers (shhh, that's an influencer's secret!). Whether your style is hip and moody or light and summery, there's an app that'll help you express yourself.
Try playing about with the brightness, contrast and texture settings in Lightroom, VSCO, Snapseed and Mextures until you settle on an edit that pops. When you feel excitement bubble up inside you, you'll know it's time to share your snap.
Our tip: by all means edit, but keep it believable.
Share your photos with us!
Our Appleyard Moments initiative actively encourages you to share your floral photos with us in exchange for a £15 discount code. We love seeing our flowers taking pride of place in your lovely homes.
To join in, simply upload your snap to Facebook or Instagram using the hashtag #appleyardluxuryflowers. Tag us @AppleyardLondon and we'll send you a DM with your gift voucher. Enjoy!