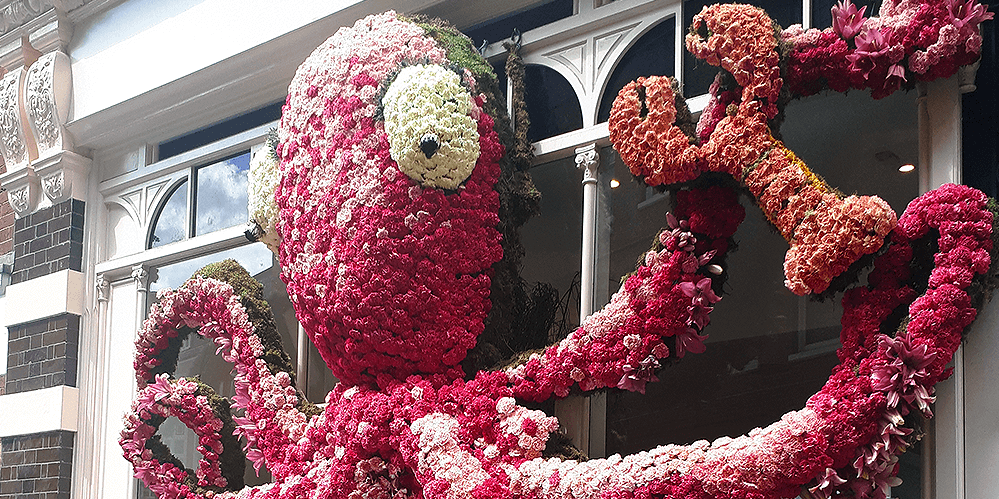 Chelsea in Bloom is an annual festival that transforms the streets of Chelsea into a floral paradise.
Shops, restaurants and hotels are decorated with stunning floral displays, all designed around a particular theme.
This year's theme is Under the Sea, which inspired florists to create everything from intricate coral reefs to flowery sea creatures including orcas, starfish, and octopuses. The theme was picked not only due to the creativity it gave the participants, but also to raise awareness of the plight of our oceans in the face of plastic pollution.
This festival always runs at the same time as the Chelsea Flower Show, so we had a look round before heading to the showground. Here are some of our favourite displays:
Coral Reef at Smythson's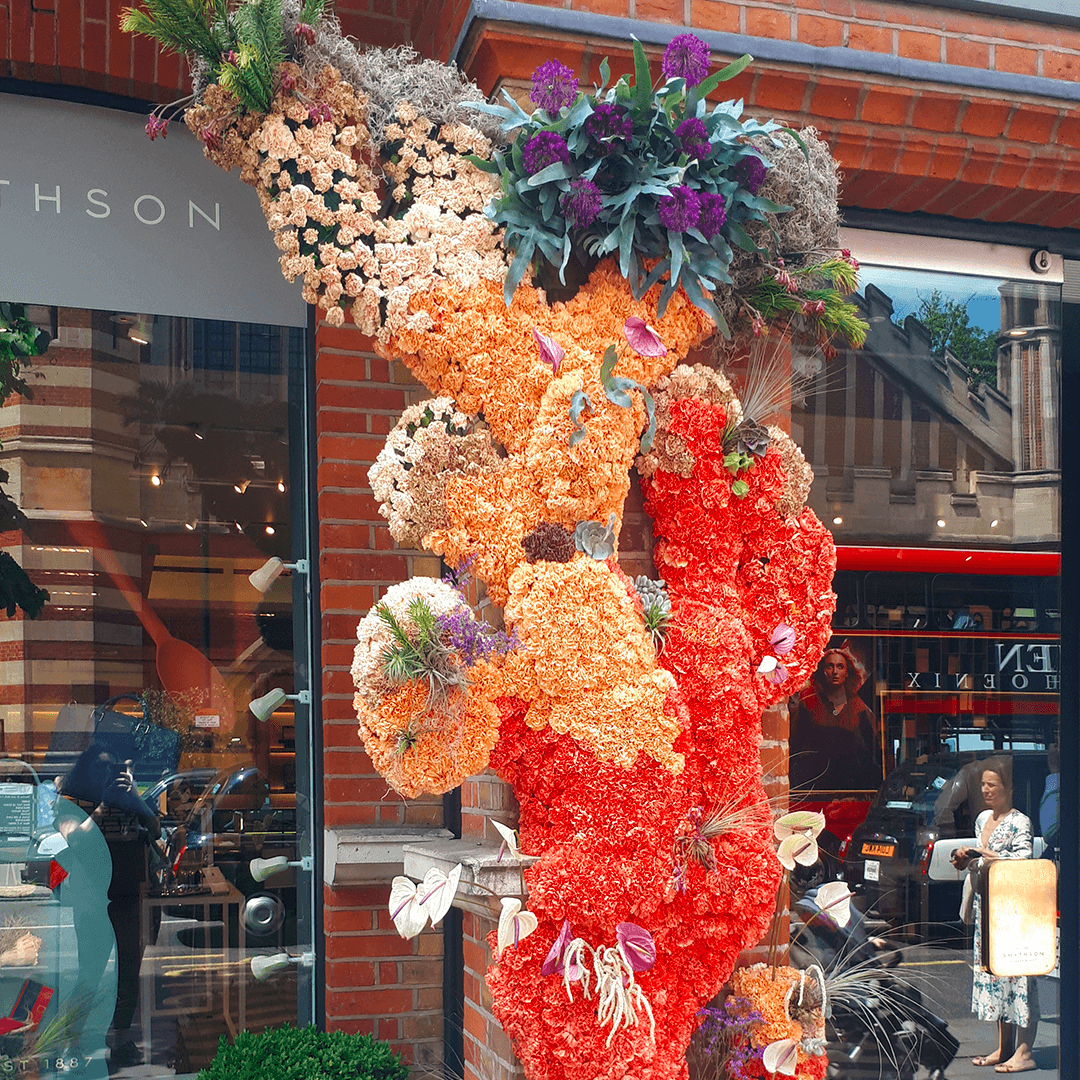 Smythson's created a brightly coloured coral reef, full of gorgeous shades of coral, orange, and peach. The large coral installations were created with carnations, whilst succulents and air plants were used to create the surrounding smaller displays. This design won the Highly Commended accolade and was designed by Flirty Flowers.
Octopus at Kiki McDonough
This huge pink octopus has taken over the shopfront at Kiki McDonough. This magnificent installation took 17 hours to create and landed the shop a Highly Commended award.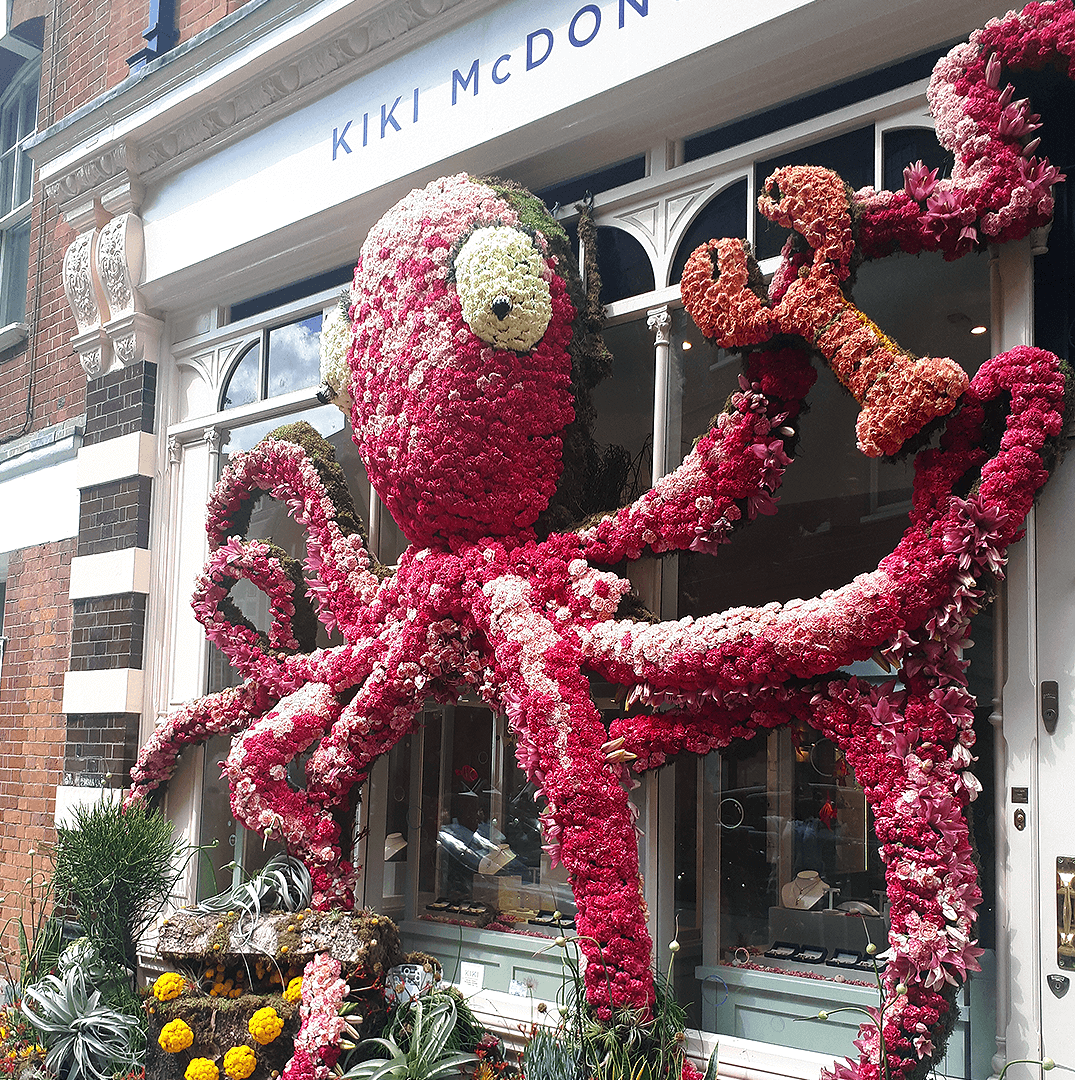 Starfish at Jigsaw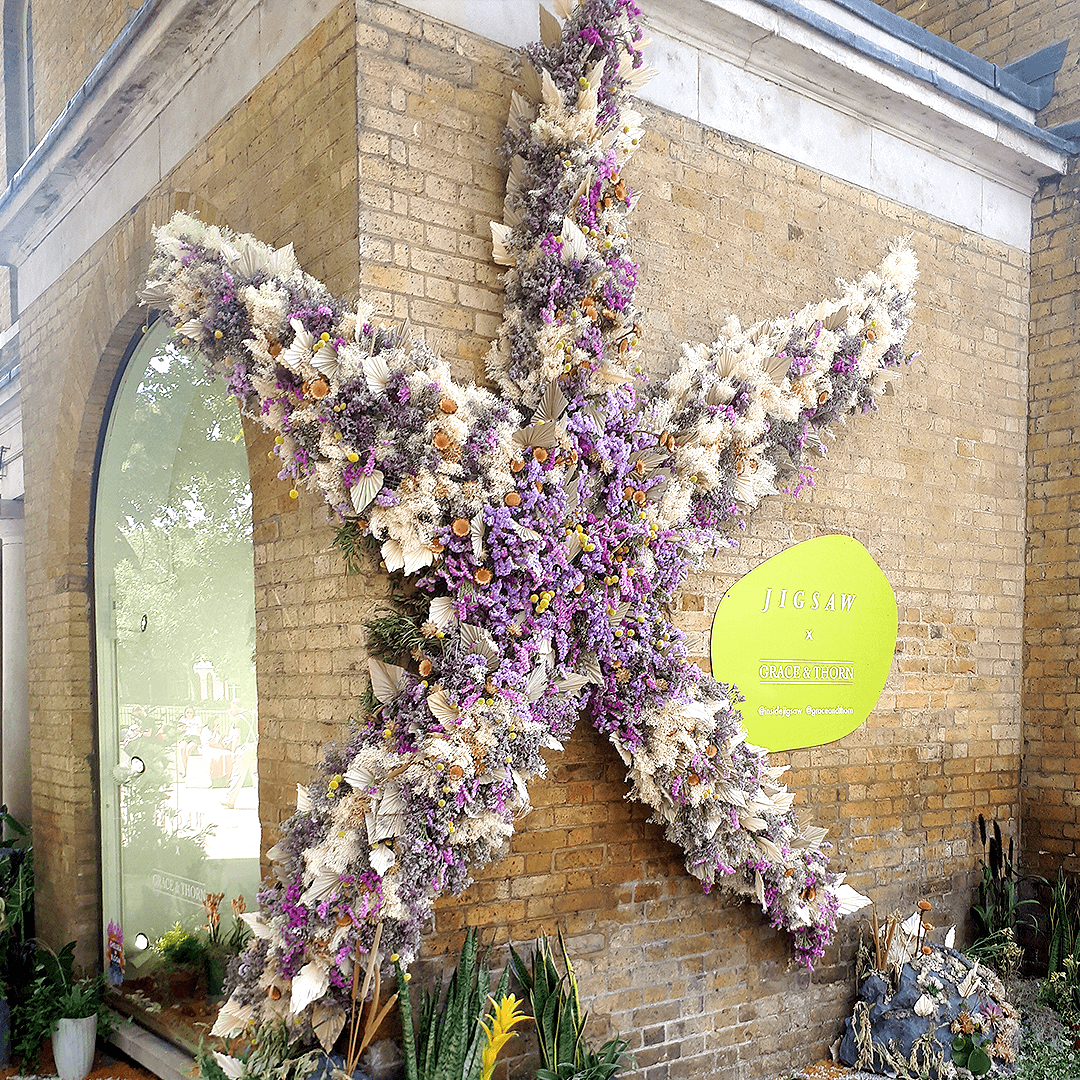 This starfish was created by Grace & Thorn on behalf of Jigsaw. This installation was created with dried flowers, seeds, grasses and palm, and the team behind it won a gold award for their efforts.
Octopus Archway at Rag & Bone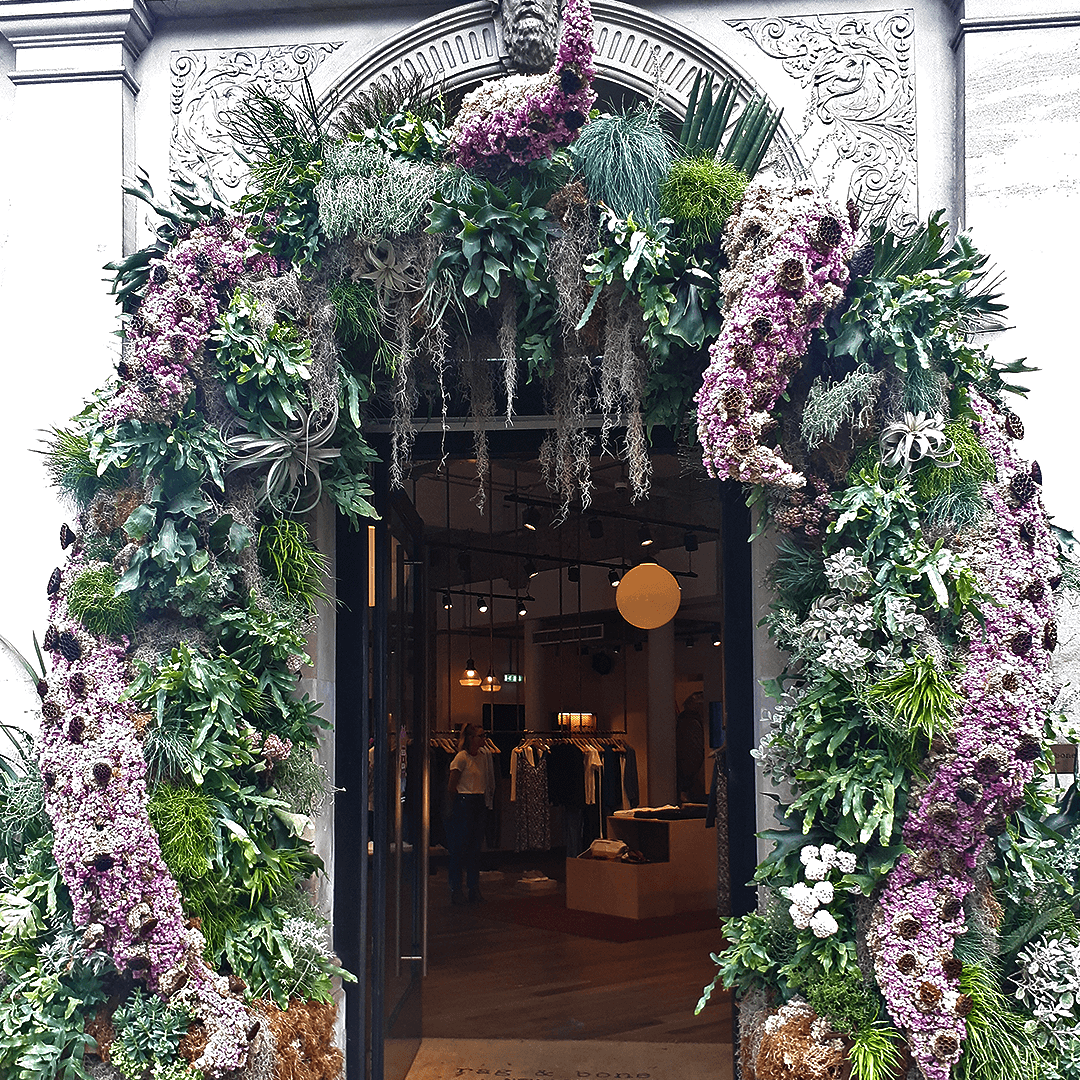 A seaweed inspired archway, complete with entwined octopus tentacles. The tentacles were constructed from eco-friendly mosses and dried Stachys and Heathers, and earned florists Harper & Toms a gold award.
Orca at Pavillion Road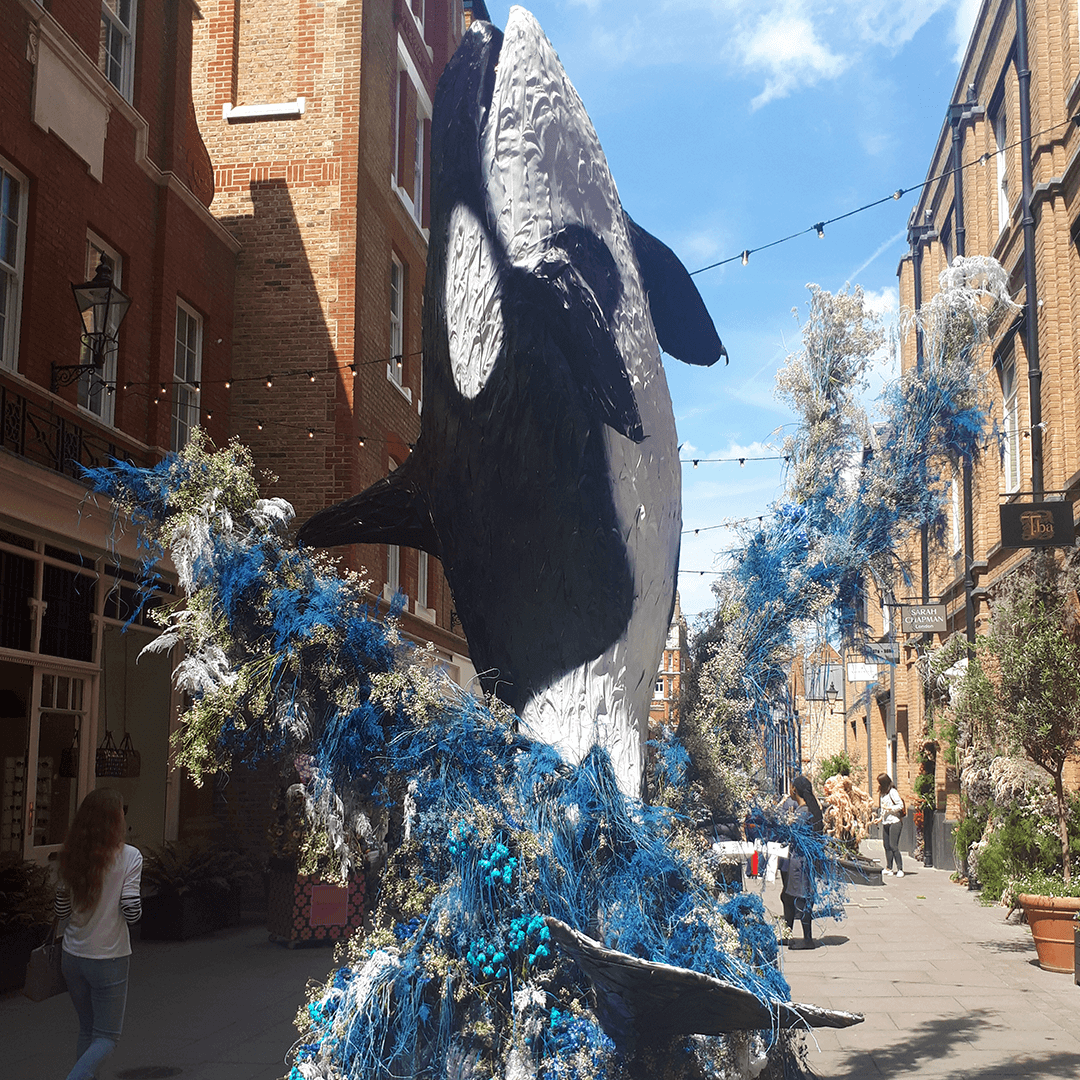 Springing out of Pavillion Road, this orca is 4m tall and constructed from tropical leaves, delphiniums, hydrangeas and gypsophila.
Shark at Walpole Street Dental Practice
The perfect choice for a dental practice, this floral shark is showing off its pearly whites to passersby! The design is made entirely out of fresh flowers, including hydrangeas.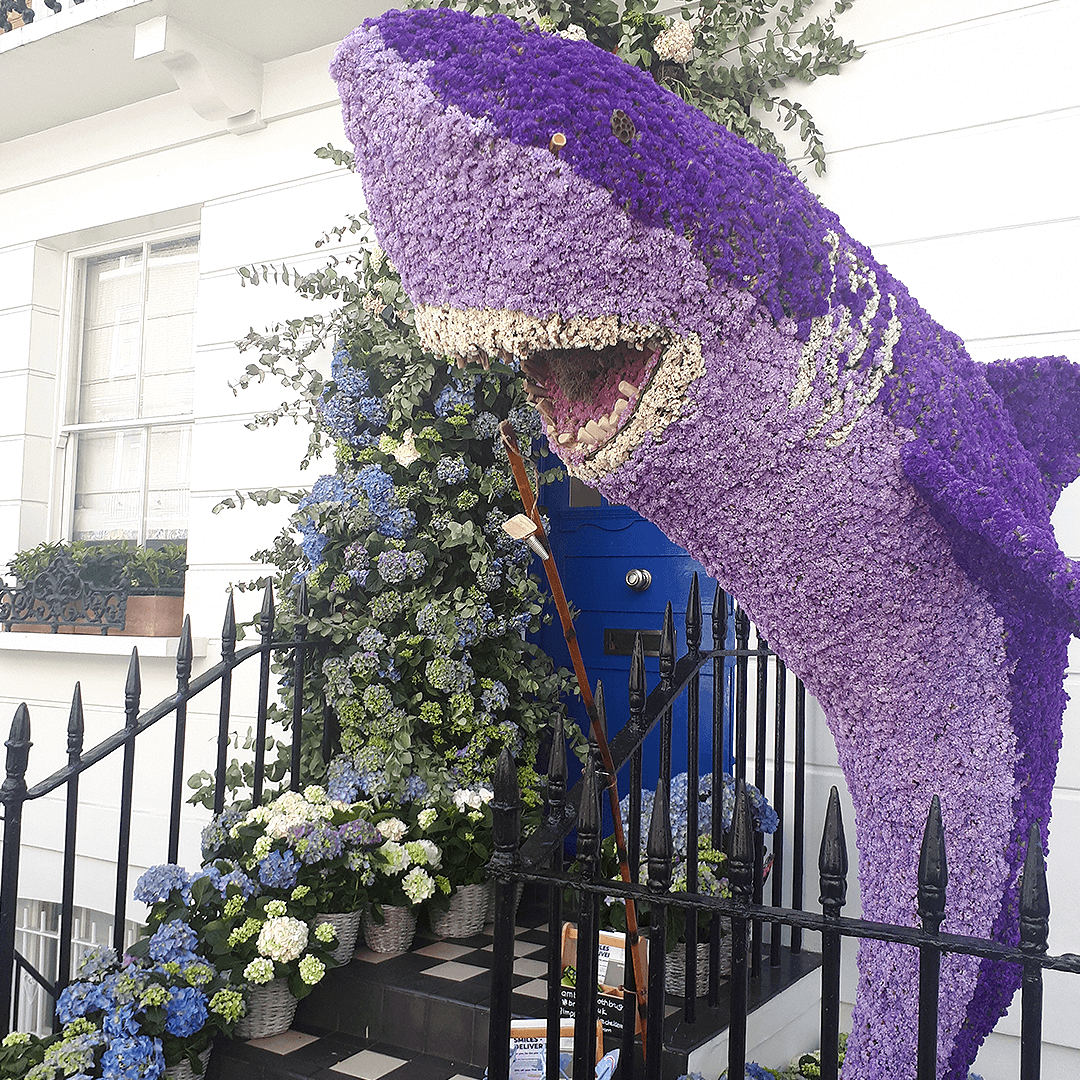 Purple Coral at Red Valentino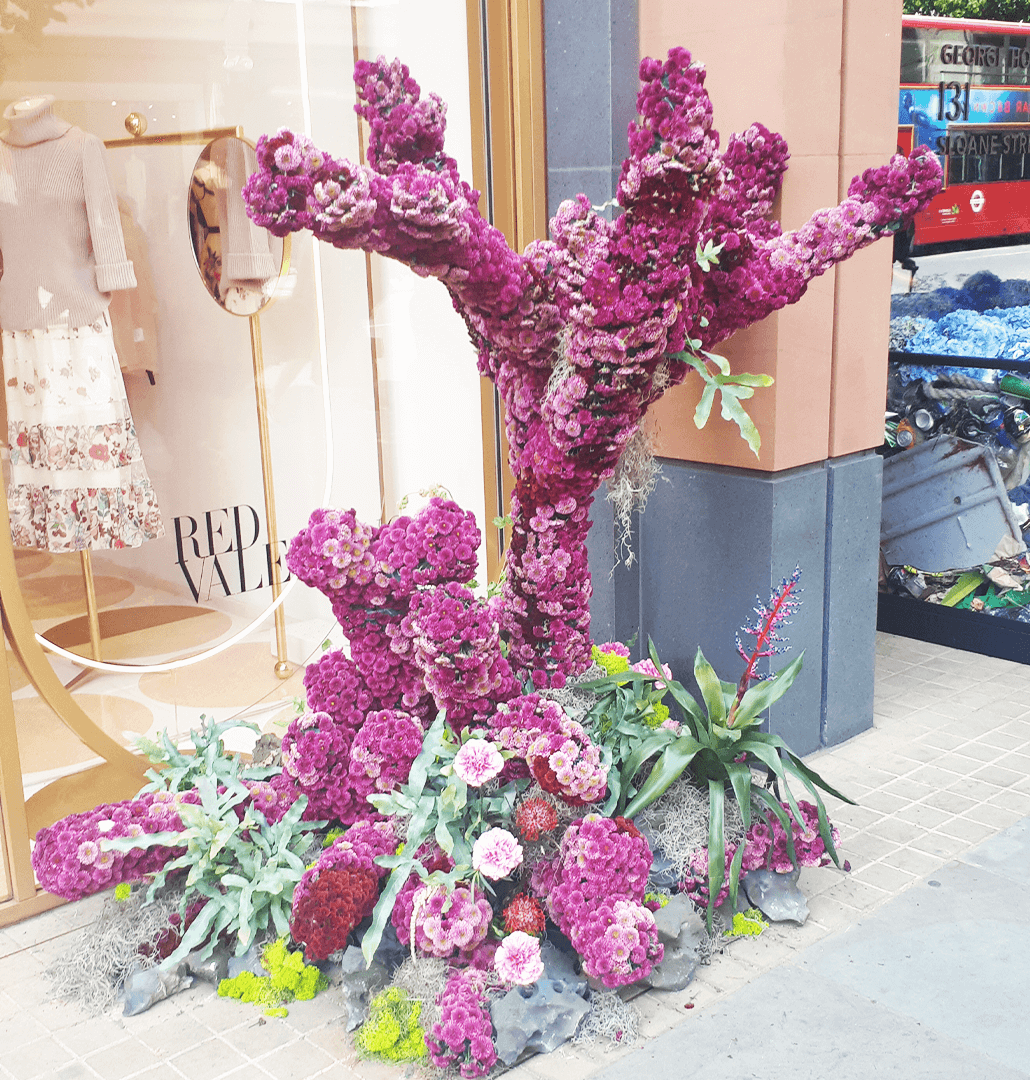 A series of floral coral sculptures were created for Red Valentino, both inside and outside the store. Each creation was made up of thousands of miniature chrysanthemum blooms, and arranged around a custom framework.
Pretty Fish at Space NK Apothecary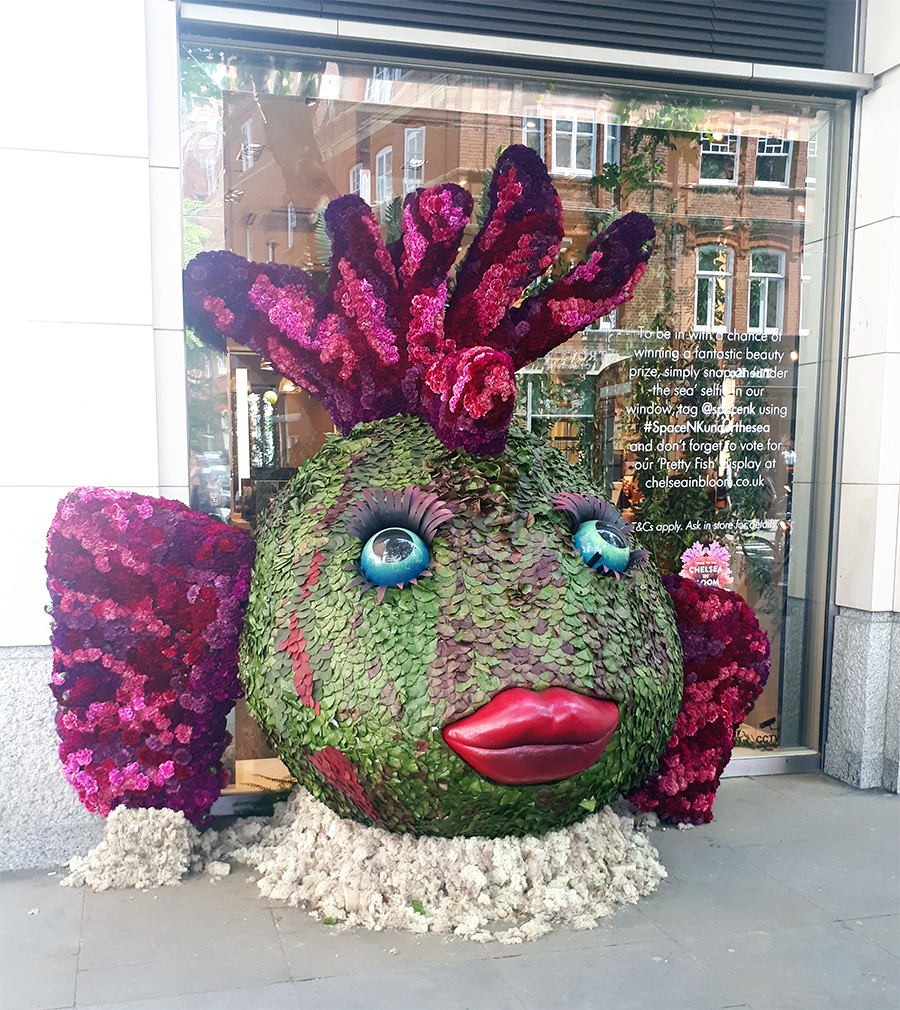 Luxury cosmetics and skincare retailers created a fitting display - a giant 'pretty fish' complete with red lipstick and long eyelashes.