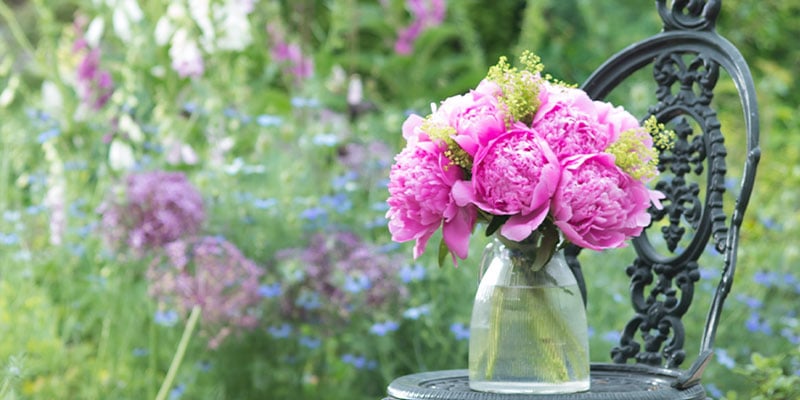 Our stunning British blooms make gorgeous gifts to surprise and delight your loved ones this summer. Find out more about our British Flowers!
Homegrown British Flowers
Here at Appleyard Flowers we strive to make every flower delivery a truly unforgettable experience and when you buy British we try to make things a tad extra special by ensuring our British flowers reflect the best blooms that our country has to offer, which also means we support our UK growers in the process! But why should you buy British flowers? Keep reading to find out more about our homegrown blooms and why you should choose them!
Why Should You Buy British Flowers?
Not only are they beautiful, but by buying British Flowers you are helping to support UK growers and wildlife. You are helping our farmers live happy lives and you are feeding birds, bugs, bees and butterflies that really appreciate the growth of many beautiful flowers across the UK. Although we can't get every variety all year round with homegrown blooms this doesn't mean you can't find a beautiful bunch to suit your loved one.
Did you know that almost 90% of flowers sold in the UK are imported? That's millions of flowers that travel over 3000 miles before they arrive in your home. Buying British flowers means that they have travelled only a tenth of what imported flowers have, which isn't only kinder to your blooms but the environment too!

Our Range Of British Flowers
We have a beautiful range of British blooms, from Peonies to Sunflowers, there's something to suit you, your recipient or the occasion. We even have free delivery and free upgrades on selected bouquets and you can even combine your beautiful blooms with luxurious chocolates or even wine and champagne to create the perfect gift.
Our range consists of a beautiful summer blend of seasonal hues from peonies to sunflowers, stocks and lilies but they won't be around for long! Our British blooms change with the seasons which means your favourite flowers are only available for a short time. Make the most of our British Summer Flowers whilst they last! Take a look what we have available here.