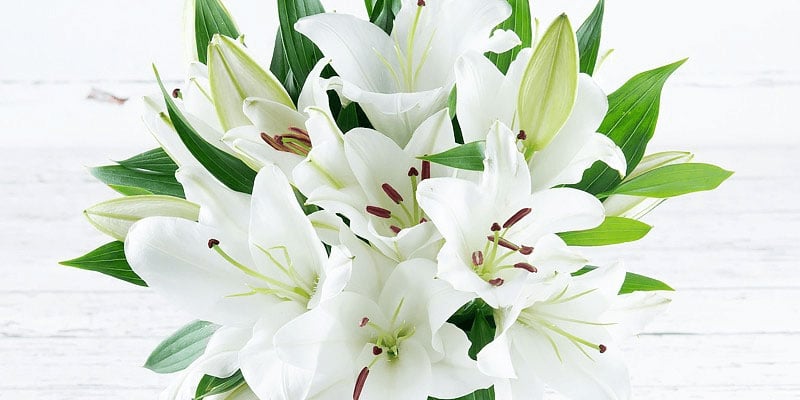 Today, Appleyard London are looking at the best sympathy flowers to show support and compassion.
Life as they say is not always a bunch of roses or a box of chocolates where everything is sweet and problem free. At times the people we know suffer heartache, disappointment and regret. As loving friends, we aim to provide comfort and support for our friends and family, even if we are hurting ourselves.
Our support can be a warm hug, an experienced piece of advice or something that constantly says "I am there for you". A bouquet of flowers can communicate what is difficult to say out loud.
We ask the question, which flowers are the best to send condolences and sympathy?
Roses
Roses are the symbol of love and are a constant reminder that there is someone thinking about you. Delicate and heavenly scented, roses come in a vast array of colours. Red roses say I love you with heartfelt romance; yellow roses say cheer and joy; white roses say purity and a new beginning and cream roses show an indicative charm and thoughtfulness. Therefore, white and cream roses spell a new beginning, a time to move on and to remember the past whilst knowing you are in someone's thoughts.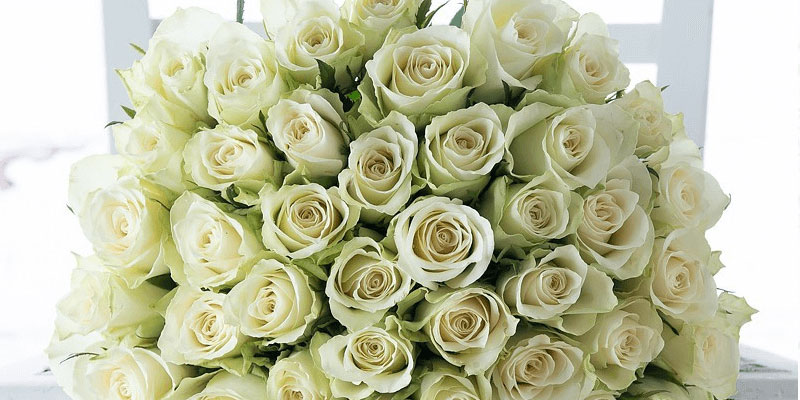 Statice
The statice is commonly used in dried flower arrangements as well as fresh bouquets. The statice symbolises remembrance which plays a huge part in a luxury bouquet. Whether this is of a loved one, a distant memory or in reconciliation, the statice helps to remember. With rich, vibrant purples growing on rustic green stems, this strongly scented, wild-flower like flower sends a million messages and remembers the good, not the bad.
Lilies
Depending on the incident and the intended sympathy, a flower to bear thought to is the lily. Lilies are a flower that are often associated with funerals and times of loss. In Christian traditions, the lily represents resurrection and in the language of flowers, it also conveys the idea that the soul of the departed has received renewed innocence. Therefore, lilies are the signal of a new chapter and a new outlook on life; this does not necessarily mean you have to forget about the past or that special someone.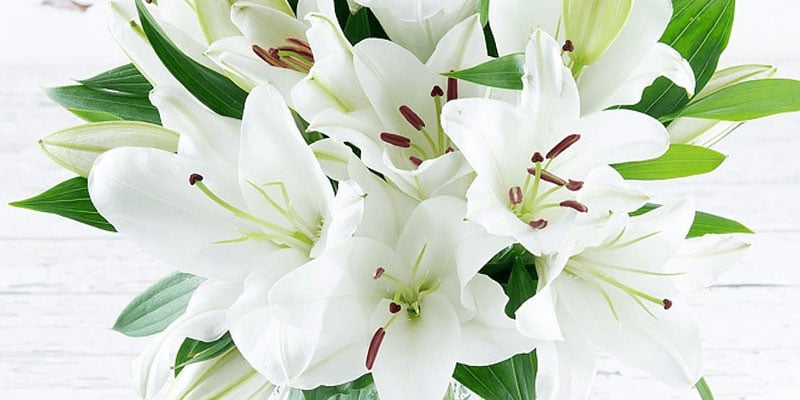 Carnations
Carnations are often arranged with other types of sympathy flowers because they are a dense bloom. They allow other flowers like roses and lilies to take centre stage, meaning the best sympathy flowers are on show. As a result of the carnations sympathy, they are often found in wreaths, crosses and other sympathy arrangements.
Gladiolas
Gladiolas are also often used in sympathy arrangements as they resemble lilies, with long stems and blade-shaped leaves, and are available in a variety of colours. With a similar appearance they bring a similar thought. A time to remember with lilies and Gladiolas.
---
At Appleyard London, we have bouquets for the good times and the bad. We have a range of carefully designed sympathy flowers to send a heartfelt message in difficult times.
All bouquets are available for next day flower delivery. Therefore, your sympathies and support can be with your loved ones quickly ensuring they know you are there for them.