COVID-19 UPDATE
To all of our customers,

We hope you are all staying safe, healthy & as happy as possible in these difficult times.

We're all in this together, and we want to contribute and help out as much as we can. This includes raising money for NHS Charities Together, and introducing a higher discount for NHS staff. We're also in the process of expanding our range of fresh food hampers including fresh fruit, to make it as easy as possible for everyone to still have access to supplies. We are currently continuing to trade, following the government's encouragement of online retailers so we hope we can provide a little bit of light and happiness over the coming weeks.

You can read more about what we're doing to help below, and we've also outlined some of the changes to our service.



We are looking at ways to support our customers during this crisis, as well as the wider community:
Supporting NHS Charities Together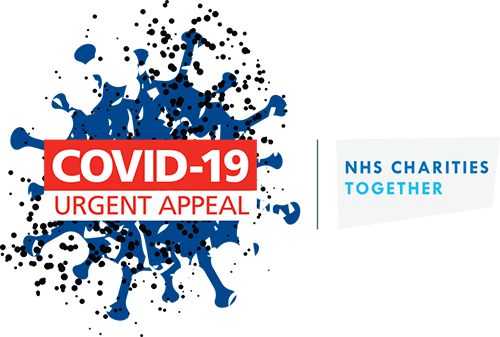 We are fundraising in aid of the NHS Charities Together Covid-19 Urgent Appeal. This campaign will support NHS staff and volunteers in a number of ways.

This includes offering emergency grants to enhance the wellbeing of staff and volunteers caring for Covid-19 patients. It will also provide funds to be spent after the pandemic is over to aid the recovery of NHS staff, volunteers, and their families.

When you checkout, there will be an option to add a small donation to your purchase. We will then match all donations.
So far, we've raised £
Thank you to everyone who has donated.
NHS Discount
As a thank you to our amazing healthcare workers, we are offering a 40% discount to NHS staff which can be redeemed at Health Service Discounts. Click here to get your discount.


Contact Free Deliveries
All of our deliveries are now contact free. Couriers will leave your delivery in a safe place, to keep within a safe distance. Our letterbox flowers will be delivered through the letterbox. You'll receive delivery updates to let you know when your parcel has arrived.


Expanding our Hamper Collection
We know it's becoming hard to get hold of essential items. With this in mind, we are looking to extend our hamper delivery service to include more basics at a lower cost than our luxury hampers. We are working with local farmers to expand our fresh produce selection.


Treats for our Customers
We want to treat our customers and bring some happiness to your day. Keep an eye on our Instagram for updates on how this will work - we'll be surprising a number of followers every week with a bouquet to brighten their day.


Our Ranges
You may have noticed we are offering a slightly reduced selection of bouquets and delivery dates at the moment. This is because certain stems are currently unavailable.


Staff & Customer Safety
The safety of our staff and customers is our highest priority.

Our Head Office staff are working from home. Whilst our florists are unable to do this, we have taken extra steps to ensure improved sanitation and have introduced social distancing measures in our buildings.


Customer Service
Customer service response times may be slightly longer than usual, as the outbreak has affected our staffing levels. We are working hard to respond to your questions as soon as possible.

We recommend contacting us through email to ensure your query is dealt with as quickly as possible.