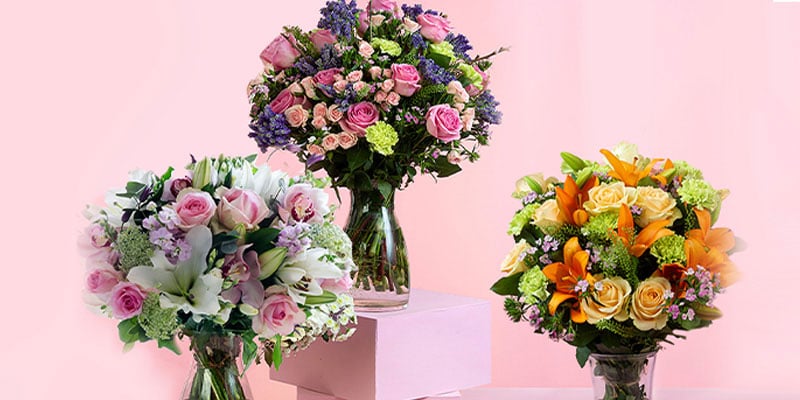 Mother's Day is the perfect occasion to show your mum just how much she means to you, and make her day really special.
We know it can be hard to find the perfect gift, so we've put together this guide to help you find something she'll love.
Flowers
Bouquets are a Mother's Day classic - there's no better way to brighten her day than beautiful blooms delivered directly to her door.
Whether she prefers heavenly scented lilies, bright and cheerful roses or delightful carnations, you're sure to find something perfect from our exquisite collection of bouquets. For a truly luxury gift, explore our Boutique Collection - these bouquets have been curated and designed by our expert florists, and are sure to stand out from the crowd.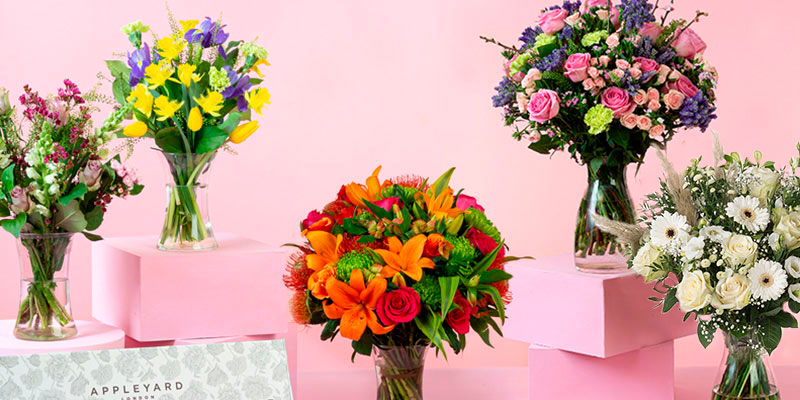 What are the best flowers to send for Mother's Day?
Struggling to decide which flowers to send? We've summed up our most popular Mother's Day varieties.
Mother's Day Roses
An all-time favourite, roses are ideal for Mother's Day. We really love pink and white roses for Mother's Day. Pink roses are a wonderful way to show what she means to you, symbolising gratitude & appreciation, whilst white roses signify truth & purity.
Spring Flowers
Spring is the time of new beginnings, renewal and rebirth, making any spring bouquet an apt choice for Mother's Day. Tulips, hyacinths, and daffodils are always appreciated, and we have a selection of Mother's Day bouquets containing these spring favourites.
If you're looking for a twist on the classic spring look, our Cherry Blossom is sure to impress, with its liberal sprinklings of real cherry blossom blooms, nestled amongst an array of English garden style flowers.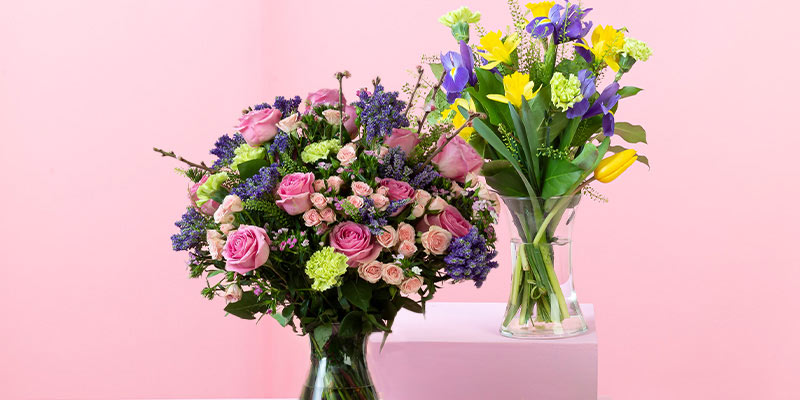 Mother's Day Lilies
Lilies are a classic symbol of motherhood, as well as symbolising beauty and purity. With their fragrant scent and beautiful blooms, they stand out in any floral arrangement. We have a number of colours and lily varieties specially selected for Mother's Day.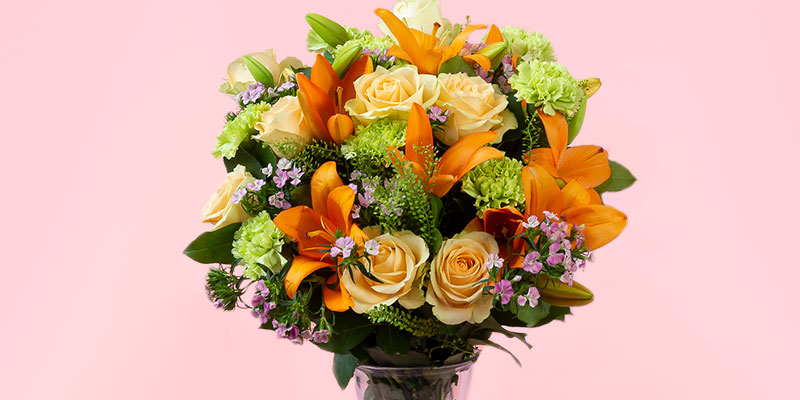 Mother's Day Orchids
The orchid is an elegant, feminine flower which sends a fitting message of love, grace, and admiration. With their exotic and eye catching blooms, orchids are exquisite statement flowers in a Mother's Day bouquet.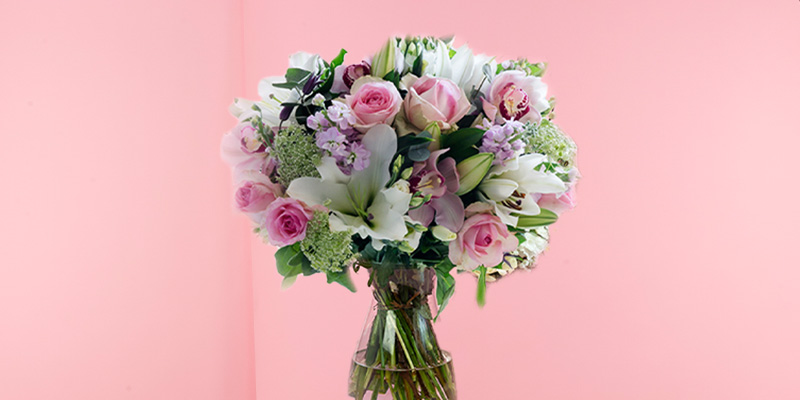 Mother's Day Hydrangeas
With their large blooms and lace like petals, hydrangeas are an irresistible addition to any bouquet. They symbolise love, sincerity, and heartfelt emotions, and are a lovely way to show her how much you care.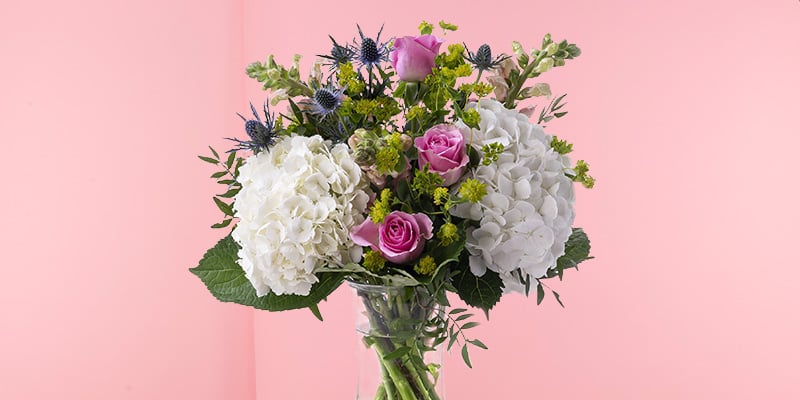 Mother's Day Flower Subscription
Pamper your Mum every day of the year with the gift of a flower subscription. Florist styled bouquets will be delivered each and every month, starting with our beautiful Scented Spring arrangement.
A flower subscription is the perfect Mother's Day gift to show your Mum she's appreciated all year round. Make her smile with fresh flowers every month.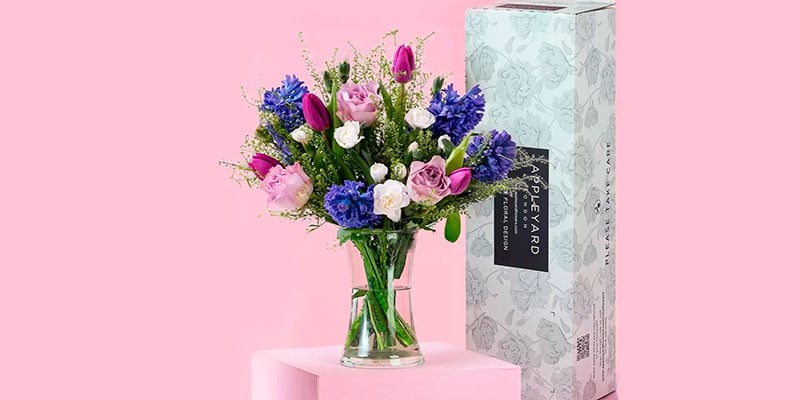 Artisan Hampers
Have the afternoon teas and cocktails delivered to her door this Mother's Day. We've curated the finest food and drinks for our artisan hampers, to create a truly lavish Mother's Day gift.
Our Mother's Day hampers are packed with all your afternoon tea favourites, including traditional English tea, delectable sweet treats, and tempting savouries, along with a choice of wine, champagne, and cocktails. The perfect way to celebrate in style this year.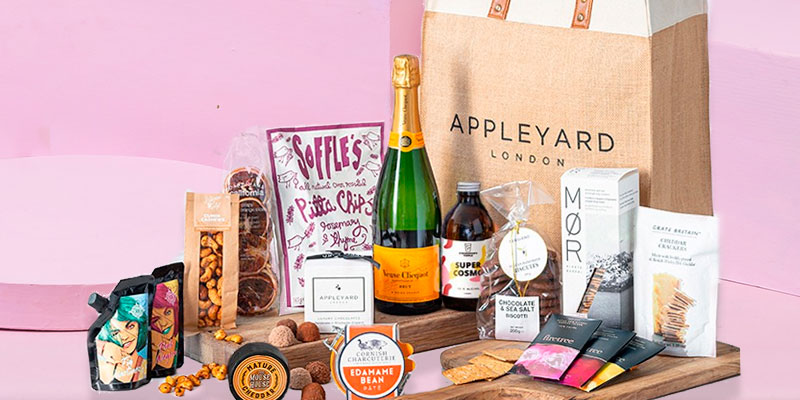 Mother's Day Plants
Houseplants are a wonderful alternative to a traditional bouquet. Our selection of Mother's Day plants includes beautiful potted orchids, as well as other flowering plants like lilies, hydrangeas, and roses in a variety of colours. They'll last longer than bouquets, and fill her home with blooms for weeks. If your Mum loves gardening, or loves having houseplants in the home, these are the perfect choice.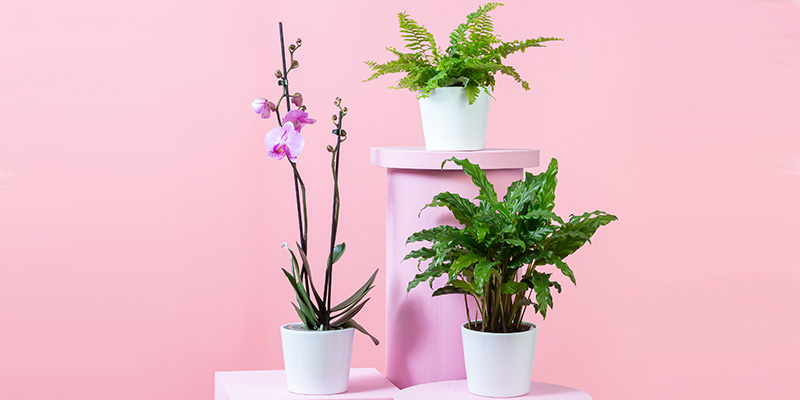 Mother's Day Gift Sets
Discover our exquisite pairings of chocolates, flowers, wines, champagnes, and scented gifts, and make her day one to remember this Mother's Day.
Treat her to a luxurious bottle of Moët champagne and a stunning couture bouquet, or send a box of our artisan chocolates with a bottle of tempting prosecco. You're sure to find something she'll love in our collection.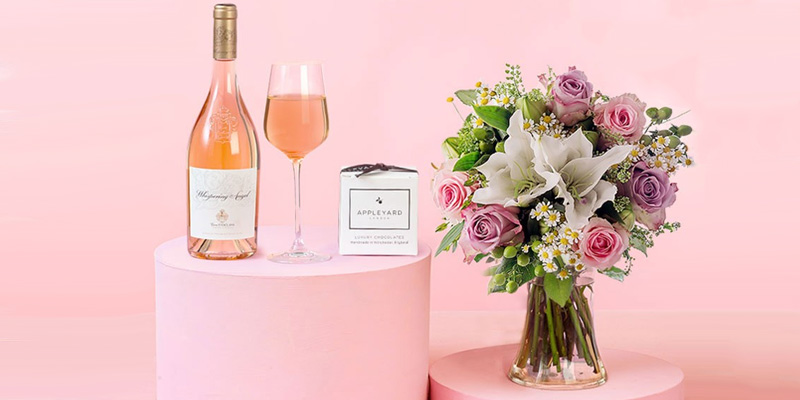 Alcohol & Chocolate Gifts
Send an indulgent treat this Mother's Day with our alcohol and chocolate gifts, combining our mouth-watering handcrafted chocolate truffles with bottles of wine, champagne, prosecco, and premium spirits.